I recently discovered Matt Riley and soon found that he has a private training course available for dropshipping. Intrigued, I've taken a look at the sales page over at Dropship deluxe to see what is on offer and if this course looks like something to wait around for.
At time of writing, this course is currently closed to new signups. You'll need to join a waitlist where you will be notified of when the program opens again.
Either way, its good to know what to expect for if that time was to come around.
Lets now take a closer look so you can make an informed decision right now.
Who Is Matt Riley?
Matt Riley is an entrepreneur, dropshipper and content producer most notable for his YouTube channel.
Matt states that he began dropshipping in 2017; inspired by a number of successful eCommerce stores he had seen, and following some information he had acquired by teachers at the time.
It was with a number of winning products that Matt was able to overcome some initial challenges with dropshipping and go on to build a a successful eCommerce business – quitting his job in the process. It was at this stage he ventured into teaching via YouTube and paid courses.
Matt claims to have gone through over 15 different dropshipping courses; supposedly learning what an effective course should look like in the process.
Matt's YouTube channel is where he is most vocal. It is focused on providing content on experiences, strategies and recommendations for current and future store owners.
He has acquired around 9.5k subscribers in around 5 months since uploading his first video to his channel.
Videos that you can expect include marketing opportunities, Facebook ad strategies and product research insights.
Dropship Deluxe is the name of the brand in which Matt has created to sell his dropshipping course(s). This is the domain in which you will need to navigate to when purchasing/accessing the course.
Dropship Deluxe Review
The course, part of the Private Inner Circle, is currently closed to new sign ups. When it is live again, or a new student will be accepted, is a mystery. Only by signing up for the waitlist will you truly know.
However, by signing up to the waitlist you will be providing Matt with your email address and joining his email list. Therefore you will receive communication on any future course Matt attempts to sell.
Nonetheless, the Private Inner Circle aims to be an extension of the content found on his YouTube channel.
It is likely to cost under $2000, as the price is "TBD".
The Inner Circle attempts to be a step by step guide to build and scale a dropshipping store. You'll get access to a range of video tutorials, documents and worksheets along with access to a closed Facebook Community group.
Training Course Content
The training course is divided up into 7 distinct core modules and a couple of additional bonus modules at the end.
Here is a quick overview of what is provided in each one:
In the Intro section, you'll be given the link and access to the private Facebook Community group. Matt also explains why this is essential and why a course is "not enough". You need the support of others to make this work.
In Module 1 you cover some of the mindset elements to succeeding with dropshipping and business. These include how to be disciplined, scheduled, avoid distractions and obtaining small wins.
Module 2 turns to setting up your store. You begin with identifying a niche, before turning to creating a store on the Shopify platform. You'll discover some effective apps (like DSers) editing your theme and getting a company name/logo/domain to build a brand.
Next, in Module 3, you'll learn how to select a winning product. Videos here cover easier methods to find products, the best places to get ideas, how to minimize inefficient methods, where you can source video clips for your products and how to import these into your newly built store.
Module 4 covers marketing, specifically for eCommerce stores. You will learn how to title and price your products, how to use copy-writing for effective ad performance, strategies to improve your conversions rates, how to create and edit videos and ways to overcome your competition.
Module 5 is titled 'kaizen' – this is about continually improving your store. You'll learn how to use SEO to get more customers/sales and how you can use upselling to boost profits.
Facebook Ads are covered in Module 6. Here, you'll learn how to use the Business Manager and Interface. Pixel setup, ad accounts and campaigns are covered. You'll see how to setup a campaign, launch ads and use strategies to entice customers.
Module 7 looks at advanced Facebook Ads (scaling). Metrics like CPM are discussed, alongside which ones you need to review. You'll then learn how to use them to monitor and manage ad campaigns. Re-targeting is covered along with examples of scaling inside ad accounts.
The Bonus Modules look at Email Marketing and Scaling. You get to see an Email Marketing strategy and how to use: abandoned cart sequences, scripts and welcome flow series hacks to convert signups to become customers.
When scaling, there are videos about the importance of customer service for growth, using VA's (Virtual Assistants), negotiating on product prices, payment options to benefit from a financial perspective and dealing with chargebacks.
Theres also an FAQ Section which include MAtt's response to student questions in video format.
As you go through the course and video library, you'll have access to worksheets which can help you apply the content being covered.
Final Verdict
When it comes to eCommerce and dropshipping, you're going to need to make decisions and take action. You'll need to be proactive and not reactive in order to succeed.
Unfortunately, when it comes to Matt Riley's training and course, you cannot just get going. You'll need to wait around to be able to get 'invited' to get started. To me, this just does not seem like the right approach.
Equally, with a price that is yet to be decided, how are we even to know that we will be able to afford it when presented the chance to. Sure, Matt does state it will be under $2000, but that could theoretically be $1999.
When reviewing the course content, there does not appear to be anything truly unique in Matt's approach. The content is based around the Shopify platform; one of which is easy to use even for beginners.
Its also difficult to truly validate who Matt is and what he has been able to achieve. Without taking his word for it, I struggled to find any evidence of his earnings or some of the success that he claims to have made with dropshipping.
With all of these factors in mind, it just does not make sense to me to wait to get on his course.
So, instead, I would like to make a suggestion.
Take a look at eCom Elites by Franklin Hatchett.
At just $197, you'll be able to access over 200 videos instantly on the entire dropshipping and eCommerce business model.
Its one of the highest selling courses in the dropshipping space – and for very good reason.
Trust me, I'm a student of eCom Elites myself. You can see how I got in applying the content in my eCom Elites review and case study.
Check it out, and you'll soon know what you need to do.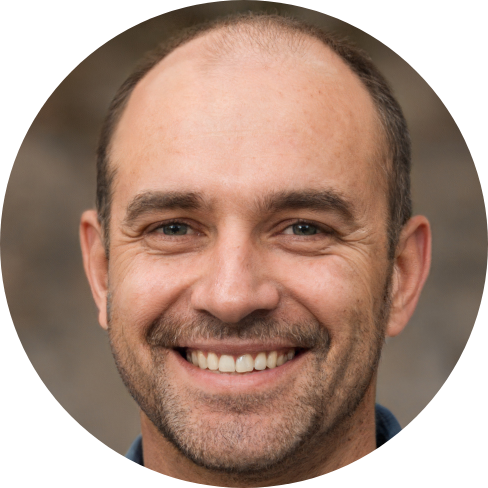 Hey, I'm Jeremy; a seasoned entrepreneur that has been earning his full time income online since 2005. My online business portfolio includes eCommerce stores and affiliate marketing niche sites. I also make money through Blockchain and Crypto. I created Unrivaled Review to share my knowledge, experience and recommendations for anyone looking to pursue such ventures.