Dropship Downunder is an online eCommerce training course by Grant and Klint Parker. In this review, we will be taking a closer look at the content, what's included and if its worth the $2,997 asking price.
This course does not come cheap, so you are going to want to be pretty certain ahead of any such investment . Hopefully, by the time you reach my final verdict at the end, you'll be able to make a more informed, and better rounded decision.
So, without further ado lets get started.
Who Created Dropship Downunder?
Dropship Downunder is the brand of Grant and Klint Parker; which focuses on Australian-based dropshipping content.
They are not based in the same location; Klint is based in Thailand whereas Grant works out of Central Coast, New South Wales Australia. Nevertheless, they work closely together.
They produce a range of products, from courses, coaching and other services to help other individuals get started with this online business opportunity.
The guys run their own YouTube channel, which as you could probably guess, goes by the same name. At time of writing, they have just over 5k subscribers.
Followers of the channel can expect to find videos around strategy, ideas, advice and recommendations.
This a dropshipping-based channel only and as such eCommerce platforms such as Shopify, product research methods, marketing strategies are the kinds of videos you will find there etc.
According to Grant and Klint, they have over 20 years of business experience within the sales and marketing space, with 5 years of that running a number of dropshipping stores.
The products they release, such as their courses, are therefore an attempt to share their knowledge, experience and advice for anyone looking to do the same. They have a strong focus on helping "fellow Aussies" and are keen to state that their products are based for people of this nationality.
Dropship Downunder Course Review
The Dropship Downunder course is currently in version 2.0. As to what happened to version 1.0 is not clear.
Nevertheless, the course aims to be a blueprint of how to plan, build, run and grow a successful dropshipping store. Its designed for fellow Australians, and those even with zero experience and knowledge of building an online business.
There are 83 lessons that are split into 12 different modules (sections) that each cover a different topic/process of the business.
The course focuses on the High Ticket approach to dropshipping; whereby you sell higher priced products with higher margins, with the ultimate aim of needing to sell less to turn a profit.
Course Content
Let us know take a closer look at the modules included and what you can expect if you did decide to go ahead and sign up:
Module 1: Setting Up An Australian Business
The opening module of the course walks you through how to get your business set up in Australia. Consider that this is based on Australian law and custom.
Videos here cover some general business advice such as setting up your ABN (Australian business number, registering your business name etc.
Module 2: Australian Niche Selection
Next up, you turn to selecting your niche (or in other words the interest/demographic your products will be focused on). Here you learn about how to select a profitable niche.
Videos cover why you should sell high ticket products, the kind of price points to sell at, the importance of brand loyalty for high ticket items, what makes an ideal product and also the kind of target markets to focus on.
Module 3: Australian Market Research
In module 3, you turn to how to conduct your market research (from an Australian perspective).
So, you will learn about niche competition, how to find out whether to enter a market, and if you are going to be able to turn a profit.
You learn about using keyword research tools, how you can use Amazon and eBay to verify sales volume, using the Google Trends tool, how to narrow your niche and also research for suppliers.
Module 4: Shopify Store Development
Next up, you are provided with an overview of how to set up your eCommerce store using the Shopify platform.
You learn how to:
Select , register and assign a domain,
Install a theme,
Create product collections,
Create new product listings,
Add required pages,
Set up store menus,
Install effective apps,
How to set up discount codes,
How to use a custom email for your store,
How to optimize your store layout
Module 5: Onboarding Aussie Suppliers
Module 5 focuses on finding suppliers to obtain your products to sell from.
Videos here cover where to find, how to contact, and how to build relationships with Australian suppliers. This includes those whom do not even currently offer dropshipping as a service.
Videos here discuss the kinds of emails to send, phone scripts to use, and the onboarding process.
Module 6: Free Traffic / Advertising
This module teaches you how to obtain free traffic and potential customers for your store.
You learn about some of the cheaper, more creative strategies to market your product/stores.
Videos cover how to leverage Facebook Groups, Gumtree, Forums and online Auction/Sales sites.
Module 7: Google PLA & Adwords Advertising
This module introduces you to Google Ads and how you can use these to acquire customers.
You learn how to set up your account, find the best keywords for your campaigns and then how to set them up.
Module 8: High Level Facebook Ads
The lessons here show you how to set up and run Facebook Ads.
You learn all about the relevant interfaces, such as Business Manager, and how to set up your account so that you are ready to run ads.
Videos also cover how to set up an ad campaign from scratch, install your Facebook pixel on your store to track conversions, re-target people who have shown an interest in your ads, leveraging lookalike audiences, testing and more.
Module 9: Influencer & Other Paid Traffic
Module 9 turns to other marketing strategies including Influencer marketing (or leveraging somebody else's audience).
You also learn about how you can run ads on both the Gumtree and Trading Post platforms, how to do so, and why these can be cost effective.
Module 10: Basic Ecommerce Onsite SEO
One of the final modules of the course explains how to ensure your store ranks in the search engines.
Its a one video module that will help you rank organically (which is free traffic).
Module 11: Going Live With Your Store
The penultimate module of the course is again 1 video. This time its regarding the approach as you go live and launch your store.
This will make sur everything has been done right, correctly and that your store will run properly (with no technical issues).
It essentially ensures nothing is broken and teaches you how to do a site audit.
Module 12: Moving Forward & Extra's
The final module of the course explains the approach to take long-term.
One of the videos discusses how you can use email marketing to build an audience, how you can build your blog to acquire traffic, the importance of outsourcing manual and simple tasks to Virtual Assistants and the mindset you will need to be successful with dropshipping.
There are also some references to some useful tools and resources to consider using.
Final Verdict
The Dropship Downunder course appears to be a great learning resource for those looking to build an online dropshipping business in Australia.
However, for me, I do have a couple of reservations as to whether this is going to be the best course for beginners.
This is why.
First and foremost, this course is not going to be suitable for everyone. To be fair to the guys they are quite clear about that. This course was designed and is intended for Australians looking to dropship out of this location.
While I am sure this may suit some Australians, if you live anywhere else in the world, a lot of the content is not going to be applicable.
Taking it one step further; the need to get on a country-specific course is questionable.
Dropshipping is a global business opportunity, where you can sell to a world-wide customer base and audience.
You can literally dropship to any country in the world. So while it is an interesting marketing angle, I do not personally think its necessary if you want to get into dropshipping. Why not expand your audience, build a global store and sell to an international audience?
Secondly, the High Ticket approach does come with its risks. For starters, you need to consider that chargebacks and refunds can be crippling. Especially if they are your first couple of orders.
People are fell less likely to make an impulse buy from your store if you are selling expensive products. They take time to make a decision on these kind of products. You therefore will need to build trust with your audience, and your conversion rates will typically be low. Cold traffic from Facebook and other platforms is going to be more of a challenge.
Lastly, I do have to question the price of this course. $2997 is a lot of money to have to cough up just to learn the process.
Remember, you are going to need to invest in your business further so will need a lot of spare capital just to get started. Shopify platform costs, advertising costs etc. are just some of those you will need to pay on top.
$2997/82 videos also works out at $36 per video. Quite a lot don't you think?
So, if I were you I would look elsewhere and at another course where you can learn all you need to know for a lot less.
eCom Elites by Franklin Hatchett will do just that. He is based in a similar locality, New Zealand, but he will teach you how to build a global dropshipping business.
I won't take up any more of your time here explaining why its the course to get on.
If you did want to learn more, just head over to my eCom Elites Review. You'll see exactly what is included there.
These are just my thoughts and ultimately you'll need to make your own decision. But, a course at a tenth of the price that has a considerable amount of content and student success stories is one to check out.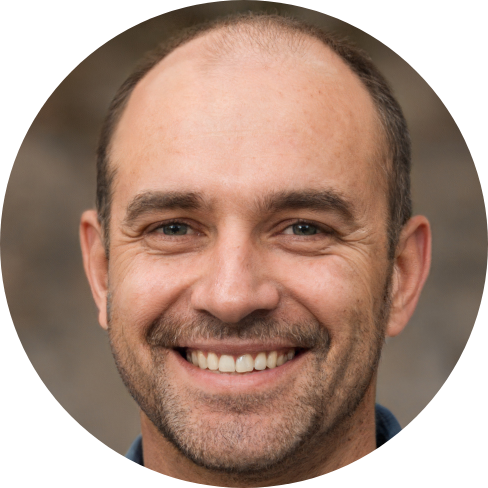 Hey, I'm Jeremy; a seasoned entrepreneur that has been earning his full time income online since 2005. My online business portfolio includes eCommerce stores and affiliate marketing niche sites. I also make money through Blockchain and Crypto. I created Unrivaled Review to share my knowledge, experience and recommendations for anyone looking to pursue such ventures.