Kevin Vang has recently released his own dropshipping course. Its called Dropship Profit Secrets and focuses primarily on Google Ads as a way to market your store and your products. This review today will take a look at the content of the course and provide you with a clear cut verdict as to whether it is worth the enrollment fee of $497.
If you want to jump straight to the verdict then you can click here. Otherwise continue reading to find out more about the course creator and what you get if you do decide to sign up.
Now if you have landed here, chances are that you discovered Kevin and his course via his YouTube Channel. This is primarily where he markets his course and where he creates dropshipping content.
He started uploading typical and standard dropshipping videos, like niche and product research strategies, around a year ago. He appears to have had a break during the year, but has started uploading videos once again. Perhaps he struggled to make a impact in this competitive market as his subscriber count is only 3000 and his videos get around 500 views or so on average. That is not to say his content or advice is not any good but it is a good indicator into his marketing abilities.
One thing I noticed is that he only has 3 videos on his channel on Google Ads; all of which have been uploaded in the last month. Not exactly an authority on the subject and not much we can go by to see his current knowledge and understanding.
Considering Dropship Profits Secrets is a course all around Google Ads, I was expecting more content on his channel on this difficult yet profitable marketing opportunity.
The Sales Page states that it was in fact Google Ads that enabled Kevin to become profitable with dropshipping; something that Facebook Ads could not do for him.
Dropship Profit Secrets Review
The Dropship Profits Secrets course claims to teach you how to create a full-time income through dropshipping. It supposedly takes away the worries of what to sell and how to advertise. Judging by the Sales Page it is aimed primarily at beginners without any technical skills and intermediates who have struggled with Facebook Ads up until now.
As such, the course aims to be a step-by-step training on how to use Google Ads to become profitable with Shopify Dropshipping.
The course is currently available for $497, and the only current payment method is Credit Card. It appears that you cannot pay via PayPal despite the pixelated image stating you can. This is a shame as it is of course the preferable way to pay.
This course is very short and only really covers Google Ads; your'e not getting any content on other Social Media Marketing Strategies like Facebook Ads, Instagram Ads, Instagram Influencers, or other promotion strategies like Content Marketing or SEO.
Course Content
The course is split up into 6 "chapters" which are broken down further into different sections.
This is a pretty short and basic course with a total of 26 sections (lessons) which is around 5 times less than other courses available out there like eCom Elites (175 lessons+).
The chapters cover and include the following:
Creating The Best 1 Product Store
How to Find Winning Products
Google Traffic
Google Ads Scaling
Taking over the Market
The course begins with a chapter of four lessons around building your store around one product. That's the first thing to note here – this course explicitly recommends and only teaches you to build a store around one product. So if you're looking to build out a comprehensive eCommerce store you won't find that training here.
You learn how to create a high converting store and some of the things you can do on your store to make more sales. There's also a video on how to structure your product pages and price your products. The opening chapter closes with a video explaining how customer reviews will help you make more sales from other customers and how to go about getting an application installed to undertake this task.
Chapter 2 is a product research section. It starts out by advising on products not to sell before turning to what winning products look like. Things like searching for higher profit margin items and easy to transport items are covered. You then learn a method on how to spy on successful dropshipping stores and using Facebook to spy for such product ideas (nothing too unique here). Finally the chapter closes with some tips on finding unique products and suppliers.
The next chapter focuses on acquiring customers from Google Traffic. Its important to note that this is paid Google Advertising. There's no mention of SEO, content marketing or other free traffic sources.
Anyway, this chapter looks at using Google Trends, finding profitable keywords, creating converting campaigns, bid optimization, bid strategies, negative keywords, writing ad text and getting your ad on the first page of Google. Its all useful content in the world of Google Paid Ads and will give you some understanding of how it works.
However, and while paid Google Traffic can be immensely profitable, I found this chapter to be a bit short and limited. You can get a lot more content and strategies online for free (like on YouTube) and in other dropshipping courses.
The penultimate chapter is a continuation of the one before. Its a short four videos on how to scale your Google Ads. You learn how to optimize campaign budgets, tips to get a better conversion rate and how to ethically steal your competitors customers. Again, fairly typical content on Google Ads.
The final chapter of the course is titled "taking over the market" but I am not sure how you can quite do this with the content provided here. Again this is a 4 video module. You learn how to push out your competitors, product page headline hacks, tips for more profits and how to scale from $200 to $5000 a day.
Bonuses
The course comes with three extra bonuses to try and entice you to sign up.
The first is a one on one call with Kevin where you can discuss your overall strategy. The focus of the conversation will primarily be around finding your products, going over your shopify store and help with creating your ads.
Now while I could see some use and benefits of a call like this; a one-off call is hardly mentorship nor will there be enough time to truly cover any topic in any real depth. Beyond this, I question whether Kevin has any true, real and actionable knowledge and experience. He appears to be young and cannot provide any real proof of his own personal success.
The Second bonus is supposedly worth $997 but all you are finding out here is a tool you can use for finding products. Not sure how he come up with that valuation? The tool enables you to help look for products by reverse engineering competitors stores. There's actually a lot of good and free online platforms to do this already and also a lot of free strategies you can use to spy on competitors stores through Facebook Search.
The final bonus made me laugh – what even is it exactly? This just sounds kinda desperate and thrown in and I am not even sure why Kevin thought this was a good idea to begin with. "Reveal to you how to achieve massive success?" – really?
Refund Policy
There is a moderately fair refund policy which enables you to claim for a refund within 14 days of purchase if you have watched 40% of the course material or less. Sounds fair; but the problem is that the course is short in length. So you'll get into the 40-50% pretty quickly so you have to be careful if you did sign up and wanted to get a refund (which you probably would judging by the content).
Earnings Disclaimer
I'd like to bring attention to the Earnings Disclaimer page because despite the fact that I appreciate Kevin's transparency, its alarming to see the amount of references to the fact that you are unlikely to make money using the content of this course.
The second sentence stands out in particular "we are not presenting you with a business opportunity." I thought this is exactly why we were signing up.
The Earnings Disclaimer pretty much states that there is no earnings guarantee (fair) but the bit that states " You agree that we will not share in your success" is confusing. Isn't that precisely what Kevin is trying to do with the earning screenshots on the Sales Page? I digress.
Verdict and Final Words
Dropship Profit Secrets is a short course that hones in on Google Ads like they are the holy grail of dropshipping. Sure, they can be a profitable strategy and they are definitely a marketing activity you should pursue. However, there are a lot more methods, strategies and platforms you can use to find customers.
There is literallly no mention or training on General or Niche stores, Facebook Ads, Instagram Ads, Instagram Influencers, Emal Marketing, Sales Funnels, Content Marketing and SEO and so forth. This course provides a really narrow and linited overview view of product and store promotion.
The course is very short, and it fails to provide enough or any real information on how to actually build, manage and scale a profitable dropshipping store. For example I found the product research recommendations to be rather limited and not making the most of a lot of free tools that can provide great and trending product ideas e.g. Wish.
Considering Google Ads are owned by one of the largest companies and platforms (so they have extensive documentation on how to run campaigns, can provide you with an Account Manager to assist you, and there are countless free tutorials online and on YouTube), I am not quite sure if you can justify paying $497 for this course.
The Better Alternative
If you are looking to succeed with not only dropshipping but in eCommerce in general, you are going to need a lot more information than just Google Ads alone. It is advised to get on an A-Z course that can provide you with the step-by-step process – from initial research all the way through to business scaling.
The best dropshipping courses do not just focus on one marketing area, like the Dropship Profits Secrets Course. They include extensive information on how to effectively research a niche, products, explain precisely how to build and optimize a store, run manage and scale a Facebook and Instagram Adverting campaign, leverage Email Marketing, Chatbots and Sales Funnels, master Google Ads, optimize for SEO and much more.
The Google Ads Module is extensive, with over 5 hours worth of content on mastering this marketing channel.
eCom Elites ($197-$297) provides exactly this. With more than 175+ over the shoulder HD videos teaching you the entire dropshipping model and process. Its taught by Franklin Hatchett; an entrepreneur with real experience in the field and an extensive knowledge that can easily be authenticated by watching his YouTube Videos where he provides real-time proof and screenshots of his earnings.
Ultimately, if you compare Dropship Profit Secrets to other drop shipping eCommerce courses like eCom Elites, where you get triple if not four times the content for cheaper, you'll notice just how basic Kevin's course really is. Why not save some money for your Ads by getting on eCom Elites?
You can read an overview of my personal experiences having been a student myself.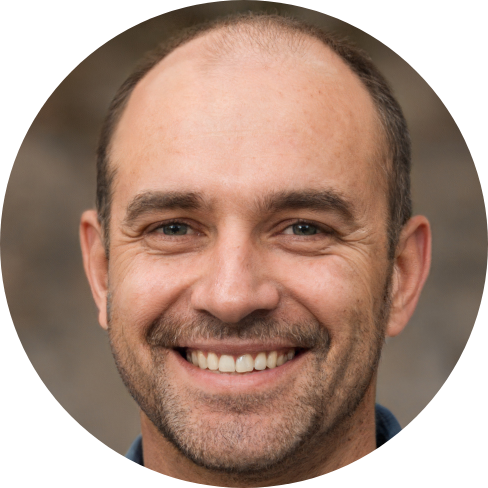 Hey, I'm Jeremy; a seasoned entrepreneur that has been earning his full time income online since 2005. My online business portfolio includes eCommerce stores and affiliate marketing niche sites. I also make money through Blockchain and Crypto. I created Unrivaled Review to share my knowledge, experience and recommendations for anyone looking to pursue such ventures.