Dropship Unlocked in an online eCommerce training mentorship programme by Lewis Smith; this review today will be taking a closer look and helping you to make a more informed decision as to whether it is best for you.
If you are like me and you like to watch dropshipping content on YouTube, then you will have likely been introduced to Lewis Smith through his latest advertising campaign.
He is marketing his 'free training' over on his website dropshipunlocked.com.
Is it worth registering for the webinar and can this entrepreneur help you succeed with the dropshipping/eCommerce business model?
In the YouTube advertisement, Lewis states that a recorded version of a live webinar that explains how to select a niche and how to find suppliers with next day delivery.
The webinar is supposedly only available for a limited amount of time.
Chances are, you are based in the United Kingdom and you have expressed some kind of interest in making money online.
Alternatively, you may have been introduced to Lewis through another channel – perhaps it was a YouTube video, a recommendation or maybe you even found him through the search engines.
Either way, let us know take a closer look at whom Lewis is, his background and experience before taking a closer look as to what he has on offer.
If you are short of time, or just want to cut to the chase and read my verdict on what to do, you can click here to head straight to it. Otherwise, we will go through the free training and paid content below!
Who Is Lewis Smith?
Lewis Smith is a well spoken entrepreneur, dropshipper and content producer from the United Kingdom.
He is also a public speaker, with one of his most prominent speaking opportunities coming in the form of the Nomad Summit (an annual conference for digital nomads and location independent individuals).
Lewis claims that in March 2017, he had a "light-bulb moment", starting an eCommerce dropshipping business and deciding to leave the corporate world and career in which he had been building for 7 years.
Scratching a deep down itch and urge of becoming a location independent entrepreneur.
Lewis claims he built his business from scratch with no previous experience, and reaching $1m in revenue within 15 months.
Dropship Unlocked has since been created; an e-commerce training company that aims to teach others how they can do the same.
It transpires that Lewis Smith is also a student of Anton Kraly. Anton Kraly is prominent entrepreneur and marketer within the dropshipping space. I actually reviewed his course – the dropship lifestyle, some time ago.
Lewis is mentioned on Anton's website, and how he gave a motivational speech at one of Anton's retreats.
Beyond his background, it appears that Lewis has a YouTube channel for the Dropship Unlocked brand.
With 8 subscribers and 3 videos (all student testimonials) in 3 months – it appears there is going to be little actionable content posted here.
Outside of YouTube, Lewis does have an active Facebook Account and page (@LewisSmithOfficial).
Here he has taken to live-streams discussing numerous topics related to dropshipping and answering some of the most commonly asked questions from beginners.
Having researched online quite extensively for any other social media accounts, references or profiles, there is little that can easily be found out about this entrepreneur.
Dropship Unlocked Free Training
Dropship Unlocked is being marketed pretty heavily of late across social media. Whether its a direct ad before a video or even a link ad at the top of the YouTube platform itself.
Nonetheless, the advertising is all about driving you to the free training webinar in which Lewis claims will provide you with some strategies that you can use when setting up your own dropshipping business.
If you were to visit the site, you would be taken to dropshipunlocked.com – a 'squeeze page' where you can only really watch an "Exclusive No-Cost Training" on how to start today.
By clicking the 'watch training button', you will be taken to another page where you can register for the event.
Bear in mind that this is pre-recorded, so while it is made out that you need to reserve a seat – literally everyone will be able to get access and watch the recording within 10 minutes.
At this stage, the site states the free training covers:
A New dropshipping model that is doing very well in the UK
How To Choose Profitable Products irregardless of competition.
Where To Find The Best UK Suppliers That Can Offer Next Day Delivery To Your Customers.
By 'reserving a seat' you then need to select a time (which conveniently is always 5 minutes in the future) and then enter your email address.
This will add you to Lewis' email list where you will be marketed courses and products down the line.
By providing such information, you will be emailed a link to join the webinar, hosted by the platform WebinarJam. You are advised to join via desktop and not by mobile.
Upon viewing, the webinar is primarily marketing based – talking more about the dropshipping model and the benefits of setting up a business in this space.
Lewis is clearly a keen advocate of the high-ticket product strategy – selling high value products and earning a higher markup per sale.
By the end of the webinar, it is fair to say you will not have learnt any real actionable insights or how to actually go about building a dropshipping business yourself.
Instead, the content is more motivational based – hype, to get you interested.
Step 5 is conveniently around the importance of mentorship and why you should 'get a mentor'. Someone who "knows exactly what they are doing and has a replaceable system".
It comes as no surprise that Lewis then offers his own mentorship at the end – claiming it will help you to achieve results quicker, and overcome obstacles that arise.
Dropship Unlocked Mentorship Package
Lewis Smith offers his training via a mentorship programme. It is important to note that dropship unlocked is not an openly available course.
To begin, you need to visit the URL – dropshipunlocked.com/apply and then fill out a survey to apply for the programme.
The survey is 16 pages in length, asking you for more information about who you are and your background. You need to disclose such information as your average monthly income, target income, current experience with dropshipping etc.
You'll also be asked why you think you should be accepted onto the programme and confirming that you have some money to invest for the business.
By the end of the survey, you will have submitted information that Lewis will use on a 45 minute strategy call.
It is at the end of the strategy call, that you may be invited onto the program.
Lewis claims that you must have an existing income stream or spare capital set aside that you can invest in this business. Otherwise Lewis claims this program not for you.
The cost of the programme is 2 payments of £1597.
This is supposedly a "ridiculously good" saving on the mentorship which usually costs £5800.
The programme is 6 weeks in total. Each week is focused on a different topic that will help you to build your dropshipping business.
Along with weekly training videos, you'll also be able to dial into 2x live weekly coaching course (along with other students) – to ask your own questions and learn from other students on the program whom will also be asking questions.
Below is an overview of the training covered in the mentorship program:
Week 1 – Planting Seeds – Setting up your dropshipping business
Week 2 – Niche Product Research
Week 3 – Building Your Store
Week 4 – Getting Your First Suppliers
Week 5 – PPC Advertising. Google Ads/Facebook/Instagram
Week 6 (Optional) – Outsource – Automation.
It is stated that by signing up you will have lifetime access to the course material and that you'll also be able to access any new updates or new content that is added.
Final Verdict
Dropship Unlocked appears to be a suitable entrance and option for individuals based in the UK whom want to build a dropshipping business.
However, upon closer inspection, this program does not appear to be the best option.
First and foremost, while Lewis appears to be a great motivator and public speaker – there is little we can really find out about his business acumen, experience and expertise within the dropshipping field.
He claims to have made over $1,000,000 in revenue – but we don't know how much of this is profit nor can we see any proof, screenshots or evidence of this.
I'd love to be able to give Lewis the benefit of the doubt here, however, I've seen too many 'gurus' faking their earnings to be able to confidently do so.
Equally, the content covered in the 6 week training material does not appear to be anything new nor extraordinary.
It appears that the methods of Lewis do not differ from other dropshippers in the industry, and ones who have course at much more affordable prices.
And this leads me to the next point.
£3194 is a massive price for a training course! Remember, you are going to have to pay platform costs (to build and run your eCommerce store), to run advertising, source products etc.
Your expense does not just stop at the course fee. There's a lot more you will need to invest upfront.
Therefore, if you were to sign up to Dropship Unlocked you are going to have to make quite a few sales just to recoup your investment – and this assumes you are going to hit the ground running at not make any mistakes to begin with.
The coaching calls appear to be a way to overcome these issues. However, its a shame to learn that there are only 2 a week – and this time is shared with other students.
As everyone is going to be asking questions and wanting to get their monies worth – you're unlikely going to be able to get the insights you need on these calls.
Equally, you will likely have questions on your specific niche/store etc. You don't want to be giving away any kind of information, even to other students of the course, whom are in a position to be able to copy or steal your products and niche.
So, with all this in mind, what can you do if you want to build a successful dropshipping business.
I would actually suggest that you take a look at eCom Elites by Franklin Hatchett instead.
With a one-off price of $197 (£157) and being one of the most comprehensive and reputable eCommerce training courses on the market you can't really go wrong.
Do not be put off by the American pricing! It's designed for English speaking students and can be access wherever you find yourself in the world on a range of devices.
So, even if you find yourself in the UK you can apply the content and build your business with this training.
My review of the course outlines exactly what is included in the course. But, in short, its over 200 videos, 10 modules and covers everything you need from niche/product research to store set up to various marketing strategies (Google Ads, Instagram, Facebook) all the way through to Email Marketing, sales Funnels and Outsourcing.
I suggest you take a look at my review. You'll be very relieved you did – saving a lot of money and getting all the information you need to succeed, minutes after enrolling.
Plus, the free marketing strategies are ideal for beginners and those on a limited budget.
It just makes sense.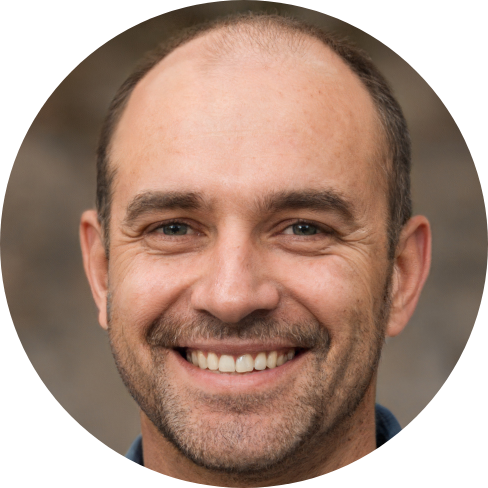 Hey, I'm Jeremy; a seasoned entrepreneur that has been earning his full time income online since 2005. My online business portfolio includes eCommerce stores and affiliate marketing niche sites. I also make money through Blockchain and Crypto. I created Unrivaled Review to share my knowledge, experience and recommendations for anyone looking to pursue such ventures.