Are you looking to start a dropshipping store and been introduced to the DropshipForSale Service? If so, you may be looking for more information on buying a pre-built store and if this is an optimal way to getting started.
In this review today, we will be taking a look at their service offering and how the process works.
So, without further ado, let us now take a closer look at the company and get started with this review.
Who Are DropshipForSale?
DropshipForSale are an online web development agency that build stores for clients. They build eCommerce stores on the Shopify platform taking orders directly from customers who order stores directly on their site.
The websites about page states that they are a small team of web developers with a background in e-commerce, dropshipping and marketing.
As such, their service provides a combination of eCommerce store building and supplier sourcing.
They sell their products through their site dropshipforsale.com (which interestingly, was built and is served on the Shopify platform). This is the same very platform they build their stores on for their clients.
You may have been introduced to their services via Social Media. As were I.
They're currently running multiple ads on Instagram, which is where they appear to be most active with marketing their services.
You might have even seen the ad below:
At time of writing, the company has just over 5,000 followers and provide content around dropshipping, their services and their strategy.
DropshipForSales Products and Services
At time of writing, DropshipForSale currently only have one service offering; selling stores which are made on order.
That being said, they do offer three different tiers of stores Starter Stores, Premium Stores and Custom Stores.
All of which will be built on the Shopify Platform. This is the most commonly used and popular eCommerce solution.
In fact, there are over 500,000 eCommerce stores ran through the platform.
Starter Stores
As the name suggests, Starter Stores are those that are built from scratch upon your order. They are built for a particular niche with products that relate to that subject.
You can choose a store within one of the following niches:
Women's Fashion
Electronics and Gadgets
Mens Fashion
Mens Grooming
Wood Products
Pet Accessories
Watches
Womens Jewelry
Hair and Wig
Sunglasses
Makeup Teeth and Whitening
Party Supplies
Boxing/MMA
Baby Products
Virtual Reality
Drones
Outdoor and Camping
Personal Decor
Fitness Apparel.
So as you can see, there are several niches to choose from. It is also likely that more stores will become available in new niches in the future as supplier relationships are formed.
Start sites cost around $100/£84 although they are subject to discount.
There are some optional extras that you can pay for on a start site, like if you want to have a currency conversion app (+$20/£17), a domain name registered ($30/£35) and to skip the queue and get your store built faster ($20/£17).
Starter stores will typically be built on a free Shopify theme.
Premium Stores
Premium Stores are more expensive, but they come with a premium shopify theme installed and active.
At present, the library is quite limited. You can only choose a store within one of the following niches:
Premium Electronics
Premium Women's Fashion
The cost of a premium store factors in the price of the premium theme and a number of extras like logo design and some store branding. So you can expect to pay $400/£302 to $500/£428 for a premium store.
Custom Stores
Custom stores can be built in a niche of your choice or with the advice of the DropshipForSale consultants.
To inquire about a custom store, you need to "get a quote" on the website. Typically these stores are more expensive, but they will of course be more unique and bespoke.
How The DropShipForSale Process Works
If you're not familiar with the business model then here is quick overview:
Dropshipping is where an individual runs their own online eCommerce store. They do not create, manage or stock inventory or purchase products in advance.
They then market their products and sell them to customers on their store. When the order comes it the dropshipper (store owner) then creates an order with the product supplier, who will ship it directly to the customer.
In order to do so, you need a storefront. Shopify is the most common platform recommended, and is a service that DropShipForSale use.
Regarding the DropshipForSale service offering and process of buying a store, it works as follows:
#1: Browse their selection and you select a store (from their Niche List)
#2: You complete the order form; adding in the required details like what you want your store to be called. You'll also be provided with a link to sign up with Shopify.
#3: DropshipForSale consultants request access to your store, build it out and then notify you via email when its ready.
#4: You take full ownership, pick up the ongoing costs of the store and start marketing your products.
Final Verdict
DropshipForSale provide a number of services that let you outsource the store building process and get you up and running.
This is one such approach to take.
The other, of course, is building your store yourself. This is my recommended approach to take.
Here is why.
Shopify was designed for ease of use and with beginners in mind – the process is relatively straight forward. Plus, they have a collection of free themes with pre-built templates that you can use right out of the box – saving you time in the process.
From there, there is an easy drag and drop builder that you can use to put all the various elements in place, showcase your products, create an optimized customer experience etc.
Plus, Shopify have a range of learning resources that you can use and follow along to ensure everything is in place and set up optimally.
You can even pick up a domain name for $8 with Namecheap and assign it to your store in just a few clicks if you did want a custom and brandable domain.
So for me, I would rather build a store on Shopify myself. And so instead, I would like to introduce you to an alternative to learn how to do so.
I suggest you take a look at the eCom Elites dropshipping training course by Franklin Hatchett.
For just $197, you can learn not only how to build out your store from scratch and optimize it but countless other ways to start, manage and scale an eCommerce business.
You will learn exactly how to research for products, build supplier relationships.
You'll learn how to acquire customers, market your products through Social Media Advertising (Facebook, Instagram etc) – there are distinct modules teaching you this in great detail.
Plus, you'll learn how to retain your customers through ongoing marketing methods – Email Marketing, Sales Funnels etc.
Its a very thorough course with over 10 hours of material and 200 videos.
It will teach you how to build a business. Its not just about buying a store, its learning long-term strategies that you will need to succeed with this business model.
So, take a look at the course or if you want further information of what is included, take a look at my eCom Elites Review.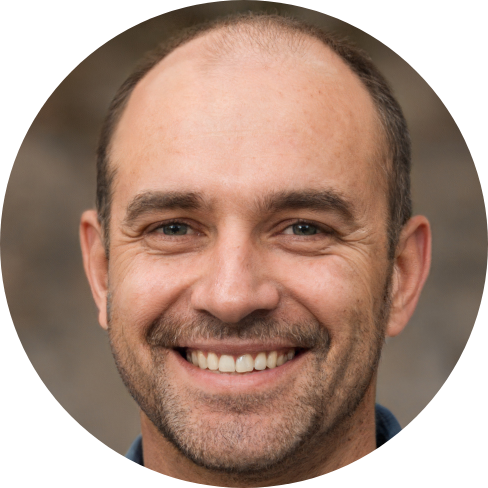 Hey, I'm Jeremy; a seasoned entrepreneur that has been earning his full time income online since 2005. My online business portfolio includes eCommerce stores and affiliate marketing niche sites. I also make money through Blockchain and Crypto. I created Unrivaled Review to share my knowledge, experience and recommendations for anyone looking to pursue such ventures.