Justin Painter is a big promoter of the dropshipping business model. He's very active on YouTube providing content on the subject, as well as some other online business tips and strategies. He's recently created a course, the Dropshipping Mastery Program, which aims to teach you exactly how to profit by shipping products directly to your customers from suppliers.
Is this course worth the $356 that is currently being charged or is there a better, more affordable alternative?
Lets take a look at who Justin Painter is and what his course is all about.
Who is Justin Painter?
Justin Painter is a young entrepreneur and YouTube personality that claims to have built several 5-6 figure eCom stores in just a year. He ha s also ventured into the online marketing space and runs a couple of businesses in the Marketing, Consulting, & E-Commerce space.
His Youtube channel promises to provide its subscribers with "the most valuable Shopify dropshipping videos on YouTube". At time of writing he has just under 25,000 subscribers.
Just like a lot of typical dropshipping Gurus, he is fond of the clickbait titles like $17,317 in 6 hours" and "$0 to $107,000 at 18 Years of Age". Interestingly, these videos do not provide any real-time recordings of his store or his earnings – he is literally filming himself talking to the camera. While he does provide screenshots of his earnings, consider that they could have been copied, manipulated or photo-shopped. If we are to believe they are legitimate, they are revenue figures at best that do not take into account the 50-60% costs involved that would dramatically lower these figures.
While Justin provides regular weekly content, a lot of his videos and his content leaves you asking more questions which is where his course ultimately fits in. His YouTube channel therefore in many ways serves as his marketing material to sell his course. While there is nothing inherently wrong with this, its something to consider.
Dropshipping Mastery Review
The dropshipping mastery course follows a slightly different style to other dropshipping courses available. You will follow a "blueprint" as Justin Painter calls it, which is a step-by-step walkthrough of how he builds all of his stores. You will be watching Justin build a store from scratch if you sign up to this course.
The course claims that it is is system to find products that will make a minimum of $10k per month, and then the processes to follow to manage the store and scale it further. This is quite some statement and quite some leap of faith. Especially as the products you will try to sell haven't likely been tested before.
The note at the bottom of the sales page made me laugh "There are currently over hundreds of students making consistent money from this program." Looks like he has not even grammar checked his own sales copy. I'd be hesitant to sign up to a course whereby the course creator doesn't even double check before he publishes!
Justin supposedly provides all the information and knowledge he has gained dropshipping through this course. I'd like to think so because if its anything like his YouTube content that shows you the door but does not give you the key, you'll be highly dissapointed.
Excluding the Intro and Outro (which are just 4 videos in total and under 10 minutes in length in total) there are seven modules in this course.
Despite there being 75 videos and separate lessons (including the Intro/Outro modules), overall its a relatively short course. The videos are for the most part 3-5 minutes in length each. The content is not in any real depth, except for a few rare videos that are at most 20 minutes.
Module 0: Intro
The opening module of the course is comprises of 3 short videos giving you an overview of the course and what you can expect. You're also provided with a disclaimer (to cover potential legal issues down the line).
Module 1: Essentials of Dropshipping
The next module turns to some methods and strategies to help you get started with dropshipping. In many ways it forms as the "research" phase of your new Shopify dropshipping business and is there to ensure you get the fundamentals right before you spend time and money acquiring customers.
The videos include how to pick a niche, how to find products "guaranteed to sell", other winning products and finding good suppliers.
You then get an overview of how to pick your store name and design your logo.
I was shocked when I discovered that the niche selection lesson, which is in essence the most popular aspect of your business and dictates whether or not you will be successful with dropshipping, lasts all but 1 and a half minutes.
The other topics whilst all very important, are nothing out of the ordinary and you can actually find a lot of the content here over on YouTube (probably not on Justin's channel because he saves it all for the course remember?)
Module 2: Building Your Store
In module 3 you will learn how to build your store from scratch. Whilst useful for beginners, this is a high-level overview of each of the steps that you will need to take. By the end of this module you should have a store set up and ready to acquire traffic to.
Here is an overview of the lessons included:
Installing your Facebook Pixel
Add products to your store and price them,
Name your products and write product descriptions
Finding high-quality product photos,
Apps to install (Loox, Aftership, Checkout Timer)
The Shopify Plan to pick
Store Settings
Getting an ideal domain
As you can see, its all useful information and required for a dropshipping store on the Shopify platform, but there is nothing out of the ordinary here.
Module 3: Instagram Marketing
In Module 4, you start to learn how you can use the Social Media Platform Instagram to find and acquire customers.
The first lesson starts with building your Instagram Page, before moving onto finding, contacting and liaising with Influencers. There's some tips on how much you should pay them, negotiate with them and organize a shout out.
Other lessons include the best time to post an ad, using a feed or story post, and setting up a simple sales funnel for your ads.
Finally, there's a section on scaling and automating your work with Influencers and getting the most out of this marketing opportunity.
While Influencers worked very well in the early days of dropshipping, they have since become very expensive (on the whole) and it is hard to find accounts that have real-targeted and engaged followers compared to fake bot followers. Just be sure to consider this if you go down the Instagram Influencer advertising route.
Module 4: Facebook Ads
Next up is Facebook Ads which is a smaller module than the one before it. This section is just 10 videos long which is short for a dropshipping course (e.g. the 50+ lessons in eCom Elites)
I feel this is a missed opportunity because Facebook Ads can be very profitable if done right and I am not quite sure there is enough here that really teaches you how to succeed with them.
Nonetheless you are given an intro to what Facebook Ads are, how to understand campaigns, how to structure Adsets and then some tools which will come in handy.
From there you move onto how to test products (again another typo on the Sales Page):
The final short and brief lessons give you an overview of Lookalike Audience, Retargeting Ads, Interest research and a basic sacling method. Or should I say 'scaling method' (see what I did there).
Module 5: Issues You'll Run Into & How To Solve Them
The next brief module gives you some food for thought about some of the issues you may run into. Besides, they're good to know.
Here are the seven lessons included:
Paying Taxes
Overcoming card issues
When to set up a LLC and how to do it
When to hire a VA (Virtual Assistant) and how to do it
Advertising via an Agency
Again the principals here and the ideas are great, but the lessons are just too short to get into any real detail.
Module 6: Selling and Flipping Stores
This is an interesting one. If your store was so successful wouldn't you want to keep it and continue to profit? This seems to be an interesting tactic to make money through dropshipping (but its hardly new and you can do it yourself for free and easily over at marketplaces like Flippa).
Lessons in this module include when and how to sell your store, how to make a good sales listing, how to price your store and getting bids on your auction.
Justin claims to have made some good money flipping stores but it makes me wonder the long-term viability of his strategies and his "blueprint".
Module 7: $0-$55,000 Series
The final module of the course is a series in where Justin provides a case study of how to build a store from the beginning. Its a practical example and overview but in many ways is just a repeat of the build a store module you've followed earlier.
In summary, this case study and module includes a store launch, running the first set of ads, scaling ads, checking those ads, and a decision as to whether to continue or sell the store after 30 days.
While it gives you some nice ideas and things to think about – the chances of you being able to replicate here is not really going to be possible. You'll have your own niche, your own products and own circumstances which will require you to act and think differently. Sure you can use this as a base and an example to learn from but it is unlikely to truly apply for your own store.
Final Words and Verdict
Justin Painter's Dropshipping Mastery is great in theory and covers a lot of useful topics and subject, but in reality it fails to really deliver. Videos are short, content is not overly groundbreaking and there are real limitations into the usefulness of this course if you have any dropshipping experience already.
One thing to note is that Justin is a young YouTuber, who states openly himself that he is a "marketer". He is used to promoting and providing hype and in my experience I always find their promises never really match reality. He makes a lot of grammatical mistakes on his Sales Page with which makes me question whether there are wider mistakes in general in this course.
Added to the fact that he is only 19 years of age and has just 1 year of business/dropshipping experience. Now don't get me wrong, if you have the knowledge it doesn't matter how old you are but what can you really learn in just one year in any field? They say it takes 10,000 hours to become an expert in a subject and Justin is not anywhere near that.
The Dropshipping Mastery Course is available for $356, but wouldn't it make sense to sign up to a course that had double the content and was cheaper in price? One that covers essential topics in online business (like Email Marketing, Sale Funnels and SEOs) and specifically dropshipping (Social Media Marketing, Store Optimization etc). One that is taught by an experienced dropshipper who has over 15 years of operating and profiting online and has won awards due to his results (2 Comma Club Winner).
If so, you MUST checkout eCom Elites.
It's outright superior to Justin's course, and you can pick it up for just $197.
I've written a comprehensive eCom Elites review which outlines my experience having been a student and personally followed the course. I wouldn't recommend a course that hadn't personally delivered for me, so be safe in the knowledge that you'll see screenshots in my review.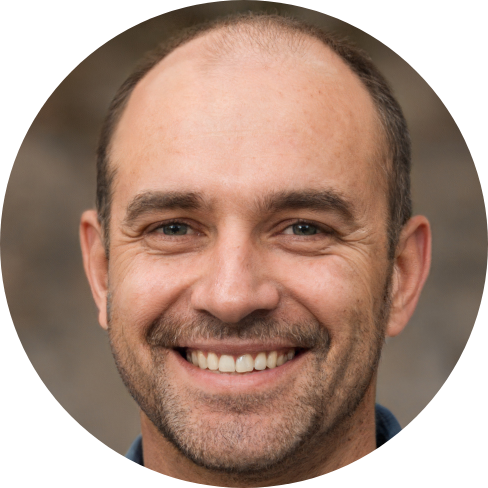 Hey, I'm Jeremy; a seasoned entrepreneur that has been earning his full time income online since 2005. My online business portfolio includes eCommerce stores and affiliate marketing niche sites. I also make money through Blockchain and Crypto. I created Unrivaled Review to share my knowledge, experience and recommendations for anyone looking to pursue such ventures.