You do not often see courses that teach dropshipping on eBay. There are many reasons for this but this hasn't deterred Paul Joseph. He has since created a course to provide students with a chance to get started using this model.
In this Dropshipping Titans Review I will take a closer look at this training and whether setting up an eBay drop shipping business is recommended.
Traditionally, eBay was one of the first platforms used by online entrepreneurs for dropshipping. It was a simple and easy way to purchase inventory from wholesalers, list it and then quickly flip it for a profit. I've actually been doing this for many years; long before the word dropshipping was used to describe this activity.
But with the growth of Shopify, eBay has fallen behind as the number one platform of choice; there just seems to be too many issues with eBay.
For one, competition on the platform is high due to the low barriers to entry and minimal to no costs involved. The result is that many Dropshippers have resulted to progressively lower their prices to sell more products. And even Chinese wholesalers and Dropshippers have taken note and lowered profit margins further by incentivising with free worldwide shipping.
This is partly the reason for the birth and growth of Shopify. You do not need to compete with anyone on your own store; you can sell more via Product Upsells and you can manipulate product pages, discounts etc – all features that eBay just does not provide.
Nonetheless, this is a review of Dropshipping Titans (DT) so let's now turn to Paul Joseph's course and take a look at the course content. Signing up costs $247 (one time fee) or you can pay via 3 payments of $99. If you do the math, it actually makes more sense and will save you a bit if you paid all in one go.
DT is provided on the website itself which you can load via your Desktop or your Mobile.
Dropshipping Titans Review
Just like the majority of other online courses, Dropshipping Titans starts out by suggesting that the results of taking this course can result in you leaving the "Rat Race"; a bold claim, particularly when you consider that the average US salary is $56,000.
However unlike other course sales pages, this is not littered with PayPal screenshots or eBay Seller account screenshots.
While the promotional video gives Paul some credibility; it becomes apparant that he is inconsistent with what he says. The video states he is earning $10k per month, but then on the sales page it later reads $15k. This is usually a red flag.
Secondly, Paul fails to mention the major issue of the eBay platform for new sellers – account limitations! If you are a new eBay Seller there are a number or sanctions placed on your account to prevent fraud and other scams – this is typical of the platform and you need to build up some credibility before these limitations are taken off.
So for example, if you open up a brand new eBay sellers account you can only sell 10 items a week max to begin with!
This is is pretty big deal as it highly limits your earning potential from the get go, and if you fail to build up enough positive reviews, you will forever have these limitations in place.
Remember if you are dropshipping from China your customers are likely going to have to wait a long time to receive their goods. Do you think you are likely to get positive reviews with a 2 week turnaround time from purchase to delivery?
This is one of the reasons why Paul recommends finding products at Home Depot to sell. Now don't get me wrong I always like to spot a bargain there, but by the time you take out postage costs and eBay fees, you're going to have to go some to find profitable products that provide you with high enough profit margins to be worth it! This means you are going to really need to sell a lot – high volume, which can be downright painful and time consuming.
Beyond this, you also need to go through quite the process to get your sales limit increased. This is eBays way of protecting established sellers and minimizing the chances of fraud. Unfortuantely for you there is nothing you can do here.
Back to the promotionak video, I am concerned by the PayPal screenshot; there is a pause where he reloads the page between his yearly sales. Now while lag is a natural part of using platforms and the internet, this seemed suspicious. In an era where sales earnings are frequently being manipulated and adjusted, its hard to believe that this is just some unfortunate delay.
Dropshipping Titans – Content in the Course
Once you sign up to the course, you get instant access to all of the modules and material. Here is a high level overview of what you'll be able to learn:
75 over the shoulder Training Videos
18 Individual Modules
Access to a Private Facebook Mastermind Group (Titans Tribe)
Downloadable Customer Service Templates and Scripts
Additional Information to help you scale.
Modules 1-3
The course starts out in typical fashion; we get to see his Sales Revenue for the last 30 days. So called proof that he is successful. The period in focus is December 2017- January 2018 which is over a year out of date.
The Sales Revenue totals $150,000 in 30 days. Whilst this initially looks impressive, when you actually think about it its an absolute ludicrous and hardly believable sum. To really knock my confidence that this is genuine, I noticed that the page was preloaded before the video begins. This way it makes it seem staged and altered. If you're legitimatally earning that amount why wouldn't you login live to show us the figures and load the dashboard from fresh?
The first real module is actually module 2, its titled the Basics and it essentially just deacribes and outlines the dropshipping model. The funny thing is, if you are looking for a dropshipping course than it goes without saying you probably know exactly what it is and what is involved . As such there is nothing to really learn here.
Taking it one step further there is even a video called "What is eBay"…. no comment!
The final module is all about PayPal – what it is and setting up an account. This is another widely used and known platform and chancea are you are already using it! Even if you havent, just going to the official PayPal website would be more helpful. This is just a really basic module that I doubt you will even bother to load.
Also, it ia important to note that the PayPal module will only be relevant and useful to you if you live in the US. If you live outside the US you are going to need to use your own nations eBay which will most likely be different and that Dropshipping Titans does not cover.
Plus, the course is orientated toward the US market and Joseph suggests that if you live outside the US you should still target the US and use ebay.com. He fails to mention you will require certain information like ABN numbers or you'll reach PayPal account limitations and not be able to accept payments. This information can be quite hard to find, or not necessarily possible to obtain depending on where you live or what you do for a living.
Module 4
This module aims to teach you how to set up your eBay store. He seems to really overcomplicate what is essentially very easy to do. Beyond this eBay is a really user-friendly and intuitive platform that doesnt need much explaining to set up.
If you was to struggle there are hundreds of free YouTube vidoes that you can watch which teach you how to do this. Point being, you shouldnt need to pay for a course to be able to do this!
Like in similar modules, if you are not in the US or want to use your local eBay platform the process will be completely different. Paul has not considered an international audience and instead just considers his US students.
Module 5-10
In modules 5-15 you pretty much just run through setting up your eBay Dropshipping business, and managing your eBay Sellers account.
You start with listing more items in module 5, and then run through processing orders, customer services, increasing profit, paying sales tax, organisation and then ending up with "Advanced Topics" in module 10 like starting a second eBay store. Doesn't sound too advanced to me?
I'm not going top go into any more detail than that because quite frankly, it is all pretty self explanatory. If you have ever used eBay up to now, you will have most likely used every single one of these features. There is nothing unique or out of the ordinary here; just a basic overview of how to run an eBay account!
Final Words and Verdict
As you will have read in this review by now; I am not particularly enthusiastic with eBay dropshipping. Its an outdated model where a lot can go wrong. Sure it may have worked in the past but with increased competition and falling prices, its more hassle than it is really worth. Besides, can you really expect your customers to wait 10-14 days for their items to arrive? That's what will happen if you dropship from China and further afield, which is the recommended method of Paul Josephs.
With eBay reputation and your feedback is everything; it dictates where and how your products will rank in the eBay search engine. It is inevitable that if you are Dropshipping on eBay, getting positive feedback is going to be really difficult if not impossible.
But if Paul can do it so can I? This leads me to my second point and my verdict on the course in general. Its hard to believe the 'proof' is really proof at all. He looks to have manipulated the screenshots and all the showcases of his earnings.
Then there is the actual content itself. Its just really basic stuff; a lot of which you can get on YouTube for free!
What I don't understand is where are the actionable steps? The sales page mentions him earning $15k per month but there seems to be no videos in the course showing you how to replicate this? Was this forgotten or left out entirely?
Having sat through 75 videos on how to setup an eBay and PayPal account, create product listings, and general admin tasks like removing bad feedback, I cant help but feel hugely disappointed.
Is this just not what every eBay seller is doing? Where's the advanced strategies and proven system to profit $10-15k+ each and every month?
If you ask me, this course is not worth the investment. Whilst you are getting quite a lot of videos, why pay for them when you can get the same, if not better for free on YouTube?
I had no other choice but to submit for a Refund.
Best Dropshipping Course
The Best eCom Dropshipping Training course available in 2019 is eCom Elites. Checkout my
comprehensive review
here or you can
buy the course for only $197
. You will get instant access to more than 150 videos to build, scale, manage and automate a profitable dropshipping business – the right way. This is the most in-depth course taught by a seasoned 7-Figure Dropshipper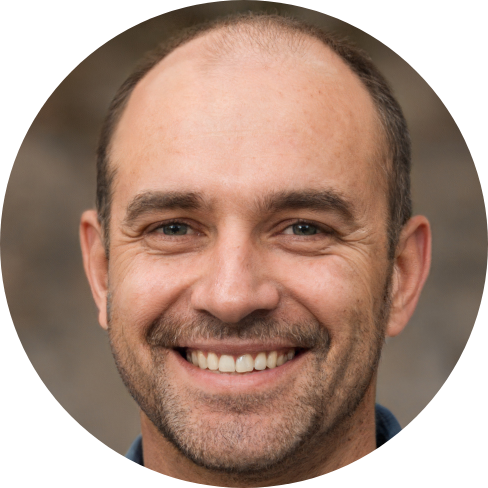 Hey, I'm Jeremy; a seasoned entrepreneur that has been earning his full time income online since 2005. My online business portfolio includes eCommerce stores and affiliate marketing niche sites. I also make money through Blockchain and Crypto. I created Unrivaled Review to share my knowledge, experience and recommendations for anyone looking to pursue such ventures.