If you're a subscriber to Tom Cormier's YouTube channel (eCom Tom) then you will have likely been introduced to his eBay dropshipping course. Maybe that's why you're here. Otherwise you will have likely found it through your other means of research. Nonetheless, this Dropshipping University Review will take a closer look at the concept, the content and provide you with the information you need to make your decision regarding signup.
Dropshipping University is a course that teaches you how to use the eBay platform to market and sell products that you source from suppliers and send directly to your customers.
It is currently available for a one time fee of $497 whereby you get lifetime access to the course, support and access to the private Facebook Group.
Who is eCom Tom?
eCom Tom, full name Tom Cormier, is a YouTuber and full-time eBay dropshipper. He has supposedly managed to earn over $1.4 million on eBay and currently runs a number of stores that are apparently earning $200,000 a month. Big numbers, but you should consider that this is revenue and not profit. You've got to take product costs, shipping fees, and eBay fees out of this before you're seeing profit. Nonetheless, these are still pretty impressive numbers and its been very profitable for him.
At time of writing he has over 7650 subscribers on his YouTube channel and routinely uploads videos on eBay tips, selling strategies, recommendations of things to do and avoid and also he hosts live Q&A streams and uploads these recordings.
One of the things I like about Tom is his transparency – and he does provide us with views of his eBay dashboard – sales and earnings. One of his videos for example, provides us with a glimpse of his eBay Sellers account whereby his revenue stands at $18,000 at the time of the recording. Consider though that Tom dropships from Amazon and Walmart; so a lot of this is tied up in costs.
Tom also has an Instagram account, with over 15k subscribers. He posts a lot of graphics here with tips and recommendations to build your eBay dropshipping business. Its a good account to follow if you're interested in the dropshipping space.
Dropshipping University Review
The course is hosted and sold via the Dropshipping University website (universitydropshipping.com) website; it is powered by Kartra which is renowned and respected all-in-one platform. This platform will handle your payment securely, and will be where you log in to access the material.
There are 14 modules and 67 videos that make up the course covering a range of topics. The aim is to teach you the basics and fundamentals all the way through to the more advanced strategies. As such, in many ways its an A-Z of eBay dropshipping.
Platforms used to purchase goods cover Amazon, Walmart and other Wholesale Sites.
Let us know take a look at the actual content of the course:
Module 1-2: Introduction to Manual eBay Dropshipping
The first module serves as an introduction – you get an overview of the course and the links you will need (like the Private Members Facebook Group)
There's a lesson on why you should start eBay dropshipping now in 2019, although surely you should know this already before paying $497 on a course all about it.
You also learn of some dropshipping best practices, answers to the most frequently asked questions and tips to start a brand.
There's also discussion on making sure your account is not flagged as this can limit sales and all of the things you need to set up like your policies, preferences and verifying your account.
Module 3-4: Sourcing Highly Profitable Items
The next module is all around research; specifically how to source profitable items. You get a top 10 recommended supplier list (but remember so does everyone who signs up to the course).
You learn how to find new suppliers and vet them to ensure they ship and deliver in a timely manner when you place an order.
There's a number of templates that you can download to help you with the rest of the course – like the Formatted course Google sheets in Lesson 4.1.
Further videos demonstrate how to identify other resellers, manual research techniques for new products, how to spy on the competition and 'snipe'/steal other products from competitors and how to calculate your profit.
Module 5-6: Listing & Inventory Management
Next up is a module outlining how you should list products most effectively and then how to manage an inventory that you will never actually stock.
The first video explains how to list your first item, how to manually reprice if a product is not selling and some of the software you can use regarding your stock management.
There's also some material on using templates within eBay, understanding title optimization, tools to help you optimize your titles and how to get more traction on listings.
Modules 7-8: Processing Sales & Customer Service
Due to the chronological ordering of the content of the course, next up is what to do when you get a sale.
You learn the best tool for order processing, how to pick the right cash back portal, ensuring you always get your cashback and manually uploading tracking numbers for your customers to track their items.
The next section looks specifically at Customer Service; maintaining great seller metrics, properly cancelling orders, what to do in the event of a return, and covering common customer inquires with scripted responses.
Modules 9-10: Feedback & Organization
A relatively short section on the importance of feedback and organization to ensure you make consistent sales.
You learn how eBay feedback works and why it matters for long term success. You also learn how to avoid negative feedback and remove it even when you receive it.
Regarding organization there's a training on how you can track your profit, deal with problem customers and requests for returns and manage your email accounts and messaging.
Modules 11-12: Maximizing Margins & Tax Exemption
Module 11 and 12 looks at some of the ways you can maximize your margins – one of which is learning how to become exempt from tax on your earnings.
Cashback credit cards are advised as your payment method of choice because you can earn on your purchases making further profit.
Then you learn the 'Expedited Shipping Loophole' which ensures you get your items shipped to your customers quicker.
Your also introduced to the best gift card website and price match software.
The final videos serve as guide of why and how you can be exempt from tax on your earnings.
Please note: Consider that Tom is based in the US and has a knowledge and understanding for us tax laws. so that if you are operating in the UK or elsewhere different tax requirements will apply.
Modules 13-14: Advanced Topics
The advanced topics aim to cover topics that may or may not be required by everyone who signs up to the course.
You learn how to use PayPal without getting your account suspended and how to get your limits raised to avoid the fraud teams from suspecting illegal financial activities on your account (which can happen with a sudden influx of money in your account).
There are videos on the benefits of setting up the various different eBay store subscriptions and how you can bulk upload products without the need for an API intergration.
Further videos explain some strategies to boost your sales, how to deal with low performing listings and how to price and market products that are not currently available from other sellers.
Finally there is a video on whether you should collect sales tax from your customers.
The course ends with a a high level conclusion of what has been covered and then how to access support if required.
Problems Inherent with eBay Dropshipping
Using eBay is one of the more popular methods of dropshipping; and comes with a lot of allure due to the fact that you can forego the monthly subscription fees of platforms like Shopify, and you can benefit from direct traffic that is already on and searching the eBay platform. You're marketing costs are therefore dramatically reduced as you do not need to send visitors from your store, and you benefit from a range of factors like the optimized eBay buyers experience, the ability to use Sponsored Listings (rank higher in search for a small fee) and instant credibility and trust from buyers that you will have to build yourself if you run your own Shopify store.
It all sounds so good in principle. But there are limitations and risks.
Hundreds if not thousands of sellers are doing exactly the same thing due to the low barriers to entry. There's a lot of competition. I don't know about you but a lot of the searches I run on eBay return products that look to be through dropshipping.
Plus, when you look at all of the costs (product/shipping etc) and then the final sale fees – the profit margins are relatively small – around 5-20% per item. Depending on what you sell, you may have to sell a lot of volume to make a decent return. This is where promoted listings, choosing higher price items and other tactics will help. So if you made $10,000 in revenue, you could have costs in the $8000-$9000 range leaving you with $1000-$2000 profit. There's going to be work involved with listing/fulfilling orders and dealing with customers. I've been there, I've done it.
Another thing to consider is the risk of being banned from eBay – especially if you have a low/empty feedback score to begin with. With eBay purchases, customers expect their products to arrive in 2-3 business days. If they have to wait a long time for their products to arrive, and if you do not select suppliers and shipping options wisely, you'll likely get a lot of bad feedback and can have your account cancelled fast. Then you've spent money on products that will arrive at your customers but you may not be able to access your earnings.
Just something to consider with this dropshipping business model.
What is the alternative?
While on the surface using a platform like Shopify is not as appealing (costs, requirement to use various marketing methods, the need to build a brand etc), you have no competition when visitors lands on your store. You can also add value and a lot higher margins to the very same products meaning you earn more profit from each sale. With eBay, customers have so many options they typically just opt for the cheapest one. They're not looking at branding or who is selling it as long as they get the best deal. Competing with these can be challenging! Not only this but you can afford to source products from China, where products are generally a lot cheaper, and your customers will be more willing to wait for the longer shipping times.
You're also fully in control of the user experience, can add discounts, can customize your store, build a brand and so on.
As you can see, there are pros and cons to each method. Its really up to you to decide.
Verdict and Final Words
The Dropshipping University Course is a comprehensive and thoroughly covered training on how you can set up a dropshipping business and use the eBay platform to sell products and find customers.
While I think dropshipping is a huge opportunity in 2019 and beyond, I actually personally prefer using traditional dropshipping methods and running my store through Shopify instead. I feel that there are too many risks and complications involved with the eBay platform. Sure you can get it all to work, just like Tom has, but its one thing doing it when you have already scaled and a good reputation with an account with a lot of positive feedback already. Its another when you are starting fresh with a new account and no to low feedback scores.
If you understand the risk/rewards involved, and you want to start dropshipping on eBay, then do sign up now for your discount. There's not a better course out there on dropshipping exclusively with eBay.
However, if you want to learn how to build a profitable, long-term eCommerce business and brand as a separate entity, and learn dozens of skills that will not only help you with dropshipping but creating, managing and scaling any type of website in general, then take a look at eCom Elites.
With over 175 videos spanning ten modules and over 16 hours of frequently updated content on the entire process of starting, managing and scaling a dropshipping business.
eCom Elites shows you step by step how to build a dropshipping store, identify profitable niches, thoroughly research for products/suppliers (where margins can be upward of 40-50%) and then master the entire marketing piece using free and paid methods. Facebook Ads, Instagram Influencers, Google Ads, Pinterest, Twitter, Search Engine Optimization, Sales Funnels, Email Marketing is all covered. Plus you have the mastermind with thousands (4000+) of fellow dropshippers sharing strategies, ideas and concepts.
Its also just $197? Read my eCom Elites review for more information.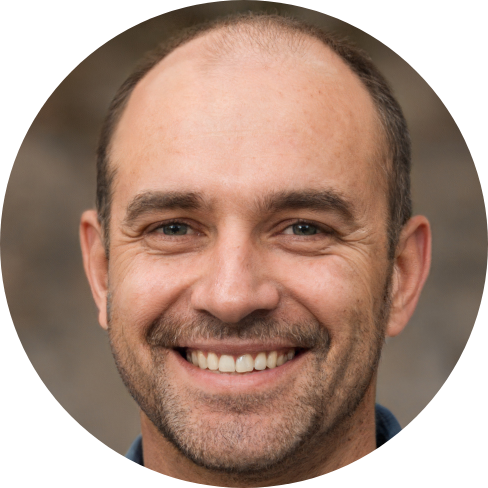 Hey, I'm Jeremy; a seasoned entrepreneur that has been earning his full time income online since 2005. My online business portfolio includes eCommerce stores and affiliate marketing niche sites. I also make money through Blockchain and Crypto. I created Unrivaled Review to share my knowledge, experience and recommendations for anyone looking to pursue such ventures.