You may have watched some of the videos published on YouTube by Jordan Welch recently if you regularly look for dropshipping content and material like I often do. His channel seems to have really exploded of late and he has recently released his new course. This eCom Accelerators 0-100 Review will take a look at the content and whether or not you should sign up. If you're strapped for time, my verdict will help you to quickly make a decision.
The course is currently available for $497 or 2 recurring monthly payments of $250 that is currently being charged. So you're looking at double the price of some of the best dropshipping courses on the market.
In the words of the man himself, lets hit the gas and take a closer look at the course.
Who is Jordan Welch?
Jordan Welch is a 20 year old entrepreneur and digital marketer that has been producing dropshipping content since he launched his channel back in June 2017.
Despite a short break, mainly to launch his course, he has recently started releasing new videos of late. He has amassed quite the following, with just over 25,000 subscribers and just under 1 million views.
Content varies, but you will find the typical strategies you often see from fellow content creators and channels. Topics covered include: dropshipping challenges, mistakes to avoid, marketing strategies, mindset hacks etc.
He doesn't go into too much depth on each topic because this material is primarily reserved for his 0-100 course.
The sales page for his 0-100 course provides us with his personal story and how he got to wear he is today. Its a classic rags to riches story or so we are led to believe. If this is the case then good for him, but I've seen these kind of stories too many times to believe they are always legitimate. A clear contradiction is when he states his values include "shamelessly providing value" – I don't quite see this as the case when his course is double the price of others out there. If he was so successful and wanted to adhere to his values than surely he would be offering his course for less.
eCom Accelerators 0-100 Review
eCom Accelerators is the name of the brand, but the course we are discussing here today is called 0-100.
The reason behind this name is because it aims to teach you all that you will need to know about building and then scaling an eCommerce business from "start to finish". I think finish is the wrong word here, if you are running a profitable long term business there is no finish! You'll never get to 100 despite what this course may suggest.
The course principally focuses on the Shopify platform and Facebook Ad and Email Marketing strategies. It consists of 13 modules (11 if you exclude the Intro and Resources modules) and has 90 videos across various topics.
The course is hosted, sold and can be accessed via the Teachables platform – an intuitive and common platform used by thousands of course creators online. As such, the curriculum is easily accessed, in a logical manner and the content can be streamed at a pace that suits you.
Module 1: Introduction
Not really a module but it is included. This is just a 2 minute introductory module to the course where Jordan gives a very brief overview of whats to come.
Module 2: Resources
The Resources module compromises of 2 downloadable files. The first is an "essential" entrepreneurs reading list of books that will help you to think differently, strategically and with a business mindset. This is not going to make you a successful entrepreneur in itself but it may help you to overcome some limiting beliefs that are preventing you from starting.
The second download is the bonus content which is essentially just some extra strategies that you can use. For the most part its a continuation of the content that you'll find on Jordan's YouTube Channel.
Module 3: Fundementals
The first real module of the course in terms of actionable content aims to teach you the fundamentals you need in place to get started.
The first lesson looks to "destroy the common myths about dropshipping" but if you have signed up to the course then you are likely to believe these anyway.
The second video talks about the business model – again, there seems little need. Surely you have an understanding of this already if you are willing to splash $500 on a course – well I hope so anyway!
Then there is a lesson on creating a strategy otherwise known as a business plan.
You learn some basic concepts regarding customer psychology, what has changed in 2019 (like the transition to online shopping) and then there's a video all around what is referred to as the "Elite mindset".
The final video of this module is a case study of Jordan building out his own store. This is useful in terms of general principles but there's nothing truly unique here that you cannot get on YouTube already.
Module 4: Product Research
The product research module aims to equip you with some strategies and methods to first find products and then validate them. There's a checklist that you can follow before you dive deeper into the topics. Videos in this section include:
Products you should not sell (e.g. common products available at local stores)
Recommended Product Research Tools
Using Spy Tools to Find Products
Finding Products with Facebook
Finding Products with Amazon
Finding Products with eBay
How to Steal Your Competitors Top Products (does this sound ethical?)
Tracking Trends In The Market
Jordan's Favorite Product Research Tool
As you can see there's nothing out of the ordinary here. In fact, you will have likely considered these strategies inherently. Nonetheless, there is a good overview of how to research via each platform. Consider the research tools will likely cost you if you decide to subscribe.
Module 5: Store Design Overview
Here you build your store following the steps outline. The first video is all about the importance of a high quality store (again, self explanatory really).
Then you can find videos on naming your store, selecting your Shopify plan, finding inspiration for your store, how to select the right them and understanding color psychology. There's a lot of talk about psychology in this course – I didn't quite gather from Jordan's BIO's his qualifications and that he was a psychologist or has studied in the field? Nonetheless, he claims to know.
Next up are some instructional videos on how to set up your domain, create a logo and your social media pages.
Essential pages and apps are recommended in following videos but again consider that these apps will incur a monthly charge. I personally think that Jordan missed a trick here – suggesting a free theme with all its inherent problems (slow loading, lack of customization, limited functionality) and then suggest a load of expensive monthly recurring fee apps to overcome those issues. He would have been better off recommending a high converting theme like eCom Turbo.

The final videos of this modules explain how to price products, set up the product page for higher conversions, configure your store settings, what a good homepage should look like and importing products to your store (using Oberlo – easy and free – just a couple of clicks).
Module 6: Hybrid Store Overview
The Hybrid Store overview module aims to explain how you can combine different elements on your store to improve its success. This is all about store optimization through a number of different tweaks you can make. For Jordan, using landing pages is the recommended way to make your store a hybrid and capture email addresses from your visitors. The concept is you can use this email list to market your products later down the line.
You start the module with a lesson on winning product mentality before turning to a full run-down of what a Hybrid Store looks like (not just product and sales pages but bridge pages etc) and the principles behind why you would want to do this.
There's a separate video on store optimization before you learn what how to test products directly from your store and what a good landing page looks like when setup.
Module 7: Guide to Creating Viral Content
Next up is a section on how you can create 'viral content' that is shared and therefore expands your reach for new customers.
You start by learning a blueprint to follow when creating ads before looking at Jordan create ads live using the Adobe Premiere software (this will cost you $40 per month to use) and Animoto (around $30 per month).
You then learn how to create Ads using a slideshow is you wanted a free or alternative option to the paid methods explained above.
Finally there is a guide to creating engaging thumbnails and why you need your content to be unique for people to interact with it.
Module 8: Facebook Ads 0-60
Facebook Ads is the marketing strategy of choice in the 0-100 course. In fact, its the only marketing strategy you'll find.
The course starts with a 0-60 module, which is centered around the basics and then the 60-100 module for the more advanced strategies. I like that the content has been split up in this way.
Here are the lessons you will learn in the 'fundamentals' section of the Facebook Ad content.
Setting up your Business Manager/Ad Account
Understanding the Ad Manager Platform
Learning the different terminology for Facebook Ads (PDF provided)
Setting Up Your Ads Manager Columns
Facebook Pixel Explanation + Installation
Facebook Ad Policies Review
An Ad Copy Blueprint (an overview of what a good campaign looks like)
Setting Up "Dark Posts" (a way of branding to help your ads stand out)
Understanding Targeting
"0-100" Product Testing Strategy
Analyzing Product Tests
Statistical Analysis Hierarchy
Retargeting Your Potential Customers
Dealing With Ad Inconsistencies
Deep Dive Testing Strategy
Outside of the basics that you can likely do following tutorials and articles provided by Facebook, there is some good content here and Jordan is quite thorough in explaining the concepts and how to do this all yourself.
Module 9: Facebook Ads 60-100
The second Facebook Ad module is centered all around taking your ads to the next level and improving their peformance.
The first video looks at Jordan's approach to scaling before you learn Horizontal and Vertical scaling methods. This sounds quite fancy and exclusive to the course but this is actually common marketing lingo. Horizontal scaling basically means you add more target audiences to your campaign and Vertical scaling means that you add more budget and ad spend to the campaign.
There are some further videos on scaling with Lookalike Audiences, utilizing Manual Bidding, maintaining your scaling campaign, reviving a dead/low performing campaign and micro-scaling techniques for better ROI (return on investment).
Module 10: Store Optimization
A short module on the importance of optimizing your store and some ways to do it.
From a technical perspective you learn how to optimize your stores load speed (so that visitors are more likely to buy and their shopping experience is better).
You then move onto setting up sequences like pre and post purchase upsells and bundling products to increase your sales and AOV (average order value).
Finally you learn how to track your profits accurately but this is basically just keeping track of your costs, expenses and revenue numbers.
Again, slightly dissapointed that a premium high converting theme was not recommended here. This would avoid the need for all these lessons, save you money in the long run and improve the functionality/performance of your store simultaneously.
Module 11: Email Marketing
The other marketing strategy discussed in the course is Email Marketing, but unfortunately this is not really covered in any real depth.
You learn the importance of Email Marketing which is essentially collecting visitor/customer emails and sending them communications to make them more likely to purchase e.g. sending discount emails.
Other videos cover how to set up email marketing for your general store, how to build more easily build your email list (like providing offers), the format for a high converting email and how to automate your abandoned cart emails.
Lastly, you can access some copy/paste email sequences for your store (unfortunately these look very scripted and will need some editing before you user them).
Module 12: Running Your Business/ Daily Operations
The penultimate module is all around running your business and some of the daily operations you should undertake.
Videos cover:
The Problems To Expect During the Scaling Phase and Solutions
Managing & Fulfilling Orders
Scaling To A Third Party Fulfillment Center
When To Set Up An LLC
How To Stay Organized With Your Finances
How To Keep Your Customers Happy
Module 13: Branding and Next Steps
The final module is a short overview around branding.
There's a video on some branding techniques you can use to grow your general store (little mention or suggestions for a Niche store) and also one on some of the actual steps you need to take.
The final video is a bit of filler content where Jordan hypothesizes on the future of eCommerce and where he thinks it will go.
Refund Policy
The Refund Page clearly states that due to the nature of the product (digital course), the only chance you will have for a refund is if you have seen less than 35% of the course material, you bought it at the full asking price and you file for a refund in 30 days of your purchase.
So quite a few hurdles to get through – its clear Jordan is making it hard for us to get a refund. Remember, 35% is just over 30 videos. Considering the size of the Fundamentals and Product Research modules you'll unlikely be able to get a refund if you watch all the videos here.
Final Words and Verdict
The eCom Accelerator 0-100 course by Jordan Welch is a pretty comprehensive course – it does cover quite a lot and you're going to learn how to build a store, optimize it and run Facebook Ads that are followed up with Email Marketing.
However, do you really want to spend $500 on a course? Remember, you'll also need to pay for your Facebook Ads, Email Marketing System ($30 a month +) and all that software (e.g. Adobe Premiere – $40 per month), platforms and apps that Jordan recommends. The truth is if you sign up and follow the methods and strategies advised in this course, you're going to be spending a small fortune before you even start making profit.
With a marketing focus specifically on Facebook Ads, he doesn't even mention the other methods you can utilize for your dropshipping store that are fantastic and high converting marketing strategies (Sales Funnels, Search Engine Optimization/SEO, Chatbots, Twitter, Instagram, Pinterest etc).
Is there an alternative to 0-100?
If you want to really succeed with your eCommerce store, or any other online business for that matter, then you're going to want to learn a lot more marketing strategies. A course that ticks all the boxes and is a lot more comprehensive is eCom Elites (175 videos at time of writing with new content being added weekly). It's also filled with methods that are considerably cheaper so you can scale your eCommerce business cheaper and leaner.
Franklin Hatchett is the course creator who has over 150,000 YouTube Subscribers and regularly posts videos showing screenshots of all his earnings. He's the real deal.
You can read my full review of eCom Elites for more information. I've signed up so you'll see my members dashboard and results from the course.
Leaving the best till last, eCom Elites costs only $197 (or $297 for the Ultimate plan) and you're going to get a complete done for you Sales Funnel included in that. Franklin's course is half the price and it has a lot more content, diverse and unique strategies, is suitable for complete beginners and has thousands of successful students that you can converse with in the private mastermind. It's all you will ever need.
This is my personal recommendation to save you $300 that you can then use on Ads. Why spend $500 when you can get a better course in eCom Elites?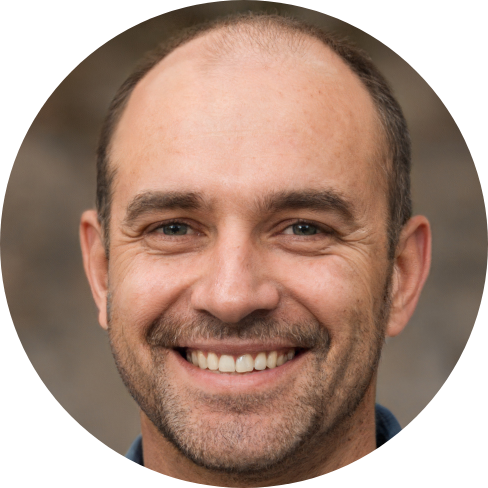 Hey, I'm Jeremy; a seasoned entrepreneur that has been earning his full time income online since 2005. My online business portfolio includes eCommerce stores and affiliate marketing niche sites. I also make money through Blockchain and Crypto. I created Unrivaled Review to share my knowledge, experience and recommendations for anyone looking to pursue such ventures.