The eCom Beast Academy Dropshipping course has recently been launched, this review today will be taking a look at the content, what is included and whether or not it is worth the asking price. IF you're short for time however, you can always jump straight to my verdict.
The course markets itself to be the training you need to start your first online business in 30 days or less, using the dropshipping business model to do so. It currently costs $497, and consists of 9 modules on the store creation, product research and product marketing process.
Who is CEO Deshayla?
CEO Deshayla (real name Deshayla Flowers) is an online Entrepreneur and YouTube Content Creator.
Her YouTube Channel Bio states that her channel is provide content on how to become an online entrepreneur and strategies that will be useful for entrepreneurs. You can therefore expect a lot of "how to make $$$ per day" and "get paid by" style videos and tutorials.
In the mix alongside these videos are those that focus on dropshipping and some recommended strategies – it appears that the eCom Beast Academy is an extension of this content.
At time of writing, Deshayla has just over 11,000 subscribers which she has acquired since she started producing content little over a year ago. Her uploading schedule is pretty frequent where you can expect 1-2 videos per week.
Other than this there is relatively little information about Deshayla online; her LinkedIn profile simply states she is an "Online Business Owner", she doesn't appear to own/run a website or blog, nor has she been featured or interviewed on other publications or websites.
Outside of some student success screenshots, I am yet to see where Deshayla has personally been successful with dropshipping. I have been unable to find any real-time recordings of her dashboard or any proof of earnings.
eCom Beast Academy Review
eCom Beast Academy is a nine module course (only 7 are currently available) that is hosted on the Kartra Platform. This means that if you do decide to sign up, you'll pay for the course and access the content via Kartra.
This is a good platform which makes paying through PayPal easy and also means you get instant access upon signing up.
The courses marketing strategy of preference is Paid Google Ads. In fact, this is the only marketing strategy covered in the course.
Course Content
The course is divided into the following sections:
Setting Up Your Store
Researching Products
Overview of Google
Setting Up Google Shopping Feed
Setting Up Google Shopping Ads
Optimizing Google Shopping Ads
Scaling Shopping Campaigns
Re-marketing with Facebook Ads (Not Yet Available – "Coming Soon")
Search Ads (Not Yet Available – "Coming Soon")
The content therefore is teaching you how to create a a store, find some products and market them through Google.
This training therefore is going to require you to invest in Google Ads, and be willing to use this solely as your marketing strategy. If you did want to explore other platforms, you'd need to either learn on your own or invest in another course for training.
As you can see the final two modules are not yet available and there is no reference of when the modules are going to become available. It could be next week, it could be next year.
There are three bonuses included which are as follows:
Bonus 1: USA Suppliers List (500 Suppliers in 20 Niches)
Bonus 2: One on One Coaching Session
Bonus 3: Private Facebook Group Access
Its important to note that there is no mention of how long the coaching session will be; it could be a 15 minute call or it could be up to an hour. Either way, as you will only be getting one call it would be essential to know before you jumped on the call what you want to ask and find out.
Regarding the Private Facebook Group Access there are currently only 24 members at time of writing. Not much discussion, activity can be expected there!
Final Verdict
The course is short, incomplete and focuses entirely on one paid marketing strategy (Google). Given the price of $497, it appears to be costly for what you get. The inclusion of the term Academy appears to be a bit of a stretch.
I was shocked and surprised to see no inclusion of content on marketing strategies including Facebook Ads, Instagram, Sales Funnels, Email Marketing, Chatbots, and other free traffic methods like Search Engine Optimization, Snapchat, Forums and more
Beyond this, two modules are "coming soon" and are not yet available. When is this content actually going to be released and when is "soon"?
For those of you reading who love to get true value for money, there is an alternative which you're going to want to look at.
If you compare the eCom Beast Academy to other drop shipping courses such as eCom Elites ($197) that has considerably more content and is available at half the price, you'll be better off taking a look at that course instead.
Having signed up to the course myself, I decided to write a review of eCom Elites which documents the content, my experiences and a lot more. You can see screenshots of the course too.
There are over 175+ videos on multiple marketing strategies including all of those mentioned above. You get step by step walkthroughs of how to set each marketing strategy up, manage it and scale it as you go. These are strategies that would help any online business that you decide to set up from here on in.
The private Facebook mastermind group of eCom Elites is considerably more active too (there are 5,000+ other members). When you compare this to the 24 in Deshayla's group, the differences in contributions, content and discussion are vast.
To me this is an absolute no brainer, but you can always see for yourself by heading over to eCom Elites and checking it out for yourself.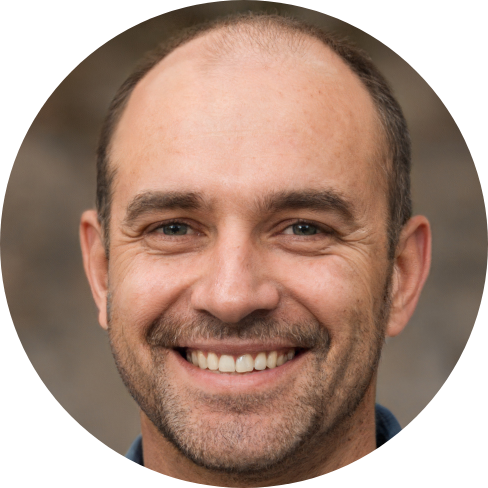 Hey, I'm Jeremy; a seasoned entrepreneur that has been earning his full time income online since 2005. My online business portfolio includes eCommerce stores and affiliate marketing niche sites. I also make money through Blockchain and Crypto. I created Unrivaled Review to share my knowledge, experience and recommendations for anyone looking to pursue such ventures.