Gabriel St Germain is one of the most active dropshipping YouTube video creators in 2019. Chances are that you have seen some of his content or that you are even a subscriber to his channel. He routinely states that he has been able to build multiple 7 figure stores all through a proven "blueprint".
eCom Blueprint aims to be the course to teach you how you can do this yourself. Is this a replicable "blueprint" that will transform your fortunes or is just another course with inflated hype and empty promises? This is exactly what this eCom Blueprint Review aims to address.
One thing to understand right away is that this is not your typical Shopify course. It is "case study based" meaning that topics are covered and taught via Gabriel's own one product store. He also states that this is a course for intermediates, so if you are looking for a step-by-step approach, or are a complete beginner then it will be best to look at other alternatives.
Who is Gabriel St Germain?
Gabriel St Germain is a young Canadian entrepreneur that regularly posts Shopify and dropshipping related videos on YouTube. He has also ventured into the course instructor space, with his course eCom Blueprint being the first of what I expect to be many.
His Channel's about page states that he is just 20 years old and that he decided to drop out of university to focus on his online businesses full time.
He makes some pretty bold claims on his earnings – stating that he has multiple 6/7 figure stores and that he has made over $1,000,000 dollars in half a year from store that has just one product.
He has a firm grasp on the YouTube algorithm, a simple search of the term "dropshipping", and you will see that he holds the first three positions:
At time of writing he has just over 107,000 subscribers so he really knows how to build and cultivate a following on the platform.
eCom Blueprint Review
eCom Blueprint is a case-study based course aimed specifically at intermediates who are looking to observe content via examples and pre-recorded-demos.
It costs $297 and there are absolutely no refunds once you pay and sign up.
As the Sales Page clearly states, this is a course to "show you all the theory that I teach on my channel in practice". Gabriel then goes on to state that he "doesn't go into much depth into the theory". Don't these two statements clearly contradict each other? I also don't quite understand if this is the case why you would even sign up for and pay for this course? Surely you can obtain all the strategies and information for free on YouTube? In fact, he even posts case studies on there.
Apparently, the course is there to make the theory "click".

Nonetheless, the course has 6 separate modules with a total of 30 videos. As you can see, its a relatively short course.
The modules included are:
Mindset for Success,
Proven Product Selection
One-Product Store Creation,
Influencer Ads Academy
Facebook Ads Blueprint
Store Automation & Operations
Across the 30 videos you see Gabriel's one product store and all of the ads he uses. You are taken inside his FB Ads Manager and see what he did to manage scale his ads. Again, is this not just inviting competition; why would he want to do this?
Other topics and videos in the course that are covered include:
How to select/create one product to build your store around,
How to use Instagram Influencer Ads
How to use Facebook Ads
Scaling Facebook Ads
Automating Order Fulfillment
How to hire Virtual Assistants and set up Customer Services
The course is taught via Gabriel's one-product store that has apparently made over $1,000,000 in 5 months. My first reservation is that if he is making so much money through this store why would he give away the niche and the product for only $297 a time? Why would he allow a lot of new competition to enter at this price point? If he sold this course 1000 times then he would only be making $297,000 – a fifth of what this store apparently earned. Plus the 1000 students would have exactly the same "blueprint" for this business.
A one-product store is easy to replicate and build; plus the Facebook Ads section surely tell you who to advertise to. So basically everyone who signs up could quite easily do the same thing and advertise the same products to the same audience?
So it appears the product is no longer successful or the "blueprint" no longer works.
Another thing is that at no time on the Sales Page does Gabriel mention his costs or Revenue/Profit split on this $1,000,000. Even if he was able to generate $1,000,00 in revenue from one product (100,000 sales on a product at a $10 price point/ 10,000 sales on a product at a $100 price point – seems unlikely), his costs would massively eat into this figure. If he had a 40% cost per conversion from his Facebook Ads (which is the industry average), that's $400,000 spent on ads! That's not taking into account his other costs like payment processing, product costs, refunds etc. You can expect that to be 30% (or $300,000). So his profit is now $300,000 at most – not quite $1m is it?
Course Requirements
Gabriel clearly states that there are a number of requirements for students to benefit from signing up. You must have at the very minimum, the following knowledge and skills:
Have previous knowledge of dropshipping
Know how to build a store with Shopify
Know how to fulfill orders through Shopify
Understand Online Marketing (including Social Media Ads)
While I appreciate the transparency and honesty, this looks like a lot to already know. Chances are, if you know all of this then you should be in a good position to profit with dropshipping anyway. There's not much more you're going to be able to learn through a case study.
Plus, as you can see from the course case-study content, this is precisely what the course topics aim to cover.
Final Words and Verdict
The eCom Blueprint course by Gabriel St Germain promises a lot but on closer inspection is unlikely to truly deliver for you. If you are following Gabriel on YouTube then you will have mostly learnt his strategies, processes and systems already. There's not really any benefit to seeing it in action, especially not for $297.
If you want to sign up to a dropshipping course with actionable strategies and that actually teaches you how to succeed, then this is not the course you need.
While it can be interesting to learn from other success stories, Gabriel is clearly not being transparent with his earnings. Instead he focuses on pure revenue numbers and even then we have to believe they are real and not manipulated in some way.
Beyond this, with no refund and questionable contradictory statements on the Sales Page, I just cannot be confident in recommending this course.
What Would I Recommend Instead
There are no shortages of dropshipping courses. I've actually written a best dropshipping course guide of over 15 courses and which one is the best (content, price etc).
So if I was in your position, in which I once was, I would opt for a cheaper, more insightful and content rich A-Z dropshipping course (that costs $197)
In Ecom Elites you get over 175+ over the shoulder videos of content, a considerably larger Facebook Ads module, comprehensive SEO training, Google Shopping Ads training, Chatbot training, done for you Sales Funnels, and other bonuses. All this for $100 dollars less.
You also get a money back guarantee and the ability to ask questions and communicate with Franklin Hatchett, the course creator in the Mastermind Group.
It's a course designed for not only intermediates, but beginners too.
So if getting a better course and saving $100 appeals, I suggest you read my eCom Elites Review.
Best Dropshipping Course For 2019
If you are looking to succeed with dropshipping and create a long-term online business, then I suggest you checkout
Ecom Elites
by Franklin Hatchett. It only costs $197, and has more than 175+ HD videos of content covering the entire dropshipping model. Plus more content is being added all the time. You're going to struggle to find a course as in-depth and cost-effective as this. Be sure to read my
Ecom Elites Review
where I show you inside my Members Area having personally signed up to the course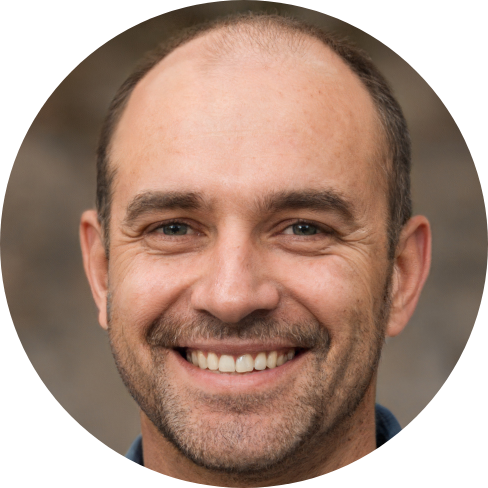 Hey, I'm Jeremy; a seasoned entrepreneur that has been earning his full time income online since 2005. My online business portfolio includes eCommerce stores and affiliate marketing niche sites. I also make money through Blockchain and Crypto. I created Unrivaled Review to share my knowledge, experience and recommendations for anyone looking to pursue such ventures.