If you subscribe to Alex J Crumpton on YouTube then you will have likely seen that he is launching a new dropshipping course -the eCom Cash Flow Machine.
Instead of just allowing you to instantly sign up, you can only currently join the waiting list. A typical marketing strategy to build interest and buzz but it just delays us from getting started.
Even more frustratingly, this is done via Facebook Messenger, so you can expect those annoying popups on your smartphone and pushy sales messages the moment Alex is 'ready to accept you' onto the course.
Here is the screen you will see if you decide to join the waitlist:
The course is being marketed along with access to winning ad and store examples, downloadable PowerPoint slides, copy and paste templates, spreadsheets/cheat-sheets and the ability to join a private mentor group.
Personally I am not a fan of copy and paste templates; they're typically poor quality and need a lot of customizing to make them appropriate for your store. As the course is yet to launch the private mentor group is not going to be very active with limited members and contribution.
Who Is Alex J Crumpton?
Before we take a look at the course content, some of you reading may not know who Alex J Crumpton is. I don't think you're alone. Outside of the fact that he is a young entrepreneur from the US, there is little information about him online even after thorough research. Its hard to get a true understanding as to who he really is, his background and his experience. He can only be 21 at absolute most so he cannot possibly have many years of business experience or acumen behind him.
He is mainly active and prominent on YouTube; where he creates content around the dropshipping and eCommerce business model. His channel has been active since August 2018, and at time of writing he has just over 4000 subscribers. He has just under 30 videos, with a publishing schedule of a couple of videos a month at most.
Videos cover the common topics and utilize clickbait titles like "my secret method" and he has a whole series on a "shopify challenge".
Outside of YouTube, it appears he is yet to venture into the other Social Media channels, like Instagram. He has only 224 followers and one post of himself so you're unlikely to see any sort of actionable or worthwhile content from Alex there.
eCom Cash Flow System Review
The course compromises of 90 vidoes split into 8 different modules. Each module is focused on a different topic and the concept is you start in module 1 and go through chronologically. This way you'll start by building your store and then finish with optimizing your processes.
Heres a quick overview of what is going to be covered in each module:
Module 1 – In the first section of the course you learn how to create a high converting store. Videos include writing effective product descriptions, all of the best apps, tricks to overcome your competitors and methods to boost conversion rate.
Module 2 – Next you learn about Financial management: and how to manage your finances preventing you from overspending when you scale. There are also videos on understanding the key metric and cashflow KPI's so you can scale your store as efficiently as possible.
Module 3 – You then turn to the Backend systems & processes of your store. This is about optimising the backend of your Shopify store so you do not run into any technical issues when you are sending traffic to your store. Email, messenger & SMS marketing is covered. Youll also get access to some copy & paste templates that you can use for these communications with your customers.
Module 4 – Focuses on helping you conduct effective Product Research. There are vidoes on the platforms you can use to find products, what makes a good product, what makes it unique and likely to sell and the types of products you want to sell in your store.
Module 5 – Introduces us and gets our marketing campaigns running on the Facebook Ads platform Videos cover how to set up, navigate and make the most of the Facebook Advertising Platform. Theres 40 videos in this section (half the course) which will help you test, analyse, and scale your ads.
This module is broken down into 5 sub-sections – Fundamentals, Testing, Data Analysis, Scaling & Retargeting.
Module 6 – is centred around boosting our AOV (average order value). In other words making customers order more when buying already. This is a scaling strategy which helps boost your ROI from your existing ad spend.
Module 7 – Provides strategies to help optimize the processes outlined in the other modules. You primarily learn what and how you can outsource to Virtual Assistants which will give you back time.
Module 8 – is considered a Bonus module and where we are supposedly getting extra value. Here you get some downloadable Cheat sheets, and you can see what a a pre-built Shopify store and winning ad looks like. Theres also some extra tips and recommendations to help you.
Bonus: Google Ads Training – There is also going to Alex's "up & coming google ads course" which will help you use this marketing strategy to promote your products. Consider that this is also up and coming so it is not yet finished or very comprehensive. Again looks like Alex has started to promote something that is not yet finished.
On the Sales Page Alex claims that he is "known notoriously in the community for his knowledge as a product research expert". Im not quite sure who he is referencing here because I am unable to find anyone in the dropshipping community who has said this. Its a likely self proclaimed title with a lack of amy any tangible evidence of this even being the case.
Moreover just under half the course is on Facebook Ads. While this module is going to provide you with some in depth training on this strategy, this is the only marketing method discussed in any real detail in the course (the Google Ads section is short and hasn't even been finished yet). Plus at 40 videos this is still less than equivalent modules in others in courses like eCom Elites which currently has 50 (with more being added weekly).
Final Words and Verdict
The eCom Cash Flow Machine course uses an old waiting list marketing method in a bid to build interest and make you sign up. Having personally waited around for courses like this in the past, they are usually not worth the wait.
There's around 90 videos that are going to be in the course; half of what you can expect in some of the more comprehensive courses available on the market.
One of my biggest concerns with this course is the lack of strategies and marketing methods included. Sure, you'll be getting an entire module on Facebook Ads and an intro to Google Ads, but where is the content on Instagram, Sales Funnels, Email Marketing, Chatbots, Search Engine Optimization etc?
Here's a question for you. Why would you wait around when you can get a course that covers everything you are going to need? One that is likely to cost half of what the eCom Cash Flow Machine is expected to cost? There's no release date for this course so you could be waiting a long time for the course to officially launch.
Like any business; the best thing you can do is get started.
For those of you reading who want to get real value for a fair price, I have an alternative which you can access straight away. In my experience, it is going to be all you need to build a long term profitable online business. It has 175 videos and counting as new content and strategies are being added all the time.
If you have not been on my site before, you may not realize that I frequently recommend eCom Elites by Franklin Hatchett.
I've purchased and reviewed a lot of courses over the last couple of years and I can honestly say that this is the course you should purchase if you want to start, build and scale a dropshipping store.
It includes in-depth training on the entire store building and optimizing process, aswell as step-by-step videos on creating and scaling Facebook Ad campaigns, mastering Google Ads, running Google Shopping Ads, using Instagram Influencers, driving traffic from Pinterest, creating complete Sales Funnels, installing and profiting via Chatbots, establishing entire email marketing sequences and so on. There's a lot of information here that will not just benefit dropshippers, but anyone who wants to build a business online.
I have learnt a lot from eCom Elites; i'm a student and course member. My review of eCom Elites provides screenshots inside the course, my experiences and my recommendations. Check it out.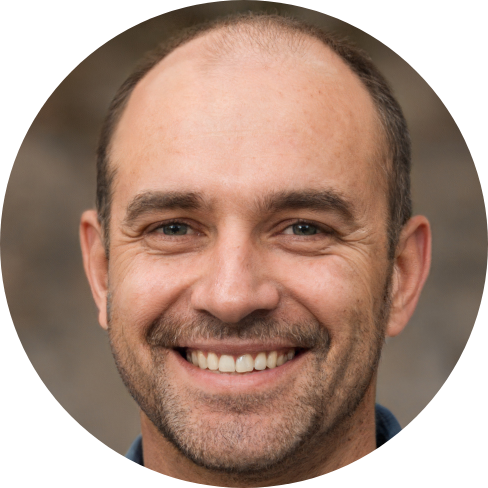 Hey, I'm Jeremy; a seasoned entrepreneur that has been earning his full time income online since 2005. My online business portfolio includes eCommerce stores and affiliate marketing niche sites. I also make money through Blockchain and Crypto. I created Unrivaled Review to share my knowledge, experience and recommendations for anyone looking to pursue such ventures.