If you have come across the eCom Challenges dropshipping course by Thaddy (Thaddeus Strickland), then you'll want to know whether it is worth signing up for.
eCom Challenges aims to be a course to teach you "everything you need to know to start, scale, and grown your online eCommerce store". Whether or not it will actually be able to do this will be the focus of this review here today.
If you want to learn more about the course creator and the course content, then keep reading. If you just want a quick summary and verdict on the course, then click here to jump straight to it!
Who Is Thaddy aka Thaddeus Strickland?
Thaddy, full name Thaddeus Strickland , is a young "serial entrepreneur" (Thaddy's words not mine) from the United States.
He states that he is a "creator" of content, drop shipping stores and software whereby he uses these ventures to earn an income online. As such, it naturally follows that he has created a dropshipping course which serves as an extension to the content he provides over on his YouTube channel.
Thaddy has become increasingly popular of late, and is often cited as a recommendation when browsing for dropshipping content on YouTube.
This is perhaps where he is most recognized, and at time of writing, has just surpassed 35,000 subscribers. He produces a lot of content on the dropshipping business model with a lot of 'how to's' and other strategy recommendations to make money online.
Thaddy is also very active on Instagram, where he goes by the handle @thaddy and has over 43,000 followers on this social media platform. Content here is more along the lines of showing you his lifestyle and the luxuries that his online income afford hims.
You may see some sponsored posts and advertising by Thaddy on Instagram, which of course is all around promoting his course eCom Challenges. Perhaps that's why you are here.
eCom Challenges Review
eCom challenges is a 23 module course of 92 videos. The course is hosted on the Teachables platform where you would provide payment and access the content if you decided to sign up.
Each module addresses a different topic whereby you will learn how to implement each strategy.
Course Content
The course, as the name suggests, is framed as a 'challenge'. The idea being that you will be testing yourself in a fun and interesting way.
Module #1: Intro to the Challenge
The first module begins with an introduction to the course. Here you get an overview of what is to come, along with an introduction to the private FB group where you are advised to post questions if you run into issues or require support from fellow dropshippers.
Module #2: How Thaddy Built His First Store
The next short module of three videos explains how Thaddy created his store. He walks through some store creation methods and then how to select a theme, install widgets he recommends etc.
Module #3: Programs To Use
Next, you are introduced to a number of programs that you will want to leverage for your store. This includes Facebook and using their advertising platform to acquire customers. You are taught how to test Facebook Ads more effectively by running multiple simultaneously and also how to capture leads to automate your revenue and drive sales with less manual work.
Module #4: Find/Validate Products
The product research section comes in module four. Thaddy explains how to find a product that you know will sell. You learn how to find and import products into your store using marketplaces like AliExpress and tools like Oberlo.
You also learn about using AliExpress Data as a way of validating product ideas, using Google Trends to seek out new opportunities for products/ niches and leveraging the Facebook Search bar to find out what other stores are selling successfully.
Module #5: Marketing Your Store
This module contains two videos and aims to explain how to build exposure for your new store. this is purely through Instagram.
You learn about Instagram Influencers and how you can use their audiences and followers to make sales. You also learn about some other promotional strategies and techniques using Instagram to get your products and store out infront of more potential customers.
Module #6: Product Touch-Ups & Strategies
Here you get two videos on improving your product pages. The first strategy you are taught is how to use AliExpress to get better stock images for your products.
There is also a video on the perfect product lifecycle, or in other words, what you should expect from a product when listing and selling it through your store.
Module #7: Prepare to Launch
Before you launch, it makes sense to know what you need to do when orders come in. This is the purpose of this module.
You learn how to fulfill an order when a customer places one, how the Instagram Funnel should look/work (i.e. how do customers go through a process towards buying from you), how to price your products and knowing when and how you should scale.
Module #8-9: Important Things To Note
Here Thaddy walks you through some contexts and scenarios and how you should react and respond to each one. Here are the topics covered.
What To Do If Your Site / Products Don't Convert
Using Influencers and how this has changed over time
How to find good Instagram Influencers
What the dropshipping model looks like, when simplified
How to tidy up your store
Why you should only work with large influencers
Why to use the free + only pay shipping strategy and how to set it up
Why Q4 is your most important quarter for sales
Low vs Mid vs High ticket products and suggestions.
Module #10: Facebook Tactics
Here we are introduced to Thaddy's "buddy" Noah and the module focuses on teaching Facebook advertising strategies.
You first learn about the lookalike purchase tactic which results in higher conversions. You then get three video all around your Facebook Funnel and how set up each step to ensure you make sales when promoting products on Facebook.
Module #11: Product Photos
Module 11 explains how you can take excellent product photos for less than $10. You learn the importance of the white background and how to get your photos produced quickly.
Module 12: Editing Photos, Creating Logo's, & Other Design Aspects
Naturally, it follows that you will need to edit and alter your photos and other aspects of your store (like Logo/general design).
The videos are included here that cover using presets, editing photos manually, how Thaddy made his first logo and the importance of your dimensions to ensure images display correctly and effectively on your store.
Module #13: Payments
There are two videos in the payments module. These talk about how to overcome the Shopify Hold payment issue (where shopify hold the money you earn from customers immediately following a say) and how you can set up payments to receive customer funds faster.
Module #14: Types of Facebook Ads
Here you learn all about the different types of Facebook Ads that you can use to market your products to potential customers. Training is provided on:
Facebook Pixel (how it works and setup)
Carousel / Multi-Product Ads
Dynamic Product Ads
General ReTargeting
Lookalike Audiences
Custom Audiences
Module #15: Facebook Ad Strategies
With the different types of ads you can set up, you then move onto some of the strategies you can employ to ensure they return a positive ROI (return on investment). These are
The 3-Ad objective
How to stop running expensive ads on individuals unlikely to buy
Getting ad captions & image ideas.
Module #15: 'Bull-rush Technique'
The bull-rush technique is one of Thaddy's personal favorites that he uses to boost his sales. This module explains what it is all about and some of the things you will need to prepare before you attempt it. Analyzing data is the main prerequisite.
Module #16: Scaling and Outsourcing
In module 16 you learn about why and how you would want to outsource. This ultimately enables you to scale and make more income from less time spent on your business.
You learn about testing, self-scaling and software that makes running Facebook Ads a lot easier and quicker when it comes to testing. You also learn about how to do this yourself, or how you can work with others to get this done for you on your stores behalf.
Module #17: Instagram and Facebook Influencers
This is the meatiest section of the course and its all about advertising your products via the two main social media platforms Instagram and Facebook. You may have realized this from previous modules in the course.
You are introduced to another one of Thaddy's friends, JT, who claims to have made over $45,000 in a single day. This module provides you with a 'motivational message' from him along with a summary of his process. This primarily focuses around using Influencers.
Videos cover what influencers are, how to find the best ones (both free and paid), how to contact them properly and how to get shoutouts for your products.
Other videos cover the importance of developing long term relationships and using the platforms most effectively.
Module #18-19: Utilizing Instagram Effectively
Another module follows on Instagram and how to get the most from it.
Here is what is covered in this section:
Whether you should use automation
If you do automate, what programs should you use.
Using Auto-DMS (Direct Messages)
What's a Shadowban & how to avoid one.
Hashtags & Hitting The Explore Page
Managing your growth
What Instagram Highlights are and how to leverage them
How to make Highlight Logo's/Covers
Examples of brands using Highlights well.
Free Instagram Traffic strategy
How to set up auto-commenting.
Bonuses
The bonus modules of the course include some Guides/PDF's/Documents to help you along the way. This includes:
Directory of 150+ USA DropShipping Companies
7-Point Master Checklist
Top 500 Shopify Store List
List of 30 Instagram Influencers
Desktop and Mobile presets for you to use on your store
Verdict and Final Words
The eCom Challenges course aims to get you to build out and scale a profitable eCommerce business. Unfortunately, while a lot of topics are covered, there is a real lack of depth. You're only getting access to a couple of videos in some sections and you are only getting an overview of the Instagram and Facebook marketing strategies.
Instead, it would have been better to have actually seen concepts in action rather than explanations of what things are and how they work.
Moreover, from a student perspective, the order of the course is interesting. It does not appear to have been thought through or considered from a learning perspective. Content is not in a natural order and flow and you need to jump back and forth to undertake tasks and understand how it all fits together.
For example, why does the different type of Facebook ads not follow the initial Facebook ad module with Noah? While this is not a major showstopper, it does make it more difficult to consume and follow.
The course is not exactly cheap, especially when you compare it to others available on the market.
To build a successful, long-term focused eCommerce business, you need to think and work more strategically.
Accessing detailed and in-depth training is the way to go which is why I would like to point you in the direction of eCom Elites (by Franklin Hatchett).
At $197, and a fraction of the price, you will learn a lot more comprehensively how to run a complete Facebook Marketing Campaign. Beyond this you will learn to implement Sales Funnels and Email Marketing two strategies that any online business should be employing if they are looking to sell products/services.
Thorough modules on Instagram Advertising, SEO, Chatbot Marketing and others are also included, but I'll let my eCom Elites Case Study and Review explain more about this alternative.
If you want to succeed with droppshipping, take a look at eCom Elites. You'll then soon know what it is the course to enroll in.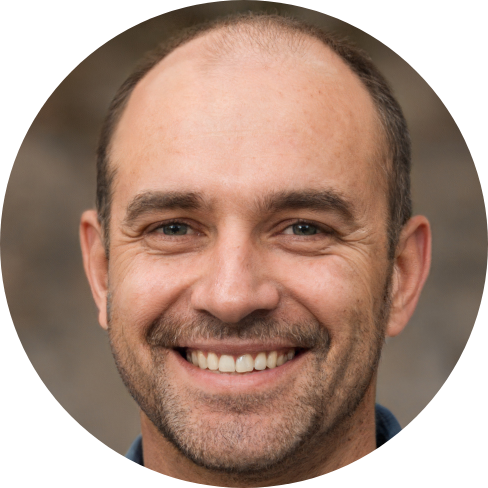 Hey, I'm Jeremy; a seasoned entrepreneur that has been earning his full time income online since 2005. My online business portfolio includes eCommerce stores and affiliate marketing niche sites. I also make money through Blockchain and Crypto. I created Unrivaled Review to share my knowledge, experience and recommendations for anyone looking to pursue such ventures.