If you type "James Beattie" into Google, then you are going to get search results of a footballer who played for Southampton. But this is not the James Beattie you want to learn more about. You're interested in James Beattie the Irish YouTuber who has released several dropshipping Shopify Courses. One of his most advertised is eCom Domination, (which is currently in its V4 or version 4 edition).
eCom Domination is a 9 week dropshipping course that is hosted and taught via the Teachables platform. It was updated in 2018, but is it worth the massive $6,000 enrollment fee or is this just another over-hyped and overpriced course?
Now from the very outset I am not quite sure who has $6000 spare lying around and that is available to be invested in an online course. This is a huge fee so you are going to want to be certain ahead of any decision.
I've been taking a look at the course modules and the content to see whether it is worth investing big in this course or if there is a more affordable and sensible alternative available. The result is that you will be able to make an informed decision as to whether this course is right for you.
Who is James Beattie?
James Beattie is an Irish YouTuber and popular Shopify Dropshipping Guru. He is the CEO of eCom Insiders (a company he created for his dropshipping courses) in which he is the current only active employee. He has a very active YouTube Channel and currently has just shy of 30,000 subscribers.
He produces a lot of content on dropshipping tactics, tips and strategies, and unlike a lot of other gurus, is able to provide screenshots of his own stores and their earnings with live over-the-shoulder videos of his stores stats and earnings. These stores are interestingly in US $, and not UK £ despite his clear Irish accent and likelihood he lives and works out of Ireland in the United Kingdom. I find it interesting that he is Irish but targets the US Market.
He claims to own and run several 6 & 7 figure eCommerce stores aswell as generating over $2 million dollars through eCommerce in the last 14 months. His videos are primarily filmed as he talks into the camera in what appears to be a relatively small room. Now I don't mean to judge, but considering that he is routinely seen filming in Hollister T-shirts and Hoodies; he doesn't quite look like a multi-millionaire.
eCom Domination Review
eCom Domination is a 9 week course that is split into 9 individual sections. Each section is broken down further into modules on specific topics (taught via video lessons) and that relate back to that overall section.
Here is an overview of the 9 sections:
Week 1: Creating Your Store
Week 2: Product Researching and Testing
Week 3: Facebook Ad Fundamentals
Week 4: Facebook Ad Advanced
Week 5: Email Marketing
Week 6: Alternative Traffic Sources
Week 7: Managing Operations
Week 8: Moving to the Next Level
Week 9: 7 Figure Mindset
From the topics covered above you can see quite clearly that the course is aimed primarily at beginners and those of you who have not any experience with eCommerce or dropshipping.
If you do have some experience already then weeks 1, 3 and 9 in particular will be largely redundant as you are not going to learn anything new. If this is the case you will be spending $6000 on 6 sections, or $1000 per section.
Week 1: Creating Your Store
In the opening section you'll learn how to set up your store via the Shopify Platform; there are 8 modules in order to do so.
Module one is an overview of the dropshipping model and what you can expect from this type of online business venture. You then learn how to build your store from scratch in the 'building the foundation' second module. From there you set up your payment processors and international shipping on your store. Module 4 turns to product and order management and 5 on getting the maximum number of customers as possible.
There are also some strategies to increasing your average order value and customer lifetime value so your customers return for repeat orders (this is all about creating value, building an email list and sending them new offers.
The final module looks at customer support, how to set it up and its importance.
This is a relatively long section and some videos are even an hour long, but there's nothing too unique here. The majority, if not all of the content here can be acquired for free on YouTube.
Week 2: Product Research & Sourcing
This section expands on the first module and gives you some methods and processes to research for products and get the best suppliers.
James provides his system for product research and the criteria he recommends before you commit to a product. Things like shipping times and ePacket delivery are stressed here.
The next video discusses what James refers to as the Product Machine which is automated way of doing product research. You then are taught how to validate a product, find high quality suppliers on AliExpress, write product descriptions, using spy tools to spy on your competitors, finding local suppliers and how to legally sell licenced products.
Some great content here but again nothing truly stands out as content that you can only get in this course. These topics and strategies are routinely taught in much cheaper dropshipping courses.
Week 3: Facebook Ads Fundamentals
So by now you would have built your store and have your products imported. At this stage, you will be looking to acquire customers.
As the name suggests, the Facebook Ad Fundamental section is all about the basics of advertising via the Social Media platform Facebook.
The section begins with an in-depth module on what Facebook Ads are and how they work. You then get taught how to set up your Facebook Ad Account, the different types of ads you can use, how to target your audience, how to write effective ad-copy and then how to launch your first ad.
The final module teaches you how to analyse the results of your Facebook Ads and what you can learn from them for next time.
All in all this is a good in-depth yet high-level overview of what Facebook Ads are and how you can use them to drive customers to your store. However, a lot of this content can be acquired from Facebook directly through their own tutorials.
Moreover, if you have run a Shopify/dropshipping store before, or have any other experience running Social Media Ads, then this section is not going to be overly useful. While there are some interesting things to learn, for the most part you'll be better of skipping it and moving onto the next section.
Week 4: Facebook Ads Advanced
This section includes the following modules:
Audiences
Scaling
Retargetting
Manual Bidding
Launching A Firestorm (Facebook Power Tools)
Advanced Retargeting Strategies
International Scaling System
This is quite an in-depth section and by the end of it you will know what ads to continue with and what to cut, learning to work more effectively with your ad budget and how to lower your ad spend per click.
Its important to note here that you're unlikely to start ads and they be instantly successful. It takes time for your ads to optimize and there's a lot of factors that will effect the success of your ads. It will require some investment, and you will have ads that are not successful. Considering that you have already shelled out $6000 on the course, you will likely increase your deficit before you start to earn.
Week 5: Email Marketing
Week 5 is a four module section on how to set up and use Email Marketing in order to build a loyal customer base and get more sales.
James discusses what Email Marketing is and how it works, how to set up a cart abandonment sequence, how to nurture new customers to ensure they buy and some advanced email marketing tricks he has learnt along the way.
Week 6: Alternative Traffic Sources
This section looks specifically at how you can acquire customers outside of Facebook Ads (both free and paid methods).
There are four videos on how to leverage Instagram (setting up an account, finding and negotiating with Influencers and other Instagram growth tips).
The final four videos turn your focus to the Search Engines and using YouTube to get more customers.
Week 7: Managing Operations
The next section aims to teach you about outsourcing your operations and reducing how much work you have to do on a day to day basis.
There are four videos in this unit: an overview of building a team, managing your numbers (cashflow), bulk order fulfillment and financially engineering your business.
There are some good strategies here about improving your time/work/effort balance but there doesn't seem to be enough here to really and truly outsource your store to Virtual Assistants. Plus is it truly wise to outsource some confidential processes to a complete stranger?
Another thing to note here is that there will be work required if you want a successful dropshipping business. The title and modules that make up this section give off the impression that you can offload a lot of the work, but this is not going to be the case if you want to truly succeed with dropshipping. There will always be new things to do, and training and teaching Virtual Assistants is a time-intensive and complicated process. For the most part, you'll find its not actually worth the effort.
Week 8: Moving to the Next Level
This is a one lesson and module course which really is just to bulk up the content of the course. Its all about building your brand and the importance of it.
Now if you look at any long term successful business (Nike, Asos etc), they all have one thing in common. A reputable and recognizable brand. This is something that will come naturally in time and is pretty obvious from the outset. Plus there are a lot of free YouTube Videos/Blogs on brand building for you to learn from.
Week 9: 7 Figure Mindset
The final section of the course moves away from dropshipping and is more of an inspirational/motivational one. I'm not quite sure why this wasn't the first module in all honesty.
Nonetheless there are some videos on improvement, your environment, productivity, focus and the importance of a daily routine.
While your mindset is imperative, this is not really something you can learn or just pick up from a quick module at the end of a course. Its something you are largely born with and can learn and develop over time.
Sure it can be good to get some motivation and inspiration from time to time, but ultimately if you are paying 5 figures for a dropshipping course your mindset is probably in the right place already (you are clearly serious about your business if you are spending this kind of cash on a course).
Case Studies
The "Bonus" content of this course is that you get 4 Case Studies. They are all about Facebook Ad scaling which is kind of disappointing. While Facebook Ad scaling can be tough and its great to learn from others who know how to scale, it would have been nice to have some other bonuses like on Search Engine Optimization (SEO) or other actionable strategies.
Final Words and Verdict
eCom Domination appears to be an in-depth course on the main topics required for a successful dropshipping business. While it has some long videos (1 hour +) the content is actually quite thin in the sense that a lot of information is not mentioned and excluded from the course entirely like SEO, Google Ads, Chatbots. Plus there is no access to a Private Mastermind, Mentorship etc.
So, is this course really worth $6000?
This course is overhyped and largely overpriced for what you get. Paying this kind of fee, it should be leaps and bounds above other courses on the market. While it does offer some good strategies, they are not unique to eCom Domination and therefore it lacks real diversity from other dropshipping courses.
Ultimately you still have to pay for your Shopify Plan, running traffic, themes and apps so you're going to need a lot more money up front than just the price of this course to start making money. Even then you'll need to make back $8k before you're making a profit.
A Better Alternative
I would recommend to anyone looking at dropshipping to look at alternatives such as eCom Elites. It is 95% cheaper and costs just $197-$297 (depending on the version) but still offers the same amount of content (if not more). It has 175+ in-depth videos of the entire, A-Z dropshipping model. Plus there is a community of over 10,000 students to ask questions of and learn from in the Private Mastermind Group.
If you get eCom Elites then you will have an extra $5803 to spend on your store and you can invest heavily and aggressively in Facebook Ads. You'll still have plenty more left over which you can then save. Plus, you're never going to build up $8k worth of debt before you even start to earn.
See for yourself and checkout my eCom Elites Review.
Best Dropshipping Course For 2019
If you are looking to succeed with dropshipping and create a long-term online business, then I suggest you checkout
Ecom Elites
by Franklin Hatchett. It only costs $197, and has more than 175+ HD videos of content covering the entire dropshipping model. Plus more content is being added all the time. You're going to struggle to find a course as in-depth and cost-effective as this. Be sure to read my
Ecom Elites Review
where I show you inside my Members Area having personally signed up to the course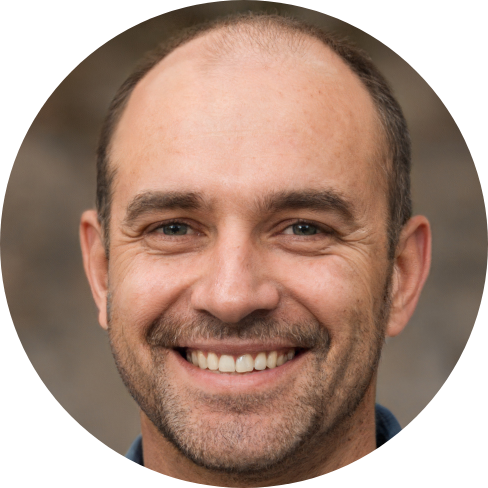 Hey, I'm Jeremy; a seasoned entrepreneur that has been earning his full time income online since 2005. My online business portfolio includes eCommerce stores and affiliate marketing niche sites. I also make money through Blockchain and Crypto. I created Unrivaled Review to share my knowledge, experience and recommendations for anyone looking to pursue such ventures.