Dan Dasilva offers a number of online training courses and programs that aim to teach you how to profit with eCommerce and the dropshipping business model. One of which is Ecom Dudes Academy which will be the subject of this review today.
Does this eCommerce training warrant a recurring $47 monthly fee or should you look elsewhere for an alternative? If you're rushed for time, my verdict will give you the quick answer you need. Otherwise be sure to read on!
Is the course material and the coaching going to help you build and manage a profitable long term eCommere business? Hopefully by the end of this review you'll be in a position to make an informed decision.
Who Is Dan Da Silva?
Dan Da Silva is a young entreprenuer from the United States. He is an active YouTuber and has built an impressive audience of 136,000 subscribers on the platform.
In the early days his channel, called redcutmarketing, it was primarily centered all around dropshipping content. However, it appears that he has expanded into other areas. It is no surprise to see that his channel image has changed to 'The Dan Da Silva Experience'.
Recent videos also follow this transition, and while dropshipping videos are still released, he is starting to release content on other topics such as TikTok (Social Media Platform) and Forex Bot Training.
Either way, Dan Da Silva has been in the dropshipping space for some time, routinely claiming that he has managed to build multiple 6/7 figure stores, and that many of his students have been able to do the same.
Dan is no stranger to releasing courses and products. I've actually reviewed 100k Blueprint, which is another dropshipping course he has released.
It goes without saying that Dan also has an Instagram Account @dasilva, with just shy of 27k followers. Due to the nature of the platform, here you'll find more personal lifestyle content and only 29 posts are there.
eCom Dudes Academy Review
Ecom Dudes Academy was created to help beginners build and manage an online eCommerce dropshipping business.
On the face of it, eCom Dudes Academy looks like your typical dropshipping course. However, it also comes with 4 live webinars each month from one of the 5 coaches (Dan Dasilva, Anthony Mastellone, Farzaam Kassem, Michael Ambrose and Ben Malol).
There is no mention of which coaches will jump on each webinar and it is fair to say that some of these individuals are a little less known than Dan.
The program is designed for complete beginners, even if you do not have any experience of building or managing a store. It also intends to provide the latest and current information; techniques and strategies of what is working now as the dropshipping industry develops and evolves.
Whats Included?
The program is primarily designed to help you build a dropshipping store from scratch. As such, you'll be learning how to identify a niche, find products to sell, create your store and create and manage social media marketing campaigns.
Facebook Ads are the main promotional strategy of choice; with much of the content on traffic generation falling in this area. So, you will require some additional funding to set this up and run with before you start earning through product sales. Of course, you'll need to add this cost to your other expenses (dropshipping store fees, monthly Academy fee etc).
The programme is presented and accessed in various ways; whether this be through downloadable cheat sheets, videos or live calls in which you will be invited to join.
The live calls are the incentive to retain your membership, and the main reason in why it was designed with a monthly subscription model.
eCom Dudes Academy aims to update members with changes to the business model, along with informing students of new strategies and methods that unveil themselves over time.
Live Weekly Training
4 times per month, (or weekly), you will be able to access a live Q&A session from one of the 5 coaches referenced earlier. Here, dropshipping as a model will be discussed, along with marketing techniques and recommendations. In these sessions, you will be able to ask questions as they arise in your as you start to put the course material into practice.
Of course, you will be sharing these calls with other students have enrolled so whether or not your question is answered will depend on the attendees of each call.
Facebook Mastermind Group
Joining and retaining your membership to the eCom Dudes Academy also allows you access to a private Facebook Mastermind Group.
This is a place to discuss dropshipping, ask and answer questions will fellow dropshippers and members of the community. Its a place to develop, learn from others and offer support if you feel inclined to do so.
Dropshipping Tools
As part of your ongoing membership to eCom Dudes Academy, you'll also get access to a number of different dropshipping-specific tools. These are:
ShopiMetrics: this software will allow you to analyse your store and use that data to make better, more informed decisions.
Upsell Amplifier Pro: this will allow you to make use of upsells (and making more sales per customer) driving your revenue and profit per customer.
Timer Scarcity Elite: will enable you to add countdown timers to your store. This will help visitors feel pressured into purchasing and should increase your sales as a result.
Each tool was designed for Shopify; which is the eCommerce storefront platform of choice and recommendation through the program.
Final Verdict
eCom Dudes Academy aims to provide a well-rounded resource for new dropshippers to build, manage and scale a dropshipping business. While there is plenty of good content ans insights that you can acquire from the weekly Q&S, paying $49 each month soon adds up.
For me, it doesn't make economical sense to be paying a monthly installment. This is why, I would like to introduce you to a thorough, cost-effective alternative.
eCom Elites by Franklin Hatchett is perhaps the best alternative out there right now. With a one-off payment of $197, you can get access to over 10 modules and 200 videos of content.
My eCom Elites Review and case study will walk you through exactly whats included and why I believe this is the program you should sign up to.
However, I'll quickly document here what you'll be getting if you wanted to head straight over there.
Extensive Niche Research Methodology
Thorough Product Research Techniques
Store Setup/Optimization Training
Facebook & Instagram Traffic Training
Email Marketing Setup & Training.
Google SEO Traffic Mastery Training.
ChatBot Setup and Training
Plus, there is also weekly videos, live Q&A sessions and a private Facebook Mastermind group too!
You're literally getting everything you need (and more) without the need to keep paying for it.
I know what I would do in your position. But ultimately, the choice is yours.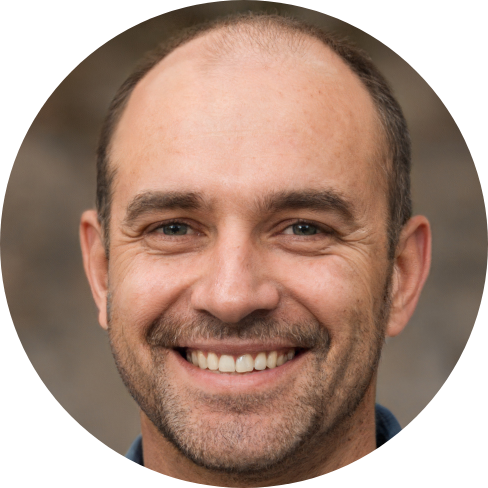 Hey, I'm Jeremy; a seasoned entrepreneur that has been earning his full time income online since 2005. My online business portfolio includes eCommerce stores and affiliate marketing niche sites. I also make money through Blockchain and Crypto. I created Unrivaled Review to share my knowledge, experience and recommendations for anyone looking to pursue such ventures.