Ecom Empires is the brand of Nick Peroni; an entrepreneur and content producer from the United States. His latest paid course, Dropship Academy 2.0, will be the focus of this review today.
Ecom Empires strives to be a complete and up to date training resource that provides the strategies and systems to build a dropshipping business.
While it is true that there is free material, the majority of the content is left for the paid course which is available to sign up to for $497.
If you want to know whether or not this is the right course to invest in if you are serious about building a profitable eCommerce store, then be sure to read on!
We will be covering all you need to know; including a primer on the course creator, the content that's included and if there are any other suitable or superior alternatives at a similar price point.
Who Is Nick Peroni?
Nick Peroni is an entrepreneur and online content producer. He is the founder and face of the brand Ecom Empires.
Ecom Empires was set up to provide products and content around the dropshipping and eCommerce business model.
As such, you will often find this branding around his YouTube channel and other Social Media platforms.
Nick Peroni is perhaps most recognized on YouTube; where he has acquired over 16,000 subscribers to date. Content he releases here is a mixture of actionable how to's, recommendations, motivation and personal experience and anecdote.
For example, there is a series of videos on dropshipping product research strategies and another on brand identity and promotion.
Interestingly, Nick first released eCommerce related content back in 2016 when dropshipping was still in its infancy.
Nick has since become a course creator, with the aim of packaging up his system into an actionable training course. It is available over at the domain: ecomempires.co
As you can imagine a lot of content is held back for the paid course. YouTube serves primarily as an introduction to his brand and as a marketing avenue to sell his course.
Outside of YouTube, Nick Peroni has built a large following on Instagram (118k followers) under the handle @nickjperoni. Content here is primarily motivational due to the limitations of the platform, but he does also drive interest in his course through this social media channel.
Ecom Empires Review
While Ecom Empires is the brand, Dropship Academy is the course. Its currently in its second edition, so the course currently available is 2.0.
It is not known whether the first edition was upgraded for free for past members, or if Nick plans on releasing 3.0 in the future.
Dropship Academy 2.0 is split up into 6 modules, each covering a different aspect of the business and how to implement each process step.
Let us know take a closer look at each one and what is covered.
Dropship 2.0 Course Content
Dropship 2.0 aims to be an over the shoulder training program, that outlines what is involved and what you will need to do to replicate as you go along.
Module 1: Mindset and Strategy
In the opening module of the course, Nick explains the foundations of eCommerce and the dropshipping business model.
You learn about whats required, how you need to approach it and some of the considerations you will need to take into account to be successful.
Module 2: Niche Selection
Next up, you turn to niche research and finding a profitable selection of products to offer.
Content here covers identifying your ideal target market, what makes a profitable niche and how to know what you should be selling in your store.
Module 3: Building Your Store
In Module 3, you look at building out your eCommerce store on the Shopify platform.
Videos here cover some of the best automated tools to make the process easy and less time consuming.
You learn how to set up your store from a technical perspective to ensure you can make sales and how to optimize your store to increase your chances of doing so.
Module 4: Product Research
With a store at the ready, Nick moves onto the best products to sell for your particular niche.
Content here covers how to find trending, profitable products and the best marketplaces to source them from.
Module 5: Facebook Ads
The penultimate module of the course discusses a paid marketing strategy; Facebook Advertising.
You learn how to set up your Facebook Ad account, how to run Facebook Ad campaigns, how to set up your ads etc.
There are even live examples of some of the campaigns Nick is running and what ad testing looks like.
Monitoring your ads performance and learning what to do at each point is also covered.
Module 6: Maximizing Conversions
In the last module of the course, you turn to four strategies to ensure you are making the maximum amount of sales from all the traffic you direct to your store.
These are:
Abandoned Cart Emails
Retargeting
Customer Service
Post Purchase Experience
This module aims to teach you how to scale your store once you have all your technical aspects in place.
Ecom Empires Free Content
Nick Peroni does offer some free content, one of which being an intro course. Here, you will get a brief overview of the fundamentals to an eCommerce and dropshipping business.
Nick does advertise products, and routinely recommends his Dropship 2.0 course throughout.
Nonetheless, its free and you can sign up if interested.
Topics covered include:
Introduction to Nick
Introduction to eCommerce
eCommerce Foundations
Introductions to Shopify
Introduction to Dropshipping
Optimizing Sales
Introduction to Facebook Ads
Introduction To Google Ads
Some Useful Resources
Ecom Empires Coaching
Nick Peroni also offers a coaching product titled 'Ecom Empires Coaching'. Here he has partnered with Justin Woll of BeyondSixFigures.
You need to apply for coaching via Facebook messenger, and there is no guarantee you will get a place.
The coaching package provides 6 Months Of Direct Coaching but as to what you actually get and how much access and response during this time is unclear.
One thing for sure though is that Justin Woll's coaching programs typically do not come cheap. I would assume the same for Nick as you are essentially hiring their time.
Final Verdict
Ecom Empires aspires to be one of the world's leading communities for eCommerce education and networking.
While Nick Peroni does appear to be an excellent public speaker, a useful resource to follow on YouTube and someone with clear experience in the industry, whether or not the Dropship 2.0 course is the best one out there is up for debate.
Firstly, the course is only six modules long. While the sales page does state that each module is quite long in length, I have my reservations as to whether this has all the content you are going to need.
Sure, you can set up an eCommerce store, run Facebook Ads and succeed, however, in my opinion learning about numerous marketing strategies is a sensible approach.
What if Facebook upped their prices or changed their algorithm?
What about Google Ads, Instagram Ads, Sales Funnels and Email Marketing? These are in many ways essential to any online business that wants to succeed, long term.
Beyond this, the valuations of each module are interesting. Building your store comes in at a "Real World Value of $1497". Now, for someone who has used and built numerous stores on the Shopify platform, I am not sure this module warrants this fee.
Shopify, is one of the easiest platforms to use for beginners, its user friendly, quick to setup and comes with a wealth of free training resources to help you get started. It literally tells you what to do step by step from the main interface. Plus you can get on a Free Trial for 14 Days to test the platform and see how it works; all without needing to enter your credit card information.
So, I would like to suggest an alternative.
eCom Elites by Franklin Hatchett ($197) is available for half the price. It also has over 10 modules and 200 videos all about building a profitable, online business.
You cover several online marketing strategies, and cover online business from multiple angles. These are skills you can apply to any online business you ever pursue; not just dropshipping.
My review explains exactly why I speak so highly of it. It breaks down all of the modules, whats included and what you can expect if you sign up. So, I suggest you at least take a look if you plan on getting on a course.
Ultimately, the choice is yours but I know what I would do in your position.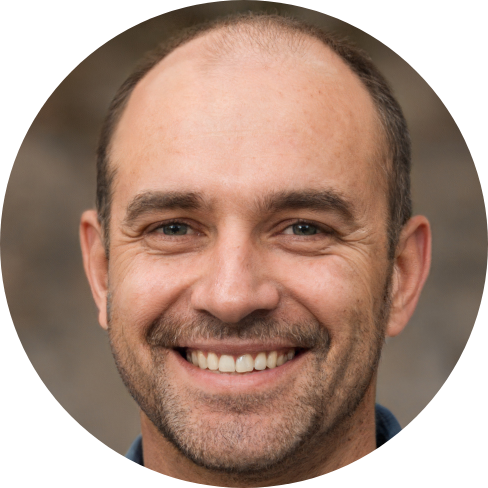 Hey, I'm Jeremy; a seasoned entrepreneur that has been earning his full time income online since 2005. My online business portfolio includes eCommerce stores and affiliate marketing niche sites. I also make money through Blockchain and Crypto. I created Unrivaled Review to share my knowledge, experience and recommendations for anyone looking to pursue such ventures.