If you have arrived here then chances are that you are considering about buying the eCom Freedom Shopify Dropship Masterclass course by Nick Biedermann.
Perhaps you have seen his Instagram Advert, or you may have even landed on his YouTube page. Either way, you've found his course and are looking for a review.
So what does the eCom Freedom Shopify Dropship Masterclass offer and is it a good fit for you? The claims are bold, he claims that in this Dropshipping course you will learn everything that you need to know to profitably start, run and grow your business. Big statements for a course that is only four modules.
The course is available on its own for $116, or you can get "mentorship" included for $236. Mentorship? This is email support and "up to" 2 calls per week for 5 months. I don't know about you but I don't quite think mentorship is the right word here. According to Wikipedia, Mentoring involves communication and is relationship based. I don't quite see how this would be building any form of relationship.
Nonetheless this is an optional extra. The course is taught via the Teachables platform which is common for these kind of dropshipping and Shopify courses.
Who is Nick Biedermann
I first come across Nick on Instagram through a sponsored post. Ever since then he has been filling up my feed with his ads. Its your classic sales pitch "in just one year I've gone from broke to $$$$ etc".
He's your typical and classic Shopify/dropshipping guru who likes to sell you on the dream; the fast sports car, the dream house etc. Visiting his Instagram page you get more of the same. The funny thing is all the pictures of his car and house look to be taken on the same day. He has only 25 posts on Instagram too so he clearly hasn't be on the platform for long (under this handle anyway).
His Instagram BIO mentions that he is 21 Years Old, but despite his young age hasn't stopped him from supposedly building "multiple eCom websites" that have earned over $550,000 in a yar and a half. Huge claims for someone not providing any real proof of success. I guess we'll have to just 'trust him' on this one.
He mostly focuses his time and effort on Instagram. Despite having a YouTube channel he only has 4 videos and 2000 subscribers.
eCom Freedom Review
The Shopify Dropshipping Masterclass course is a four module course with a total of 24 videos. The course is very short in length and videos average between 2-5 minutes. Sure there are some longer videos in there but this is the exception rather than the norm.
On a very high level overview here is what is included:
Full Store Setup & Walkthrough
Product Research
Pricing Products
Running Facebook Ads
Let's now take a closer look at the modules and the lessons included:
Introduction
Technically not a module but is part of the course curriculum so will give it a brief mention. Its just a 40 second overview of whats coming up in the course.
Module 1: Product Research
Just a three videos totaling 25 minutes in the first real module of the course and its all around Product Research.
You are taught how to conduct some product research using the typical methods like browsing AliExpress and using Facebook. You then get taught how to find reliable suppliers on AliExpress (literally just those with a good sellers rating). Finally there is a lesson on finding untapped winning products. All in all there is nothing out of the ordinary here and there's a lot more product research content in other dropshipping courses available.
Module 2: Shopify
Module 2 is all about building your store with the Shopify eCom platform. Considering that Shopify is a very easy to use platform that is very intuitive even for beginners, I was expecting a little more from this module.
Instead, you are given an overview of what Shopify is and how it utilizes themes. Then you learn how to create a logo, add products, install some "essential" Shopify apps, how to set up your domain and then setting shipping rates.
Again there appears to be a lot omitted in this section compared to other dropshipping courses and you'll actually find better tutorials for free on YouTube.
Module 3: Facebook Ads
There are two modules included in this course specifically on Facebook Ads. Interestingly, the first is titled: "Facebook Ads V2 – New Strategy" so straight away it looks like the second module is now redundant.
Anyway there are a total of 11 Facebook Ad videos in both of these modules (which pales in comparison to the 50+ you get with eCom Elites).
In the "New Strategy", you learn how to test products "thoroughly" and how to monitor their performance. You also then learn how to scale ads using this new and "improved" method.
The original module is more your basic and generic Facebook Ads training. You start by learning what they are (I'm sure you already know this), but then turn to audience targeting, creating a custom audience, creating your first ad and a scaling method.
I must say I was hugely disappointed with the Facebook Ad modules (which appear to be the central modules of the course). They are just high level overviews without any real substance. Considering that Facebook put out a lot of free materials, tutorials and instructions, I'm not quite sure why you wouldn't follow those instead?
With a Facebook Training module I would have liked to see more strategies, methods and other actionable tips like you get in other courses.
Module 4: Instagram Influencers
The final module is another Social Media Marketing Strategy – Instagram Infleuncers. This time its under 10 minutes (8 minutes total in length).
There are three videos about why you should use them, how to pick them and how to get sales with Influencers.
Final Words and Verdict
While this is not one of the most expensive courses on the market, it is one of the most minimal! Sure, its only $116 but I can clearly see why!
Sometimes going for a cheaper course will actually save you money and work out for the better, but in this instance it couldn't be further from the truth.
Nick Biedermann appears to be the new kid on the block promoting just another Shopify and Dropshipping course without any real substance or content.
I couldn't possibly recommend a short 4 module course if you want to succeed with dropshipping. There is just so much not covered that you could benefit from for just $100 more.
Here's what I strongly recommend you do.
Take a look at eCom Elites, either the standard or Ultimate Version. It's only $197 or $297 depending on the one you opt for and you get over 175+ HD over the shoulder training videos. Its well over 10 hours in length which makes the eCom Freedom Shopify Dropship Masterclass course look far inferior side by side.
Plus the instructor is someone who actually knows what he is doing, has real proof of student success and his own personal experience dropshipping and scaling stores.
I have a review on Ecom Elites which you can take a look at for more info. I take you inside the course (as I am a fellow member and student) so you can see precisely what is included. It's considerably better for a marginal increase in cost.
The truth is if you get Nick's course then you are going to need to invest in another course in the future. So why not do yourself a favor and click here to see my review of eCom Elites.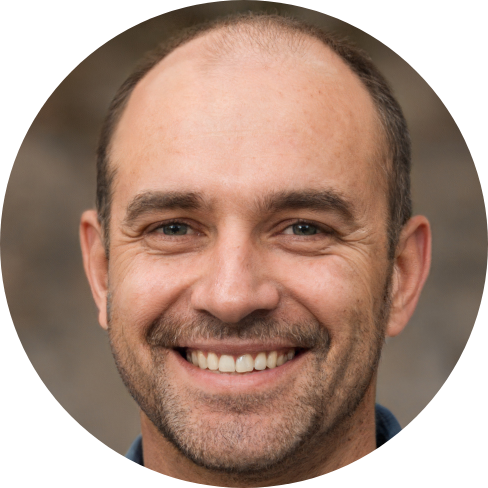 Hey, I'm Jeremy; a seasoned entrepreneur that has been earning his full time income online since 2005. My online business portfolio includes eCommerce stores and affiliate marketing niche sites. I also make money through Blockchain and Crypto. I created Unrivaled Review to share my knowledge, experience and recommendations for anyone looking to pursue such ventures.