Young dropshipper and YouTuber Hunter Cesare has released his own eCommerce course. Its very originally titled: Ecom Hunter's Drop Shipping Master Course. This review today will be taking a look at the content and whether or not it warrants the asking price. I'll be breaking down the content and proving you with a verdict at the end.
The course equips you with a step by step guide to setting up a store with Shopify. It claims however, to teach you with all the information you need to run a 6 figure dropshipping store. The content specifically covers store setup, store optimization, social media marketing and email marketing.
The course is available at two different price points. You can sign up with a one off payment of $197 or alternatively, split this into two payments of $149. So its going to cost you 50% more if you go with the two-payment option. Not ideal.
Who is Hunter Cesare
Hunter Cesare is a young 21 year old online dropshipper from San Diego in the United States. He has that all too familiar story. He supposedly dropped out of college when he started to make a full-time income online.
Hunter is best known and familiar through the YouTube platform. His channel is growing, yet it is still relatively small with just shy of 4,000 subscribers at time of writing.
His videos typically cover general eCommerce strategies, marketing recommendations and other tips and tricks on the dropshipping model and process.
His last upload was 3 months ago so it appears that he is less active today then in months prior. With around 50 videos on his channel he is also not as active as the likes of others. Perhaps this is because he is working on his stores and mentoring others. We'll that's what his Upwork BIO would like us to believe and I guess we'd hope so anyway.
Outside of YouTube there is relatively little information available about him online. Other than his Upwork profile which I alluded to above. This is essentially a freelance network that enables you to hire a freelancer from a certain specialism.
Hunter charges $100 per hour for his time, and claims to be an expert on Facebook Marketing and Shopify.
Ecom Hunter Drop Shipping Master Course Review
The course is hosted on Teachables where you will sign up and access the course content if you did decide to sign up. Its a great platform that enables you to stream the content at your own pace and on a number of devices.
There are a total of 11 modules and 36 videos, so its not the most comprehensive course on the market in terms of the depth and coverage of content.
Here are the modules and whats included in each:
Module #1: Getting Started
The Opening module of the course aims to get you set up with your store. There's just four videos here which are actually quite short (this module is around 12 minutes in length in total.
The videos cover how to: sign up on the Shopify platform, navigate/ understand the Shopify interface, set up your shipping settings and select a Payment Processor (Stripe/PayPal etc).
Module #2: Preparations
Next up are a number of videos on how to continue the store setup process, this time by adding new products that you are taught to find.
The first video covers how to research for products and what to look for when selecting those to list in your store.
You then learn how to import products, title them and write product descriptions to ensure there is a demand for them from your store visitors.
There is a video on why your store logo is so important and how to get one created.
Finally the last video covers a strategy on how to acquire products on AliExpress for cheaper; which is the product sourcing marketplace of choice here for this course.
Module #3: Store Design
The third module is all about building your store on the Shopify platform. You are provided with a Store Design Walk-through, which takes you through all the mandatory pages and even the checkout page which is obviously one of the most important on your store.
A further video covers some of the trust factors you need to ensure are evident on your store so that people commit and purchase from you.
You then learn how to set up a contact form, track your emails automatically and the importance of customer service and why this can actually help you boost your sales.
This is all relatively basic stuff and I thought that Hunter actually missed a trick by recommending to use on of the limited free themes and install separate applications to overcome those functionality gaps. These have a monthly recurring cost and you can overcome this by getting a premium theme that has all those applications included as standard.
Module #4: Advertising General Info
This module provides you with some recommendations of things to do before you start advertising and driving traffic to your store.
You begin by learning how to setup and install the Facebook Pixel on your store so you can track conversions and informative collect data.
There's also a video on the Facebook Ad guidelines so you ensure that you do not break any of the policies, get maximum exposure for your ads etc.
Hunter also shows you his Ad Manager account in one of the videos so you can get a glimpse at what it all looks like when its all setup.
Further videos cover: the importance of re-targeting, creating your first, finding your audience, using lookalike audiences, using manual bidding and conversion type ads.
There's also an Advertisement Creation checklist that you can download to use as you go.
Module #5-8: Advertising Strategy Modules
The next three modules cover three separate advertising strategies that you can implement via Facebook Ads.
Strategy 1: $5 Ad
The first strategy looks at what it takes to create a $5 costing winning ad. There are three videos here that cover what this ad will need to have – like effective sales copy and the type of offer you choose to promote.
Strategy 2: Optimizing Your Ad Campaign
2 videos in the next strategy that cover optimizing your ad campaign.
You learn how to refine your offer and ensure that people browsing Facebook are lured in and become interested in buying from you. The second video looks at optimizing your ad once it is live.
Strategy 3: Manual Bidding
Just the one video here and its all about Manual Bidding. You learn when you should opt for manual bidding and when it is more effective and profitable than the other option – automatic bidding.
Module #8: Advertising Strategy
This module comprises of one video. It's discussing how the overall ad strategy will look once live and the 3 recommendations are set up and in play. It shows you how you would scale an ad from $25 to $1k each day.
This is not a case study as such – you will not be seeing a campaign that has actually done this. Instead its all theory.
Module #9: Optimizing Your Sales Funnel
This is supposedly an Email Marketing module but its under 15 minutes in length and there are only a total of 4 videos. Now Email Marketing is very effective but its quite complex to set up so it would have been good to have had some extra training here.
Nonetheless, you get an introduction to what Email Marketing is and why it can be so effective for an eCommerce store (like persuading your visitors to come back and purchase).
There's a video on how using upsells can boost your AOV (average order value) which is basically where a customer buys more from you.
The final videos cover how to use dynamic re-targeting advertisements and set them up from scratch. You can also see what a high-converting ad set looks like when live.
Module #10: Fulfilling Orders
The penultimate module shows you how you can fulfill orders when you start getting them on your store.
The first video covers how to fulfill orders manually yourself (like using the Oberlo app). The second and last video mentions how you can hire a VA to process these orders for you. However, this video is only 5 minutes long so you'll have to research a lot more into this before you decide to go ahead.
Module #11: High Converting Advertisement Campaigns
In the final module you get to see Hunter's own advertising campaigns and their respective performance.
There are three videos here that cover the free + shipping method, using low ticket manual bidding and giveaway campaign sales tactics.
Final Words and Verdict
Ecom Hunter's Drop Shipping Master Course is a relatively basic and high level overview of setting up an eCommerce store with Shopify, running some Facebook Ads and then establishing a simple Email Marketing Sequence. There's not much more covered than that.
Out of the 11 modules included – four cover Store setup and minor optimization strategies like Order Fulfillment and the remaining 7 cover Facebook Ads (with only one being a basic intro to Email Marketing).
While it is good to see that the course is not overly expensive, its actually a fair reflection of the content. In some ways, it may even be slightly overpriced.
The truth is, there are a lot of comprehensive dropshipping courses available online. There's no need to settle for one that is thin in content, strategies and methods.
Take eCom Elites ($197) as an example (which is my preferred and recommended course for beginners and intermediates alike). It has over 175 video training courses (with more being added weekly) and covers just about everything you will ever need to build, grow and scale a profitable online eCommerce store and business. There's content not just on Store Setup and advanced Store Optimization strategies, but 50+ videos on Facebook Ads along with Instagram Infleuncers, Google Ads, Sales Funnels, Search Engine Optimization, Chatbots etc.
Plus you are getting access to a private Mastermind group and community of over 5000 students who you can discuss strategies with, learn from and develop your understanding of the dropshipping business model.
Having signed up myself, I decided to document my experiences and thoughts in an in-depth review. Here you can see what you get if you opt for eCom Elites and you'll even see inside the members area and dashboard (see screenshots of what it looks like when your inside).
So if you're serious about succeeding with dropshipping and eCommerce; take a look at my review (or the course directly), and see for yourself why its a far more sensible and suitable investment.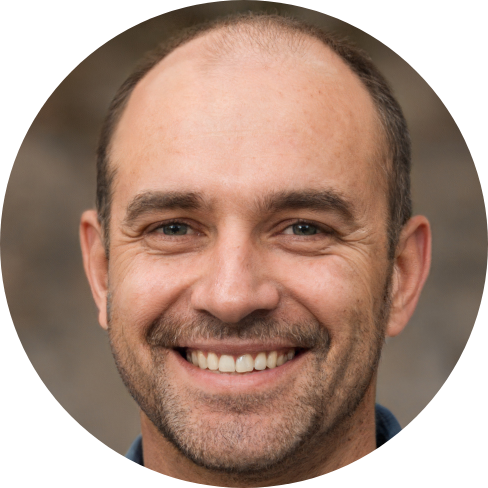 Hey, I'm Jeremy; a seasoned entrepreneur that has been earning his full time income online since 2005. My online business portfolio includes eCommerce stores and affiliate marketing niche sites. I also make money through Blockchain and Crypto. I created Unrivaled Review to share my knowledge, experience and recommendations for anyone looking to pursue such ventures.