Cameron Wallace has released his own eCommerce course titled 'Ecom Jumpstart'. This review here today will be taking a look at the course, the content and whether or not it is worth the $297 asking price. At the end, I'll be providing you with my verdict on the course and if it is something you should invest in.
eCom Jumpstart aims to be an eCommerce training program that teaches you the strategies required to build and scale a store to $30,000 per month. This is what Cameron claims to be making, and the training is devised to help you replicate this success. You'll be operating via the dropshipping business model; whereby you identify and acquire customers through Social Media Marketing channels.
The course is promoted pretty heavily through Instagram at present (October 2019) so you may have seen one of Cameron's promoted posts there. Alternatively, Cameron is active on YouTube and promotes his course through his channel and the videos that he produces. Either way, you've discovered the course and want to know a bit more about it. So without further ado, lets get started.
About Cameron Wallace
Cameron Wallace is a young, 18 year old Entrepreneur from the United States. He is most known for his YouTube Channel "CAMEEZY", whereby he produces content all around the dropshipping business model including strategies, recommendations and software recommendations (including Shopify).
Cameron's channel is pretty active, where he is posting multiple videos per week. As such, he has been able to acquire over 7k subscribers who are routinely served content. Topics and titles are clickbait in nature, and you will routinely find revenue numbers included in his video titles. While he does show dashboards and screenshots from time to time consider that this is revenue and its impossible to know his takeaway profit. You can expect this to be 30% (at the higher end) and below.
He has also built an audience on Instagram (over 16k followers), via his account with the handle @caameezy. Content here is predominantly focused on his lifestyle and what his income has enabled him to do, giving him time to pursue his interests.
Beyond Social Media, there is little to be found out about Cameron online. Perhaps he does have a website, presence on other platforms but this is not easily found or accessible.
eCom Jumpstart Review
The eCom Jumpstart course consists of 40 videos split into 11 separate modules. Each module covers a particular subject and topic which we will take a look at more closely below.
The course is hosted on Teachables, which is the platform you will also use to make payment for the course and access the content.
Course Curriculum
The course begins with a one video module called Ecom Jumpstart Introduction. Here you get an overview of the course and what you can expect.
Module two is the Business Model Explained and Why it Works. Here you are learning about eCommerce and dropshipping in particular. You'll also be able to access a video on the most important tools that you'll be using daily, like Shopify (the eCommerce platform).
Next, you learn how to Create a Store by Step. There are 7 videos here that cover building a store from scratch on the Shopify platform and setting it all up. You learn how to set up the back-end of the store, how to pick a domain, buying a domain and discovering your competition. It seems that there is little mention on store optimization strategies here and other important content on product page setup, store settings, payment providers etc.
Module four covers Product Research Methods. Two videos here which provide you with three product research methods you can use on the Facebook Platform. There is then a video on what you should do once you find your winning product although there is little mention on what qualifies a product.
Before you know it, you are introduced to Marketing. Module five covers Instagram Influencers. Videos here look at how you can find influencers, how to get responses from influencers, negotiation, building relationships and scaling with Infleuncers.
There is then a three video module on Free Customer Acquisition. Cameron covers free traffic and how you can generate sales through these free channels.
The next two modules are closely related. The Facebook ads Blueprint (3 videos) is followed by the Facebook Ads Motivation (1 video). Here you look at a beginner Facebook Ad strategy, when to kill or keep an ad-set and then how to scale. You'll also see a video which aims to help motivate you on spending money to make money with ads.
You may have seen Cameron's YouTube series on the $0-$10,000 Shopify Challenge Series. Module 9 includes this kind of content and you'll get three videos here covering this challenge. Store/Product Reveal, Marketing Plan, and Acquiring Sales are the topics covered here.
Afterwards, you see the $0-$10,000 Shopify Challenge in action with Instagram Influencers in the next module. This Looks at the process and how a store is built, apps are installed, the product is marketed and then how orders are fulfilled.
The Final module looks at Automation. There are three videos here which teach you how to hire a VA, implement systems for them and then why you should trade your money for time.
Bonuses
The bonuses provided with the course include some downloadable cheat sheets, including:
Facebook Ads Blueprint
When to Kill your Adset
Launching a New Product w/LAA CBO's
Launching A Product w/Interest CBO's
You'll also get access to a Customer Service Job listing Template (for automation), recommendations for store themes along with an access key to join the private mentorship group.
Final Verdict
The eCom Jumpstart Course by Cameron Wallace aims to provide you with the actionable training that you need to build a store and scale it all the way to $30,000 per month. While that should always be the goal, as to whether you are actually going to achieve that through applying the content is questionable.
The "#1 eCommerce Training Program" appears to be a bold statement, particularly when you consider the length of the course and limited number of videos included. The Facebook Ads "Blueprint" is just three videos which hardly sounds like a complete plan/model.
Overall, the course seems rather limited and hurried together. Perhaps Cameron is planning on upgrading it at some time; but then again there is no reference of this so this seems rather unlikely.
When you compare it to other courses at a similar price point, you soon realize how limited it appears to be.
Take eCom Elites by Franklin Hatchett as an example ($197). It has over 200 videos and 10 hours of content (and it continues to be updated and added to all the time). The Facebook Ads module is 50 videos alone, plus you'll be getting access to training on dozens of other marketing strategies. Instagram, Email Marketing, Sales Funnels, Search Engine Optimization, Chatbot Marketing are just some of those that are covered.
My in-depth eCom Elites review discusses the course in a lot more detail, and you'll see why I speak so highly and am a strong advocate of it.
If you're in the market for an eCommerce course, then I would thoroughly suggest you take a look at the suggested alternative and read my review. Being a member, and student I'll show you inside the members area, the content you can expect and even show you my experiences of applying the content.
Sure, an 18 year old can find success in eCommerce, but are they likely to have the business acumen and experience that you would want to look for in an 'expert'. Unlikely.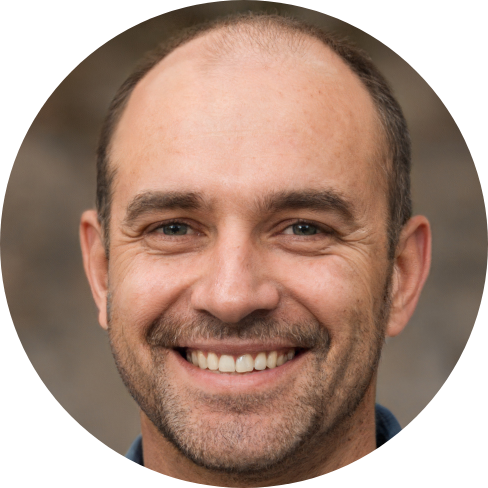 Hey, I'm Jeremy; a seasoned entrepreneur that has been earning his full time income online since 2005. My online business portfolio includes eCommerce stores and affiliate marketing niche sites. I also make money through Blockchain and Crypto. I created Unrivaled Review to share my knowledge, experience and recommendations for anyone looking to pursue such ventures.