Are you looking for an eCom King Review? Well you've come to the right place.
Kamil Sattar, otherwise known as "The Ecom King" has exploded on YouTube; becoming a key channel in the dropshipping space.
With over 100,000 subscribers you will likely want to know who he is and whether or not to sign up to his mentoring and training.
Today, we will be taking a closer look at this young British entrepreneur, pulling together all the information you need in one place.
So without further ago lets get started.
Who Is The eCom King?
Mohammed Kamil Sattar is the "Ecom King". This is his brand name, and one that he uses for his YouTube channel and to offer his products and services online.
He is perhaps most notable for his YouTube channel 'c/THEECOMKING/', which he started back in 2018. He uses the YouTube platform to upload and share content all around the eCommerce and dropshipping business model.
Videos are a combination of interviews, how-to's, recommendations and Q&A's.
You'll also find Kamil's personal opinions and predictions on the eCommerce industry, along with predictions on where it is going and how to succeed with this opportunity.
Kamil also runs a number of his own dropshipping stores, and has since turned to mentoring and consulting others on how to do the same.
Is The eCom King Legit?
Whether or not you classify the "Ecom King" as legit depends entirely on your understanding and definition of the term.
However, if we take the definition of the term "legit" to be honest, genuine and conforming to the rules (and legal); Kamil does appear to align with these.
As far as I can tell, he does appear to be a genuine content producer. Whether or not you will get value in his mentorship, consulting or training will of course range on a case by case basis.
It also depends on what you are looking for, along with a number of other external factors that are likely out of your control (the economy, competition etc.).
What Does The Ecom King Offer?
Kamil Sattar provides a range of different offerings, depending on where you go and what you are specifically looking for.
Free Content
Kamil's YouTube Channel is the source of his free content, that anyone can access as and when they wish.
Perhaps his most useful video is his 'Free Q4 Shopify Dropshipping Course', which he features on his channel.
Its four hours in length, and strives to cover the process of building and running a dropshipping store from scratch.
It covers the key concepts such as the tools to use, tips to research for products and ways to then advertise them.
Consultations
Kamil Sattar also offers consultations that are available over at his website.
Consultations typically involve conversations specifically about your current store, whether this be in seeking advice on strategy or answering some of the questions or issues you may be having.
Consultation prices vary depending on context, how long you want the sessions to last and where you reside in the world. To get a quote you need to contact Kamil via the form on his site.
Mentorship
Kamil also offers a mentorship service, which has a longer term focus and is primarily aimed at beginners and those yet to get started.
Mentorship typically entails a more communicative and tailored approach, where calls will be set up on a recurring schedule.
The level of attention, support and advice will be subject to the mentorship terms; which are likely to change and vary on a person to person basis.
You'll need to fill out an application form and discuss your options with Kamil if you did want to proceed with mentoring.
It is during this discussion that you will be presented with a price. Whether or not this is going to be affordable or within your budget is only going to be known thereafter.
Final Verdict
Kamil Sattar produces a lot of free content over on his YouTube channel, the Ecom King.
That is definitely the first place to go to get a flavor of his style, while also getting a better understanding of the eCommerce and dropshipping business model in general.
As to whether a consultation or more structured mentorship is going to be ideal for you will depend on several factors, including but not limited to:
Your current knowledge,
Your experience,
Your budget and how much money you have to spend,
You preferences and style of working.
Consultations and mentorship may work for some; but they are certainly not the only option.
For me, I much prefer a comprehensive and well structured course. One where I get access to all the information I need right away.
A course that I can reference, go back over, and learn the process steps all by myself (instead of relying on someone else, tapping into their knowledge and their schedule).
That's why I decided to sign up to eCom elites by Franklin Hatchett.
In fact, I was so impressed with it that I wrote an in-depth review of the course -> eCom Elites Review.
For me, a course makes much more sense. Especially one that is fairly priced, contains over 200 videos and provides you with all the content you will need to build, manage and grow an eCommerce business. Or any other online business for that matter.
So, I suggest you take a look. Its worth the extra 5 minutes at the very least. Then you'll be in a much better position, to make an informed choice.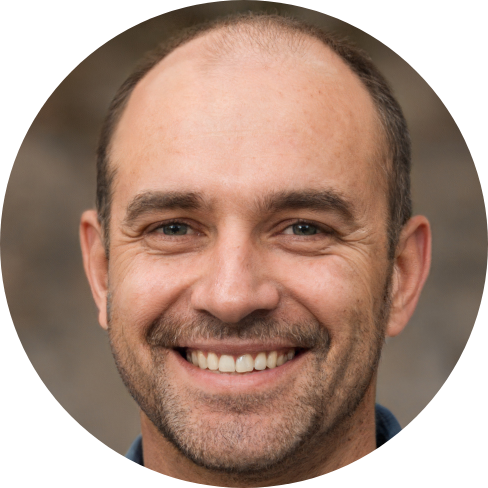 Hey, I'm Jeremy; a seasoned entrepreneur that has been earning his full time income online since 2005. My online business portfolio includes eCommerce stores and affiliate marketing niche sites. I also make money through Blockchain and Crypto. I created Unrivaled Review to share my knowledge, experience and recommendations for anyone looking to pursue such ventures.