Have you come across the Shopify course by Rick Hayes and are now looking for some further information before you sign up? If so this eCom Lifestyle Review is going to help you make an informed descision as to whether it is worth signing up.
I bit the bullet and invested in this dropshipping course. In this review i'd like to discuss the content, document my thoughts and give you my recommendation as to whether you should sign up.
Its not cheap – at $497 its definitely not the most affordable of all the courses out there. But is it worth the price? It claims to give you over $5,998 in content and bonuses so should be worth it right? Lets take a look and find out!
Who is Ricky Hayes?
Ricky Hayes is a YouTuber with just over 6000 subscribers. He creates content on dropshipping and the wider online eCommerce model in general and you'll see videos on Facebook marketing, Shopify Optimization, Product Research, and brand building strategies if you decide to subscribe.
You can find typical videos and content like "How I Made $xxxx" and "Step By Step To…" which appear to be the most common nowadays.
Ricky likes to run live streams so you may even see him in your feed sometime soon.
Ecom Lifestyle University is his premium course in which he aims to provide you with a blueprint and all in one step by step guide. I get why he has called it "University" but lets be honest this is an online eCom course – they'll be no grand qualifications obtained here.
eCom Lifestyle University Review
The eCom Lifestyle dropshipping course spans 6 modules split into 6 weeks and at time of writing there are a total of 55 Videos. If you have read any of my other reviews on dropshipping courses you will notice that this is on the lower side compared to other content packed and rich courses (like the 170+ and growing in eCom Elites)
Module 1: Welcome Intro
The first module is your basic intro which aims to show you what you will be learning in the course. Ricky also mentions what it takes to succeed with dropshipping and the required mindset for it to work out for you (like the willingness to invest in Ads as one example).
This is a high level overview module that doesn't provide any reak actionable takeaways. They add to the 55 total but its not true content of the course in the sense.
Module 2: Building Your Shopify Store
The next module in the course is all about building your store on the Shopify platform. A very intuitive and beginner friendly platform, the content in this module was largely underwhelming. It just talks through the basics and doesn't really provide any extra information on how to make your store convert better or standout.
There is a video on how to write product decriptions better but this is unlikely to make a major difference to your conversions.
Module 3: A-Z Product Research Academy
The purpose behind this module is all about how you can reaearch for products more effectively.
This is about finding hot trending and in demand products that will make sales easier to come by.
Again, I was largely dissapointed with whag appears to be commonly known and used tactics (that are often discussed on YouTube for free).
Videos like how to use Facebook to identify ads of products being sold and using the Shopify Best Sellers Interface. Its basic stuff and I was hoping for more.
Module 4: Building a Business Brand
Like any long term business and strategy – your brand plays a key role in its success and growth. Ricky aims to discuss the importance here and gives a few examples of how you can do it.
Thiss is apparently where the majority of Shopify Owners and dropshipping businesses go wrong but unless you are a Nike or a Walmart, its going to take years of marketing and ad investment to get your name out. Sure it is important but there was nothing here that is going to teach you how to truly build a brand overnight. It takes time and patience and the strategies Ricky provides are your common "build your social media pages" type. Its just a an overview of the bacic concepts if brand creation and growing it organically.
Module 5: Facebook Advertising
The Facebook Ad Academy aims to provide you with the knowledge to go from 0-5 figures. I cant quite make out where he got those numbers from, because its rather generic and more of a high level overview of what Facebook ads are, how they work and how to set up Facebook campaigns. The difficulty is in building campaigns with mutliple productsand adsets, finding the winning ad sets, knowing when and how to scale etc but this is all omitted.
Instead the videos teach the basics on audience research, testing products, what scaling is, retargetind the classic topics like installing your Facebook Pixel on your Shopify store.
Module 6: Managing a Team
The final module and week of the course is all about managing a team, outsourcing your processes and getting a Virtual assistant to automate some of the tedious tasks.
This is very useful but yet again I would have liked to have seen more on the different platforms available to hire VAs, Negotiating a better price, what tasks shouldn't be outsourced etc.
Bonus: Google Marketing
Since the initial release of the course, Ricky Hayes has added a new bonus module that centres around Google Marketing. Specifically, Google Ads are discussed and it teaches you how to run ads for buying related keywords and getting likely to cingert traffic.
While this is a good marketing strategy and angle for eCom, Google Marketing is covered in length and in depth on YouTube so you can get this content for free instead.
Bonus: ManyChat
A scondary bonus that comes with this course is in using ManyChat; an application that enables you to converse with your customers on your store through insant messaging to answer questions and queires and to increase sales.
This is a short bonus but it does offer some advice on how to set it up.
Final Words and Verdict
Ecom Lifestyle Academy is a short course consisting of only 55 videos. While it does give you some good basic information on eCommerce and dropshipping, it is unlikely that you are going to make 7 figures quickly using only the content included in this course. There's a lot of exaggerated claims on the Sales Page which are going to be difficult to achieve if you are a beginner to dropshipping and eCommerce.
Considering the price of $497, it appears that there are considerablely better courses available for half the price. Courses that have more value and provide a lot more useful actionable and unique content. One of which is eCom Elites (costing $197-$297) which comes with more than 175 videos in eCommerce, Dropshipping and online business creation, management and growth.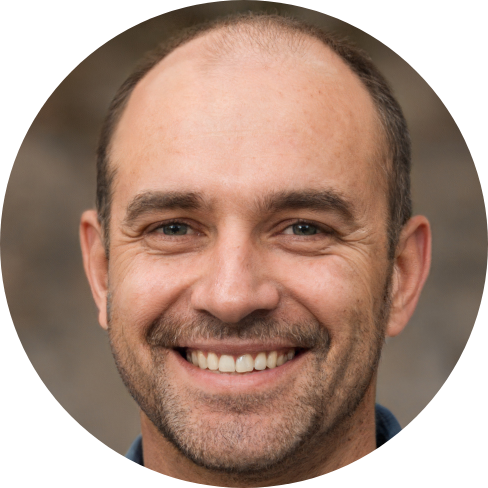 Hey, I'm Jeremy; a seasoned entrepreneur that has been earning his full time income online since 2005. My online business portfolio includes eCommerce stores and affiliate marketing niche sites. I also make money through Blockchain and Crypto. I created Unrivaled Review to share my knowledge, experience and recommendations for anyone looking to pursue such ventures.