eCom Master Class is a new dropshipping course by Baird Strudwick that claims to provide you with the complete blueprint to build a successful online eCommerce business from the comfort of your own home. The Sales Page provides a lot of bold statements, selling you on the dream that you can sell products make money even while you sleep. If you wanted to know whether or not to sign up to this course, this eCom Master Class Review will help you decide.
While I can understand Baird's enthusiasm, its important to consider that selling products via dropshipping carries risk, and there's absolutely no guarantees you'll succeed (even with the right strategies and processes in place. Just like any business model, there will be risk but this is what in-effect creates the reward. You'll need to treat your store like any business. It will require work, investment and planning.
The Sales Page is predominately filled with revenue screenshots; remember, this is not all profit and you can expect at least 50% to be swallowed up in cost.
If you are short of time, you can always jump straight to the verdict. Otherwise be sure to read on to learn about Baird and the content of the course.
Who is Baird Strudwick?
Baird is a young 21 year old YouTube and Instagram content creator and entrepreneur. According to one of his videos, he dropped out after college after 3 days to pursue eCommerce.
Baird has a couple of YouTube channels where he posts videos not only on drop shipping but on a variety of subjects including but not limited to trampolining, basketball, backflips etc. One is more of his personal channel whereas the other (Baird Business) is more eCommerce content related.
He's is also active on Instagram where he posts videos of his personal life.
He currently has 34,277 subscribers.
eCom Master Class Review
The Course is sold via his own website, bairdstrudwick.com, but the course is hosted on Teachables. This is a positive aspect of the course because you are guaranteed support, good quality videos and an intuitive learning experience.
eCom Master Class consists of 7 modules (76 lessons) so it definitely is not the shortest course out there on the market.
You start with the basics and fundamentals like the initial research process and building your store and run through the various marketing strategies. Finally, you finish up with some recommendations around establishing a long term business.
Module 1: The Fundamentals
The first opening module runs you through how dropshipping works, how to decide between a General or Niche store, how to discover and decide on your brand name and purchasing a domain.
You then move onto building your store using the Shopify platform; including how to create a logo, price products, import products, write a good product title/description and install some recommended apps.
Finally you learn how to set up a Facebook/Instagram account and install the Facebook Pixel.
It's all pretty basic stuff and is quick and to the point; there's no mention of store optimization strategies or how you can install a high converting theme to take away the recurring app fees and increase sales on your store.
Module 2: Product Research
The next module turns to how you can find winning products from reliable sellers, primarily via AliExpress (online marketplace).
You learn 9 strategies on how to validate and verify if a product is going to be successful which is pretty much just conducting some research on other platforms and seeing what your competitors are selling (and what they are not).
Module 3: Facebook Ads
This module comprises of 16 videos and lessons on using paid Facebook Ads to drive traffic and customers to your store.
It begins with an intro to what they are and how they work, how to leverage your Pixel data and what your Facebook Marketing objective (which is pretty self explanatory – to make more sales through your ads).
You then turn to building a campaign and how to do it. Baird shares how he personally tests products and a strategy that you can use to keep your ad spend low while you test (CBO Strategy).
You then learn how to retarget, create lookalike audiences, understand your data and how to scale.
While there is some good content here, it would have been better if there were more methods on how and when to cut ads and how to automate some of the processes to give you back more time.
Module 4: Instagram
The Instgram module is next and how you can use that Social Media platform to find customers.
You begin with a video on finding successful pages to advertise on before learning how to DM (send a direct message) to an Influencer Page and negotiate to get a better rate.
Next, there's a few short videos on how to automate and scale.
Finally you finish the Instagram module with a video on how to explain the benefits of your products and some setting changes you can use to change the look and feel of your brand page.
Module 5: Twitter Ads
A very short 3 lesson module on Twitter follows. Not quite sure why this is in here considering the lack of content and real depth. Seems a bit forced.
Anyway, there are three videos – one explaining what Twitter Ads are and how they work (pretty self-explanatory) and then how you can create them.
There's a strategy included on how to keep your budget lower and the types of audiences to go out after.
Module 6: Baird's Stores
The sixth module takes an interesting twist and shows you some of Baird's stores as a case study. Three videos discuss the achievements of some of his stores but interestingly there's a real lack of on-screen footage and a run-through of the data/analytics. I didn't quite see the $500,000 he claims to have made.
One of the videos shows you a one product store example and the next is how to market a one-product store with Instagram.
You see some results from an IG promotion Baird ran, but it makes me laugh how he boasts his $200 profit from this campaign (and how this is the best campaign results he can provide?) Sure, profit is profit, but when you compare this against his outlandish claims on the $500,000 he has made it doesn't quite add up. You would have to run an ad (with the same results) 2,500 times to make that $500,000.
There's a video on outsourcing, what to do if an IG Infleuncer does not post and maintaining sales once you get them.
Module 7: Things to Know
The penultimate module covers a variety of different topics and appears to be all thrown together under a 'Things to Know' module heading.
You start with a few technical lessons like learning how to fulfill an order (suing Oberlo – which is just a few clicks), how to override products, how to get a virtual business address and how to create ads with Twitter (which we have learned to do already in the Twitter module).
Then comes the fluff. The motivational content which really is not that helpful and appears to be filler content. Developing a winning mindset, using your strengths and thinking long term serve as separate lessons.
Finally there are some videos on hiring Virtual assists, creating a Shopify Logo and using PayPal.
Module 8: Advertising Blueprint
The final module is a three lesson and video one all around advertising.
You can see a winning ad broken down and then how to create a video and photo ad.
For a Blueprint, this appears to be pretty short and limited in terms of application.
Refund Policy
It's a pretty strict refund policy, you have to request a refund within 10 days and only qualify if you watch less than 15% of the course. This is 5 videos aka not even half way through the first module. If you did watch any more of the videos, which simply would mean clicking and loading them (not even necessarily watching) you'll forego your chance to ask for a refund.
So you need to make sure you're definitely sure about the course before you buy it – there are no exceptions.
Final Words and Verdict
The eCom Master Class is a relatively good course at a very affordable price. There is some good content here and Baird definitely covers some of the most important topics like traffic generation from Social Media Marketing.
However and for me, personally, I found that some of the lessons, and modules for that matter, were actually too short and skimmed over without going into enough depth. There's no mention or inclusion of training on some of the other most important topics like Sales Funnels, Search Engine Optimization (SEO), Email Marketing, Google Ads, Snapchat, Chatbots or Pinterest
These are very effective eCommerce and dropshipping strategies that can make a huge difference for your profits, long-term growth and automating processes. The Facebook mastermind group was also pretty lifeless with a lack of posts, sharing and discussion.
Given the same price, the $197 eCom Elites course is considerably better. It offers over 100 extra videos (on all those extra strategies I discussed above) and covers all the other modules (in much greater depth might I add). The Facebook Ad course alone has 50 videos as a prime example. The Ultimate Package ($297), even takes it a step further and provides a complete step by step sales funnel and google ads academy, along with a done for you 7 figure funnel and a couple of eBooks on the best products and niches. It depends if you want those extras or not.
Both packages ($197 or $297) provide you with access to the Facebook Private Mastermind group which is far more active than the eCom Master Class equivalent. At time of writing it has 5000 students and there are around 300 posts a month where students are discussing strategies and providing knowledge, advice and experience.
Instead of me discussing the many benefits of eCom Elites, take a look at my review to see for yourself.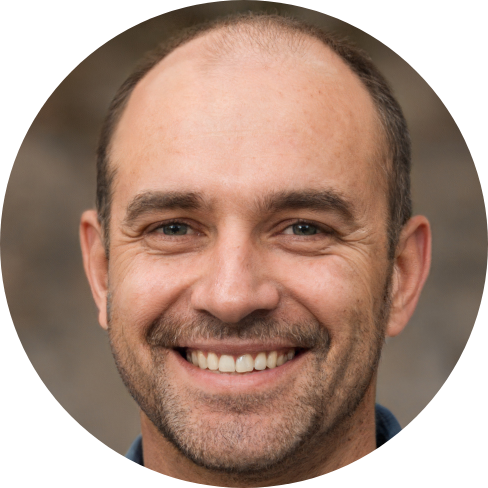 Hey, I'm Jeremy; a seasoned entrepreneur that has been earning his full time income online since 2005. My online business portfolio includes eCommerce stores and affiliate marketing niche sites. I also make money through Blockchain and Crypto. I created Unrivaled Review to share my knowledge, experience and recommendations for anyone looking to pursue such ventures.