Ecom Playbook Blueprint is a new online dropshipping course by Nazerati, who also goes by the name of Naz. It claims to be help individuals start and build a successful dropshipping business, while fast tracking your results at the same time. But is this training worth investing in for the $497 asking price? That'll be what we attempt to answer here today.
As the name suggests, the course attempts to offer a 'playbook' or set of processes that a student can follow to build their own successful dropshipping store, from scratch. According to the sale page this can be achieved in 60 days. Sounds great.
So, let us us now take a closer look at the creator of the course and the content in more depth. This will help us to come to a final verdict of whether this is the course to get on if you a serious about building a business with this model and opportunity.
So, without further ado – lets get started.
Who Is Nazerati?
Nazerati Khosravi, whom refers to herself as Naz, is an online entrepreneur and content producer from the United States.
She is relatively unknown and appears to have come out of nowhere, yet has a growing YouTube channel under the name 'NAZERATIk'. At time of writing she recently surpassed 8.1k subscribers.
Naz has been building her channel since 2019, since her introduction with a video all about how she makes $3k profit each day with dropshipping.
Reviewing her channel, her content is entirely focused on the eCommerce business model, specifically dropshipping. She uploads new videos every couple of weeks and content is focused on strategy, how to's and personal updates and milestones.
Outside of YouTube, there is relatively little information to be found about her online.
She is active on other social media channels such as Instagram. Here she describes herself as "That Ecom Girl". 14.5k followers are kept up to date with her lifestyle and large collection of selfies.
There is not much if any dropshipping content here. Although it must be said this platform is rather limited for this type/form of content.
Ecom Playbook Blueprint Course Review
The Ecom Playbook Blueprint is an online video course with training on dropshipping using the Shopify eCommerce platform.
There are 7 modules and just over 40 videos in total in the course; each covering a different aspect of the business.
Course Content
Let us know take a closer look at the videos and content covered in each one:
Module 1: Store Setup
In the opening module of the course, you can find videos on building your store using the Shopify platform.
The first video covers what dropshipping is and how it works.
Then you move onto your account creation, store design and what information needs to be included on your product pages to convert your store visitors.
Other videos cover the importance of your theme (and how to pick one), and how to differentiate yourself from the competition.
Module 2: Product Research
Next, you turn to product research and finding what you should be listing and selling in your store.
Videos here cover the research process, how to spy on competitors for product ideas, and how to find new products on a regular and weekly basis.
Module 3: Facebook Ads
In module 3, you turn to marketing and the method of choice for this course is Facebook.
Here, you learn how to create video ads and the kind of thumbnails and ad copy that they will need to ensure you make sales.
Other videos in this section cover training on how to set up your Business Manager account and some of the tools you should use to ensure you make sales.
Module 4: Setting Up Your Facebook Ad Account
Continuing on from the previous module, here you take a look at Facebook audiences and how to first identify them.
You then learn how to test your products with said audience and how to quickly and soon identify if a product is going to be a winner or not.
Module 5: Scaling On Facebook
Next up is another module on Facebook Ads; this time you are looking at scaling and how to effectively increase your ad spend (and when) to maximize your sales.
You learn about scaling into other countries when the time is right and how to do so properly without damaging the data your pixel has been collecting.
Module 6: Lookalike Audiences & Retargetting
The penultimate module covers two approaches to expanding your Facebook advertising; Lookalike Audiences and Retargetting.
Here Naz covers what these methods are, when it is optimal to use them and how to create them. The optimal settings of each are also covered.
Module 7: Outsourcing
The final module of the course aims to provide you with some training on automation, and to give you back some time from your business.
Here, you learn about how you can minimize your daily input to your business and make it more passive.
In this module you are introduced to some of Naz's personal suppliers, where you can benefit from better shipping rates and faster delivery.
Final Verdict
As the name suggests, the Ecom Playbook Blueprint aims to give you all the information that you need to build and scale a successful dropshipping business from scratch. Further yet, the sales page claims you can fast-track your results to do so too (in 60 just 60 days).
Unfortunately however, I am personally not sure whether this is the best dropshipping course available right now.
Here is why…
First and foremost, taking a look at the price compared to other courses. $497 seems to be on the higher end considering the content covered and the amount of videos in the course.
Secondly, two of these modules are essentially on 'set-up. One for Shopify and the other for your Facebook Ad account.
Now I understand that being a blueprint these topics need to be covered, but I question whether this much of the course needs to be taken up with them.
For starters, even for beginners, these platforms are designed to be user friendly be default. They do not take much of a technical or working knowledge to use and there are a lot of great free resources that can teach you this information for free.
Beyond this, I would like to have seen more advertising strategies covered. Facebook Ads can be great; but the best businesses diversify and use a multitude of different marketing strategies to maximize their earnings, alleviate their risk and to ultimately acquire more customers for less.
I cannot help but think that this course was rushed when it was put together.
It is supposedly version 1 of the course, so I would like to give Naz the benefit of the doubt and hope new content will be added in the future (and this comes cost-free to previous students).
For these reasons, I would actually recommend you consider an alternative.
eCom Elites by Franklin Hatchett comes in at a much better price point.
Equally, it is considerably more thorough, with over 10 modules and 200+ videos. It has entire sections dedicated to Google Ads, Instagram Marketing, Email Marketing, Sales Funnels and more. You can take a look at exactly what is covered in the course by clicking here.
For me, it makes much more sense to equip yourself and gain access to all the information you will need to build a successful online business from the outset.
Additionally, with lifetime updates, weekly course additions, a fairer refund policy and over 8000 satisfied students, it just makes a lot more sense that this is the course you sign up for.
I wrote a review of eCom Elites if you did want to learn more before enrolling. So, do take a look.
Its in your interest.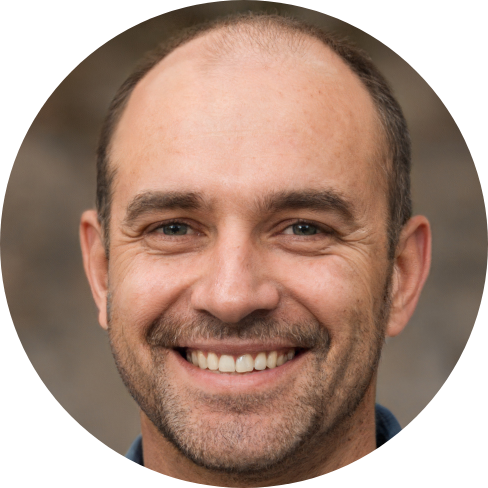 Hey, I'm Jeremy; a seasoned entrepreneur that has been earning his full time income online since 2005. My online business portfolio includes eCommerce stores and affiliate marketing niche sites. I also make money through Blockchain and Crypto. I created Unrivaled Review to share my knowledge, experience and recommendations for anyone looking to pursue such ventures.