The eCom PPC Academy is an eCommerce training course by Marco Rodriguez. The content is primarily focused around the Google Ads platform and using this marketing strategy to drive traffic to your store. Marco claims that this is a superior way to obtain sales.
The course was originally released on and via the Teachables platform. Marco has since migrated the course over to the eCom PPC Academy website (which now runs through the Kartra platform).
Interestingly, instead of taking down the original course and making it unavailable on Teachables, you can still actually purchase it there – even with the disclaimer stating that it is now outdated and the platform the content is around (Google Adwords) does not technically exist. So word of caution.
It appears that the reason behind the move and the upgrade of content in the course was due to the migration, re-branding and change from Google Adwords to Google Ads (that occurred in 2018). The interface changed along with some of the functionality available.
The original version of the course is therefore now largely outdated. Along with the videos now training you on the new interfaces and platform changes – there are also some added marketing strategy topics covered.
Nonetheless, the course is available at two different price points. You can sign up with a one-off payment ($397), or via three monthly installments ($179 x 3 = $537).
We will now take a look who Marco Rodriguez is before turning to the actual course content. If you are short for time you can jump straight to the final verdict by clicking here.
Who is Marco Rodriguez
Marco Rodriguez is an online entrepreneur and content producer with specific experience and knowledge on the eCommerce business model. He describes himself in his Instagram Bio as an E-Commerce Strategist, Store Owner and Google Ads Consultant.
He is a keen advocate of the Google Ads marketing platform, and routinely states how he believes it is a superior marketing method for acquiring customers and not just traffic. He firmly believes that you can use Google Ad campaigns to more easily identify and pursue active buying-intent traffic.
Marcos is pretty active on YouTube, where he has grown his subscribers to just over 11,000 (at time of writing). Videos get around 500-1k views on average,
His YouTube channel has a lot of content that covers: general eCommerce and dropshipping strategy, Google Ad methods/recommendations, store testing/scaling, general eCom tips and tricks etc.
His Instagram Account on the other hand is a lot less active, where he has only 1,100 followers and he has only uploaded a few images – primarily of his day to day lifestyle.
eCom PPC Academy Review
The eCom PPC Academy is a 6 module course that consists of 6 sections and 25 videos around creating and marketing your eCommerce store.
It was designed for beginners and intermediates alike but Marco clearly states on the Sales Page that to be truly successful with the strategies of this course you will need to invest between $300-$500 in your Google Ads campaign.
Considering that the course costs $397 (or more if you opt for the payment plan) you're going to need just under $1k to get set up and started with eCom through this course. Quite a chunk of change.
Here are the six modules of the course and what is covered:
Module #1: Igniting Your Business
The opening module of the course helps you build your store and then provides you with an insight into the types of products that work well with Google Ads.
Videos also cover how to research for a niche and how to succeed in 2019 with eCommerce considering the growth of dropshipping and the increase in competition.
I personally found the store set up videos to be quite limited and Marco makes a lot of assumptions in how much you already understand. Not ideal if you are a beginner.
I also found it a shame that Marco didn't cover store optimization strategies, like using a premium theme with conversion boosting functionality and setting up systems like Email Marketing.
Module #2: Google Ads Fundamentals
The second module aims to teach you the basics of setting up a Google Ad account, understanding the interface and how it all works. You'll also learn why you want to use it.
Videos cover how to set up your account structure, understand all the bidding strategies and when and where you should use them. Plus you learn all the technical steps like setting up tracking codes and syncing with your Google Analytics account.
This module is basically learning how to navigate the platform and the functionality it provides.
Module #3: Shopping Mastery
Next up are a number of videos on some of the strategies you can use with Google Ads and primarily the Google Shopping Platform.
This module covers what makes a great Shopping Feed, how to launch and test products and how to overcome any competition that also markets via Google Shopping.
Module #4: Search Domination
A short and limiter module on Search, or SEO (Search Engine Optimization) follows. Here you learn some strategies to leverage free organic google traffic to get traffic to your store.
Marco provides us with what he refers to as his Keyword Value System. This is basically a strategy that outlines why you should target low competition keywords that are fulfilling a specific need or purpose. This way your traffic will be far more likely to buy from you
Videos also cover how to research for keywords using the Keyword Planner tool, but the information here is rather typical and actually quite limited. There's nothing on analyzing ranking websites, acquiring backlinks etc – key elements to any successful SEO strategy and campaign.
Module #5: Display Ads & YouTube
Its good to see a course covering YouTube as a marketing channel as it does have a large audience of potential customers to advertise to. This module however focuses on the paid aspect of YouTube Marketing (so paying for those Ads that appear before videos play). So it is going to cost you and consider that people are on YouTube to watch content not specifically shop
The videos in this module cover how to setup a basic YouTube ad campaign and scale it once its showing signs of success and conversions on your store.
The display ads section discusses the Display Ad network, how to create a display ad campaign and how to optimize it once its live.
Module #6: Optimization & Routines
The final module of the course jumps back to Google Ads. This time you learn how to scale your Google Ad campaigns once they are showing signs of success.
Similarly you learn how and why to cut failing Google Ads to ensure you limit your ad spend and maximize your ROI.
Videos specifically cover Google Ad re-marketing and funnel segmentation which are some advanced strategies to move onto once your campaigns are underway.
Bonus #1: Store Review
Marcos promises on the Sales Page that he will personally provide a store review once you are set up and underway.
Wouldn't it be more effective and make more sense if he did a Google Ad campaign review instead? Isn't that where his experience lay? I'm also unsure when he will find the time to fit you in considering hes running his own stores, YouTube channel and there are apparently 400 other students of the course who are also entitled to this bonus.
Its also not clear how long this session will be, how to organize it and what will actually be covered.
Anyway if it does go ahead this may be helpful if you have some on-store technical issues or any other glaringly obvious errors like checkout problems.
Bonus #2: Templates, Checklists and Cheatsheets
The second bonus is a few templates, checklists and cheatsheets.
The cheatsheet covers what you should bid and how to verify your niche/product ideas.
The templates are pre-written transcripts that you can use with suppliers. They'll like need adapting.
These may all sound good in theory but if you ask yourself honestly, will you actually use them? Probably not.
Verdict and Final Words
The eCom PPC Academy is a short course (just 25 videos) that aims to give you a more thorough training primarily on using the Google Ads platform for your eCommerce marketing. While Marco covers this strategy in quite a lot of depth, and you'll definitely learn how to set up Google Ad campaigns with the course; the overall approach appears to be rather limited and shortsighted.
Sure, Google Ads can be, and are, fantastic and highly profitable when set up correctly and optimally. But its not, and should not be the only way to market your products, your store and your business. While Marco definitely realized this when updating the course – I still think a number of important topics are excluded unnecessarily.
Where is the content on finding Suppliers, building Sales Funnels, using Email Marketing, installing Chatbots, mastering Facebook Advertising and Instagram Advertising/Influencers, utilizing Pinterest, benefiting from Free Traffic Methods (like Quora/Forums) etc?
There's just so much missing in terms of actually establishing your business. Particularly on the supplier front.
And the truth is the more marketing strategies you have at your disposal the better – it gives you options, protects you from future platform changes (interface/ price etc).
If you havent heard of it by now, then this is going to be a nice discovery for you. eCom Elites by Franklin Hatchett ($197) is perhaps the most comprehensive and best priced courses out there on the market at present.
It includes over 175 videos + of content on every topic Marco includes in his course plus all those extras I just mentioned. There's entire modules, like the Search Engine Optimization module (30+ videos), which are courses in their own right. Plus you will be getting access to a private Mastermind group with over 5000 students discussing strategies, the what to do's, what not to do's and providing general support.
Having signed up myself and as a fellow student, I couldn't speak more highly of it. My eCom Elitesreview provides you with a lot more information on the course and even shows you inside my members account.
If you want to build a long term profitable eCommerce business, and a wealth of strategies that you can use going forward (not just for your eCom stores but any other future website) then I suggest you check it out. Oh and save yourself $300 in the process.
You can then use that $300 to invest in Ads and get an ROI even more quickly!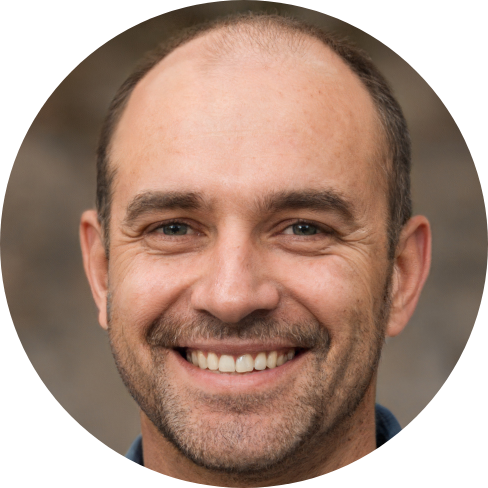 Hey, I'm Jeremy; a seasoned entrepreneur that has been earning his full time income online since 2005. My online business portfolio includes eCommerce stores and affiliate marketing niche sites. I also make money through Blockchain and Crypto. I created Unrivaled Review to share my knowledge, experience and recommendations for anyone looking to pursue such ventures.