Have you recently stumbled across the eCom Profit Masterclass Shopify Course by Richard Telf and Laz Chavez? Wondering whether it is worth the $1497 asking price? No problem; this review will help you to make an informed decision.
The course is often marketed on Instagram via Richard Telf, but it is also co-created by Laz Chavez who also promotes it through his site and other channels. They are supposedly eCommerce experts who have invested heavily in their education – spending thousands on the "top programs" and "masterminds" and networking with entrepreneurs in the field.
Since then they have supposedly earned over $2,000,000 in sales in under a month and generated more than 200,000 sales. They claim to have taught over 100 students (100×1497 course fee = $149,000) so why are they selling a course? If they can make that much money why would they spend all this time building a course and providing mentorship?
Regardless if their reasons they have decided to launch a course. This will be the topic of discussion for this review.
At the time of writing the course can be purchased for $1497. It will give you access to 25 modules which are split up into the six weeks (each week focuses on a certain topic).
Theres also four bonuses included: a "fully optimized ready to sell theme, access to a closed mastermind Facebook Group, one coaching session per week and a case study. These are apparantly worth just under $4500 but I don't quite understand this evaluation.
For starters you can get one of the best premium and high-converting Shopify themes for just $197 (read review). This also has a lot more conversion boosting applications and better customization than the one included in the bonus. Also, how is 1 call a week "mentorship"; surely mentorship requires a lot more support than this?
Finally how can a case study be worth $500 when you're not going to be able to actually replicate or apply it on your own store and in your own niche? Sure, they can provide some context and insights but there is usually nothing directly actionable with a case study.
Anyway, lets now look at the actual course content to see what you get. If you're in a rush for time and just want to jump to my opinion and verdict, click here.
eCom Profit Masterclass Review
Week 1: Shopify Setup
The opening week of the course is all about creating your Shopify Store from scratch. You are taught how to do this without needing to touch any code (which is the default way with Shopify anyway).
You'll run through step by step how to create all the required pages (like legal pages), how and where to purchase a domain and then how to connect it to your store. Then there is a video on creating a logo and getting it uploaded to your store.
There's also a video lesson on installing the theme that comes included as a bonus. Its only takes a few clicks so a whole lesson on this is not really necessary. As mentioned before, I also do not believe this to be the best theme available. If you decide to sign up to the course then you're going to get it included 'free' so it makes sense to use it initially. But then again, you're probably going to need to upgrade this theme later down the line when you realize its missing some of the best conversion boosting apps and other functionality (and those apps have a monthly recurring charge when installed via Shopify directly).
This module is aimed exclusively at beginners so if you have any experience or knowledge of setting up an online website, or building a store with Shopify, then this module will probably not be of any real value. Beyond this, Shopify is a very intuitive platform that has on-screen instructions and prompts – its not very hard to use so these basic lessons are not of much value. It would have been a lot better if there were lessons on the more advanced topics like Store SEO etc.
Week 2: Zero Risk Products
The second week is all about product research and this is where we first get introduced to the concept of dropshipping in this course.
The opening video teaches you how to offer products without ever purchasing or holding inventory (dropshipping) and then you move onto finding the best suppliers who offer the most competitive prices.
You then learn how to import products into your store with just one click (spoiler: it is using a free and widely known app called Oberlo).
The last video lesson is all about editing product titles, description templates, and adding images to your product pages to make your store and your products "look extremely legit". Now I don't know about you but I would want my store to look a lot better than just "legit". Sure, you don't want your store to look fraudulent but you also want it to stand out.
This module is very limited, and primarily uses AliExpress to hunt and find products. There's no mention of other platforms or strategies like spying on your competitors, using trending product sites etc.
Week 3: Apps and Order Fulfillment
The third week turns to the applications that you need to boost your conversions and sales. This is true if you opt for a free theme or even the 'premium' theme that comes included with this course. However, this is exactly why I recommend eCom Turbo. For a one-time price of $197, it would completely take away the need for this module and for subscriptions to all the apps mentioned in this module.
But if you was interested in what apps are recommended in the course here they are:
Abandonment Protector Plus
Best Currency Converter
Carts Guru,
Conversio,
Order Lookup,
Quick Announcement bar
and a few others.
eCom Turbo literally gives you all of these and more and you'll never be charged a monthly fee.
The final video teaches you how to place orders with your supplier and send tracking information to your customers in just a couple of clicks (again these can both be done with free apps easily found on the Shopify platform).
Week 4: Google Setup
Week 4 is dedicated entirely to setting up a Google Adwords and Merchant Center account. Considering Google is one of the largest platforms online, not only do they personally provide a wealth of informative help guides and articles, but there are literally hundreds of free videos on YouTube helping to to do this.
The videos are basic and this week only covers three topics: account setup, getting familiar with the platform and setting up conversion tracking to understand your ROI. Disappointing.
Week 5: Google Ads Setup & Optimization
Week 5 is a continuation of week 4, and this is using your newly created Google Ad Account to set up Google Ads (and then moving onto optimizing those ads once live).
The videos include setting up a Google Ad from scratch (step by step), how you can set up a profitable Ad with only a $20 budget and setting up a Google Shopping Campaign.
Finally you learn the strategies used by Richard Telf and Laz Chavez to scale their stores using Google Ads.
This is a really short section that only really covers how to target potential customers and buyers. While Google Ad has a lot of potential, and is definitely an underused and underutilized way to promote products, I felt that there was not enough information included here to really build a good campaign. There was no reference on scaling/cutting unsuccessful ads for example.
There is advise on how to rank a Google Ad in second position or above, but with paid ads this is a given. Just like Module 4, a lot of this content is available for free, and in much greater detail and depth.
Week 6: Search & International Expansion
The final module of the course is titled "search and international expansion" but is really just a continuation of the Google Shopping topic.
The concept of this week is to learn how to scale your store internationally so you can acquire global customers. Now considering that the US market is the biggest and one of the most lucrative, this should always be the region in which you should focus. Nonetheless this module will teach you to expand to the other top 10 countries including: United Kingdom, France, Germany, Australia etc.
There's another video on setting up a profitable search campaign and how you can use your data to improve your current ads.
Verdict and Final Words
When you review the eCom Profit Masterclass course content, it is clear that the only marketing strategy that you will learn is Google Ads and Google Shipping. Where are the lessons on Facebook Ads, Sales Funnels, Email Marketing, SEO etc? Google Ads and Google Shopping have been covered extensively online, and you can get so much information on them for free I am not quite sure how you can justify purchasing a course that primarily teaches it for $1497.
Beyond just this; $1497 is a considerable fee for a short, 25 module and 6 week training course. Especially one that doesn't really go into too much depth or include any real actionable and unique strategies or methods to build and scale a profitable eCommerce store.
So what is there to do?
While I do actually recommend that you sign up to an eCommerce Training course, it isn't this one.
Instead, I thoroughly recommend you take a look at eCom Elites by Franklin Hatchett. For a fraction of the price, just $197-$297 depending on the version you get, you will be getting access to considerably more actionable and useful content. Not just for eCommerce but for online business in general.
It has countless marketing strategies included, like the Facebook Ads module (which has over 50+ over the shoulder video lessons) but also covers Instagram Marketing, Google Ads and more! Plus, it covers Sales Funnels, SEO, Email Marketing, Chatbots and other advanced scaling strategies.
This really is a no brainer. You can purchase eCom Elites and the premium theme eCom Turbo for a combined fee of $294.
Then you'll still have over $1200 left to spend on Ads, testing products and any other activity that will help to build and grow your account.
I can personally vouch for eCom Elites because I too am a fellow member and student. If you wanted further information on this course, read my comprehensive eCom Elites review. I even include screenshots from inside the members portal and training area .
And if you are concerned about the lower price, this does not mean you are skimping on quality. In fact, quite the contrary. Over 175+ HD video lessons are included over a span of 10 modules. So do yourself and your wallet a favor and check it out!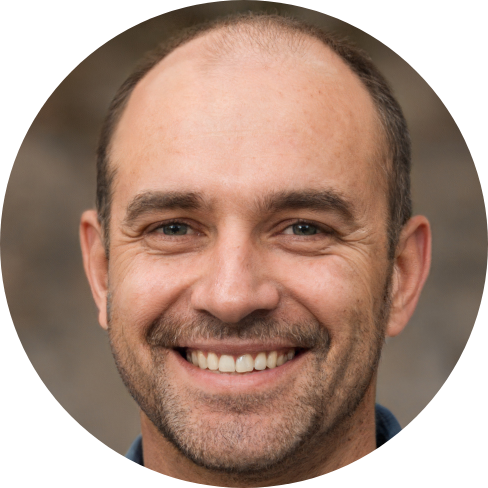 Hey, I'm Jeremy; a seasoned entrepreneur that has been earning his full time income online since 2005. My online business portfolio includes eCommerce stores and affiliate marketing niche sites. I also make money through Blockchain and Crypto. I created Unrivaled Review to share my knowledge, experience and recommendations for anyone looking to pursue such ventures.