Amber Digital has recently released her very own dropshipping course titled 'eCom Profits Builder'. In this review today, we'll be taking a look at this course, whats included and if its worth the price. At the end, you'll be able to read my full verdict on what I believe is the best thing to do.
eCom Profits builder aims to teach you how to set up a profitable online dropshipping business even if you do not have any online experience. It claims to include "everything you need" to understand and implement the process.
There are currently two different packages on offer: The eCom Profits Builder Starter Pack ($297) which just gives you access to the course. The 'All-In' package ($247) includes the course, access to a private Facebook group and some extra bonuses including an Instagram Influencer List.
About Amber Digital
Amber Digital is a young online entrepreneur that specializes in the eCommerce space – specifically Shopify Dropshipping. She is most known for her YouTube Channel that goes by the same name (Amber Digital).
Her channel is typical of others within the community; whereby content includes recommendations, strategies, must do's, must not's etc. Videos like "How I Turned $100 into $105,587 with Shopify" is just one example of some of the Click-bait titles that are used to entice viewers.
At time of writing Amber has just over 6.6k subscribers, which has been slowly increasing over the past year and since her first video that was uploaded little over a year ago.
Outside of YouTube, there is very little to be found out about Amber online. With a simple Google search you will find several online businesses that do not appear to be affiliated in anyway. Must be a popular name.
She has an Instagram account, handle @amber_digital, but with just 247 followers and one post, it does not appear to be very active.
Judging by the course Sales Page, Amber understands the frustrations and limitations of working the 9-5, not having financial freedom etc. She routinely uses these common pain points as a way to drive interest in her course. Let's now actually take a look at what is included.
eCom Profits Builder Review
eCom Profits Builder is a 60 video-long course, that is subdivided into 7 modules. Each module covers a separate topic.
Here's what is covered in each:
Module 1 – Finding Home Run Products
In the opening module of the course, Amber runs through product research and introduces you to unique products that she claims have enabled her to boost her sales tenfold.
These products are supposedly not being sold by anyone else but I am not sure why Amber would personally give away her winning products, or why if they are so profitable why nobody else is selling them.
Other videos in this module include one on how to find profitable niches, and another on so called easy ways to find products with little effort and without guessing. These two don't quite add up to me.
The last videos includes a product research strategy that Amber personally uses that encompasses the material in the previous videos.
Module 2 – Finding Suppliers to Partner with
In the second module, you learn about identifying the best suppliers to work with to source your products from and get the best prices. Firstly, you learn how to use AliExpress before turning to how you can get suppliers to compete against one another for better prices.
You then learn about getting high quality products, tips for saving money upfront and how to automatically fulfill product orders when customers start buying.
Module 3 – Creating Your Money Making Machine
Here you are learning to build your store, and you are given a guide of how to create it best to ensure maximal sales.
One of the videos covers how to come up with a memorable brand name before you look at how to setup your new branded domain name with Shopify. Videos then explore store settings, apps, and setting shipping rates.
Module 4 – The Influencer Academy
The first marketing strategy to be discussed is Instagram Influencers. Videos here cover how to find them, contact and negotiate with them for the best prices.
You also learn about spying on your competitors Influencers to see what they sell and how they market products. Wait, I thought you were selling products nobody else is (shouldn't you not have any competitors?)
Finally, there's also a video explaining to you how to set up ads.
Module 5 – Facebook Ads Academy
Next up is Facebook Ads training and here you learn about setting them up and ensuring they are profitable as possible.
In this section, Amber covers her own strategy and how she sets up Ads from scratch. You get a glimpse of the marketing objectives that are best yo use, how to write effective Ad Copy and how to target customers most effectively.
Then there's a couple of videos on building Social Proof of your ads, and some scaling strategies for how to increase the ad spend on winning ads.
Module 6 – Scaling your Ads
Module 6 covers scaling Facebook Ads in greater depth. Here you see how to effectively do it one you see the signs that your products and ads are proving to be a success.
Videos here cover how to prepare to scale, how to do so to preserve your ROI, how to do scale time efficiently and some conversions strategies to ensure your customers continue to purchase from you.
Module 7: Maximizing Your Profits
The last module covers some strategies on how to improve your profits for long term success. You start with some advice on how to increase your Order Value, before you take a look at the importance of and how to track your profits and manage your business finances.
There is a video on product bundling and customer abandonment recovery before you finish off with a video on how Amber has managed to acquire a 4.7% conversion rate on her own stores.
Refund Policy
To qualify for a refund you need to have watched less than 40% of the course content (so cannot be halfway through Module 3) and you must apply for your refund within 14 days of purchase.
So you should be pretty confident that the course if for your before signing up to avoid any frustration and disappointment down the line if you was looking to file for a refund.
Final Verdict
The eCom Profit Builders course by Amber Digital provides you with training on how to build an eCommerce store on the Shopify platform, research for products and then market them via Instagram Infleuncers and Facebook Ads.
For a beginner, you will likely find some benefit in the content. However, if you have any experience with dropshipping already, or want to acquire as many marketing methods and strategies as possible this course will likely not be for you.
Google Ads, Email Marketing, Sales Funnels, Chatbot Marketing, Search Engine Optimization, more Advanced Facebook Advertising Strategies etc are just some of the topics that would be beneficial for an eCommerce store owner (or any online business owner) to learn, apply and leverage.
At $297-$347, you're paying a lot for Amber's course that has literally three times less content than eCom Elites (which you can pick up for the same price).
With eCom Elites (as you will see in my review and case study) the 200+ videos, pre-built Sales Funnels, private inner circle access (5000+ students) and all of the extra strategies aforementioned above, you're going to get a lot more content for your money. I personally love the fact that it is regularly updated – there's always new content to learn and apply.
So, take a look, see what you think and then make a decision from there. I know what I would do in your position but I would say that having found success implementing the content of eCom Elites.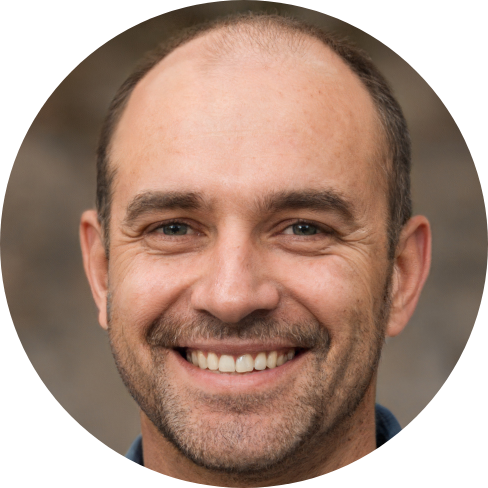 Hey, I'm Jeremy; a seasoned entrepreneur that has been earning his full time income online since 2005. My online business portfolio includes eCommerce stores and affiliate marketing niche sites. I also make money through Blockchain and Crypto. I created Unrivaled Review to share my knowledge, experience and recommendations for anyone looking to pursue such ventures.