The Sebastian Gomez Shopify Course claims to change your financial future for good. But is the course worth the hype and will it actually help you to make the kind of figures it suggests? We will take a look at these kind of statements and the course content in this eCom Profits Lab Review today.
Also known as the "Spark Program" Sebastian states that he is allowing you to ethically steal his $1.5m business via a course that consists of 6 modules.
At time of writing, the course is currently available for $297 which on the face of it, seems fairly priced.
If you are running short of time, click here and you can jump straight to the verdict as to whether or not to sign up.
Who is Sebastian Gomez?
Sebastisn Gomez is a young 20 year old Entrepreneur and Internet Marketer from Costa Rica. He is most active on YouTube, Facebook and Instagram where he creates content around Shopify and the Dropshipping business model.
At time if writing he has just over 40,000 YouTube subscribers so he is not a complete newbie (like some of the other Gurus courses I have reviewed on this site).
Beyond just Social Media, I had to do some research as its always a good way to actually find out who someone is and what they have achieved. He has numerous websites (like sebastiangomezmarketing.com and sebastiangomez.com) and claims to have built a 7 figure E-Commerce business and a Consulting Agency based around dropshipping; basic store creation and advertising.
As you will have likely seen from his Social Media Ads, he does know how to market himself, his brand and his products. But is this all just hype?
In fact, if you have clicked one of his ads, you may have been directed to his site where you can "schedule a call to see if you qualify" for Ecom Profits Lab.
This is how the process typically works:
Huge ad spend = get people into free training/ schedule a call – then sell them on their signature products i.e. Ecom Profits Lab.
Ecom Profits Lab Review
Ecom Profits Lab and the Spark Program consists of 6 modules. The concept is that it flows in a logical and chronological order – so you can work through the content and build out your store at the same time.
It is hosted on the Kajabi Platform so if you sign up you'll receive an email with your login credentials that you can use to access the membership site. From there you will get access to stream the course content.
Module 1: Store Creation
In the opening module, you are guided through step by step how to create your store.
You learn how to select your brand name, how to open your Shopify Store and account, how to edit your store settings and basic tips for working with the platform.
Its a pretty basic module on how to build a store, yet its an important and fundamental one which is why it is obviously included.
Module 2: Product Research
Module 2 is all about providing you with strategies to conduct product research.
Where this course differs to most other dropshipping courses, is that it primarily teaches you to build a store around one product. There are pros and cons to this method, personally I am not a huge advocate, but it can be immensely profitable if you find a winning product.
This module comprises of video recordings of Sebastian's screen so you can see how he searches for products and then validates them. In this way you can discover how to do it for yourself.
Module 3: Find Your Audience
The next module focuses on how to market your products once you have identified them for sale. It teaches you how to target effectively so you get your product in front of the right people (audience).
Videos in this module explain some split testing strategies and processes to find a targeted audience for your products.
This module is entirely focused on Facebook Advertising, and you will use this platform only during this unit. Its exclusively teaches you how to use the "Audience Insights" tool which is free and relatively easy to use – even for beginners.
Module 4: Campaign Creation
The next module is a continuation of the previous one, and again its focuses is solely on Facebook Ads and that platform.
Here you learn how to actually set up a Facebook Ad campaign from scratch, and you'll learn some strategies to structure your campaigns effectively.
You will be using the data that you acquired in previous modules, like audience targeting, to ensure you get your products out in front of the right audience. From there you'll learn how to write the ad copy, how many days to run an ad for etc.
Module 5: Ad Optimization
With Facebook Ads again, Module 5 turns to optimizing your ads once your campaign is live, running and starts collecting data.
Here you learn how to improve your ads and ensure they deliver at their maximum capacity. You will learn how to read your data and how to know when to scale an ad and when to cut one.
You'll learn how to understand where your sales are coming from (mobile, desktop, the specific audiences) and why. Videos in this module teach you how to understand your numbers and how to make decisions based upon them.
Sebastian clearly states here that constant action and execution will be necessary (so you will need to run ads for this to work).
Module 6: Scaling
The final module of the course is the third Facebook Ads section in a row – this time we turn to scaling.
Here you learn how to scale your ads once you start making sales on a certain product. The idea is that you will spend more to earn more once you know you have a product people want.
Videos in this module are short but do show you what to look for and signs that a product could make your more money.
Final Words and Verdict
The course provides a good, basic, general overview of how to build a Shopify Store and how to set up a Facebook Ad Campaign. Other than that, you're not going to get much else with this course. In all honesty, its a pretty short course.
As you can see, four of the six modules focus exclusively and only on Facebook Ads only. Sure they can be profitable, but this is not the only, or the necessarily most effective advertising strategy for dropshipping. What about Instagram, Content Marketing, Google Ads etc? And even then, the content in Ecom Profits Lab is pretty generic and basic training on how it all works.
In fact, I was left hugely dissapointed with the content; sure I can see some value if you are a complete beginner, but there are dozens of other courses out there that provide you with all this information and far more for the same price or less.
Take eCom Elites as an example. It has over 175+ Video Lessons, spanning 10 modules for $197-$297 (depending on the package you get). It covers every marketing angle you could imagine in comprehensive depth: Facebook Ads (50+ Lessons), Google Ads, Instagram Ads, Sales Funnels, Email Marketing, Content Marketing, SEO and more. Plus there is an exclusive private mastermind to learn and discuss strategies with thousands of other store owners.
I recommend to anyone who is looking to get started with dropshipping to take a look at eCom Elites. Read my review and be your own judge.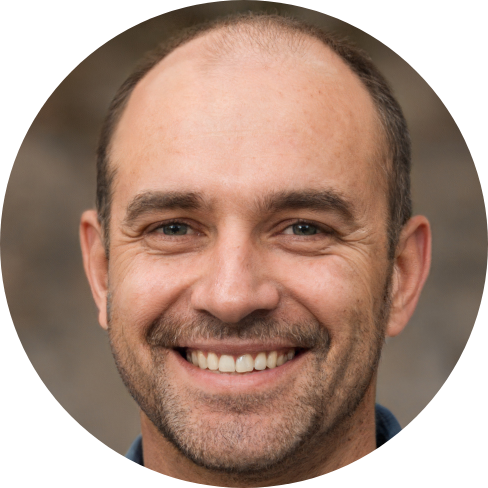 Hey, I'm Jeremy; a seasoned entrepreneur that has been earning his full time income online since 2005. My online business portfolio includes eCommerce stores and affiliate marketing niche sites. I also make money through Blockchain and Crypto. I created Unrivaled Review to share my knowledge, experience and recommendations for anyone looking to pursue such ventures.