YouTuber and dropshipper Leon Green has just launched his new dropshipping course, eCom Savages, but is it any good? Is this a course you should shell out $197 for. This review will help you to make an informed decision.
eCom Savages is in its first edition and hence, you'll notice the 1.0. This basically means that the course has just launched and there have not been any additions or new content which may have been added since it first launched.
Leon Green makes some big and bold claims in his clickbait YouTube Titles, like "How I Make 6 Figures A Month Dropshipping" and "Revealing $1,000,000 Winning Shopify Dropshipping Products"; however the majority of his content is him filming himself. You never really gain access or views to his dashboards or Shopify Interface.
At time of writing he has just 3,000 subscribers and only 65 videos on YouTube. His first video was only 8 months ago so he is clearly relatively new to producing dropshipping content in this space.
He has since decided to launch his first course, eCom Savages, which claims to offer you…. relatively little. The Sales Page is not very clear or indicative of what you are actually going to get.
Aside from the screenshots (which we have no actual proof they are really his/his students), the course appears to be a a step-by-step dropshipping training and some recommendations of what you should do.
What can you expect to learn from this course that you couldn't find for free on YouTube or in another course for the same price?
Let's find out.
eCom Savages Review
The course is currently available for $197, and the only current payment method is Credit Card. It appears that you cannot pay via PayPal which would be my preferably way of purchasing.
This course is very short and covers the very basic topics setting up and running a dropshipping store.
Course Content
If you purchase eCom Savages Affiliate Evolution you get access to 9 short modules and a bonus which is all around working with and using Instagram Influencers.
The course starts by teaching you a product research method. This is primarily aimed at trying to help you uncover products that are not overly saturated and have a high earning potential. Considering that there is no reference to a General or Niche store, or any mention or inclusion of Niche research, we are going to have to assume that Leon is advocating a General Store (selling products in a range of niches).
The next module turns to how your store "should look". That's right; there is no step-by-step store building training here. Leon simply shows you his recommended style and the user experience he recommends that you should go after. Surely this module would have been better if he helped you to build a store from scratch and left you to actually design and create it.
You then move onto some recommended apps. The concept being here that this will help you to make more sales and to reduce your daily work load by automating some processes. Not sure how much value there is here considering you can search the Shopify App marketplace and sort and filter on the best and top rated apps.
You then learn how to write Converting Descriptions and Converting Ad Copy. Nowhere have I seen any mention or reference to Leon's copywriting skills. I don't quite know what makes him an authority on the subject but judging by his own Copywriting on the Sales Page, it doesn't look to be overly impressive:
It's actually just hard to read.
You then move onto learning how to test products with Facebook Ads, how to know if your ads are working and how to scale your ads.
So, as you can see there is only a limited amount of training on paid FB ads. There's no mention of Google Ads or any other organic marketing, search engine optimization or content marketing which can and always will be an effective approach for eCommerce stores.
And that's it for the actual course content.
You also get a bonus which is basically an overview of what Instagram Influencers are and how you can use them to market your products.
Finally, an a real odd one, Leon provides free Facebook Pixel Data which supposedly has generated him over $250,000 in sales. For one, if it was so profitable why would he be giving it away? (and promoting more competition to his market) and secondly, every other student who signs up gets it too – resulting in a highly saturated market. Plus, with no real training on how to use Facebook Ads and use this data, it is pretty much worthless.
Refund Policy
There is absolutely no reference to a Refund on the Sales Page nor is there any link to a page that describes one. There is not even a contact page or email address you can write to so we will have to assume a Refund is not possible.
Final Verdict
This is a super short course that provides very limited information on how to go about actually setting up, building and managing a dropshipping business. It appears that Leon was quick to rush into the launch of his course. His methods are not new and its hard to see why it would be a sensible investment when you can get a lot of this kind of content already for free on YouTube.
This is not the course for you if you're trying to actually build a long term profitable dropshipping business. This is brief overview of some of the things you can do if you want to dropship. At the most its a high-level overview.
I cannot justifiably see a way, or a reason, to invest in Leon and his course; what makes him an authority on the subject and why should we purchase his course over some of the other options?
How To Actually Build a Long-Term Profitable eCommerce Business
You want a comprehensive course that is actually going to teach you the entire process, not just some basic and generic information on some of the steps. You want to learn how to thoroughly research a niche, extensively research products, how to build and optimize your entire store, run manage and scale a Facebook and Instagram Adverting campaign, leverage Email Marketing, Chatbots and Sales Funnels, master Google Ads and SEO and much more.
Then you want a Facebook Mastermind Group to discuss and learn from other students strategies, methods and suggestions. You also want the content to be continuously updated and added to. You also don't want to spend more than a few hundred dollars.
Yes? Well eCom Elites is the best dropshipping course available right now. It has over 175+ over the shoulder HD videos teaching you step by step exactly how to start your store, manage it and scale it when the time is right. Its taught by Franklin Hatchett; an entrepreneur who can truly back up and provide real proof of his success (and the success of his students).
Ultimately, if you compare eCom Savages to other drop shipping eCommerce courses like eCom Elites ($197) that offers around six times the content at the same price and includes a whole host of extra information you'll notice just how short eCom Savages club really is. For the same price you can get a significant upgrade.
You can read an overview of my personal experiences having been a student myself.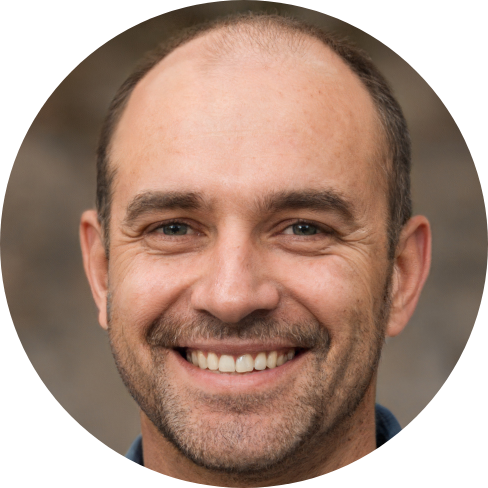 Hey, I'm Jeremy; a seasoned entrepreneur that has been earning his full time income online since 2005. My online business portfolio includes eCommerce stores and affiliate marketing niche sites. I also make money through Blockchain and Crypto. I created Unrivaled Review to share my knowledge, experience and recommendations for anyone looking to pursue such ventures.