Have you come across, or been introduced, to the Ecom SEO Formula course by John Murphy? Are you wondering what the course covers, whether to sign up and ultimately if it's worth the asking price?
Will this course give you all the information you need to succeed with building and scaling a successful online eCommerce store?
Well, that will be the focus of this Ecom SEO Formula Review.
Besides, I feel the time is right to publish my personal thoughts on a course that is generating a lot of excitement within the dropshipping community.
So much so that I decided to take action and invest in the course myself:
That's the confirmation email that you receive when you sign up by the way (and that you get along with your login credentials).
But before we delve into the content, let us first look at the founder and instructor behind the course, John Murphy.
Who Is John Murphy?
John Murphy is an online dropshipper and founder of the course, Ecom SEO Formula.
That's him, below.
He is not a 'guru' as we all have come to expect with dropshipping content creators in the space.
Instead, he is an eCommerce practitioner.
Or in other words, he actually dropships himself.
You can actually see his live, functioning, and multi 7 figure revenue generating store here – eBikeGeneration.com.
And if you take a look, you will soon see that this is not some typical, poorly made, or poorly designed Shopify store.
It really does scream authenticity.
It's no surprise he has done so well.
It's a business after all.
Besides, the difference between John Murphy and many other dropshipping course instructors, is that most of his traffic and sales come from organic traffic and SEO.
That's right.
Content marketing and customer acquisition through search engines.
In fact, his story is pretty interesting.
He got banned from running paid ads in 2019. He actually leveraged organic traffic to stay afloat.
But since then, he has recognized the opportunity, and benefit of content marketing.
While he still runs ads today, only 20% are attributed to this marketing method.
Now, the Ecom SEO Formula course was created based on his experience and knowledge building eBike Generation.
And now, you are probably wondering why John gave away his site and niche; well, its for authority purposes.
We can actually verify that he is the real deal.
In fact, John has publically stated that he never intended or set out to create a course when building eBike Generation.
It just naturally happened once he found success.
Ecom SEO Formula Course Content
Ecom SEO Formula is a five-module course with 26 lessons.
The course aims to take you through the entire process of generating sales through free, organic traffic.
Below, you can see the full list of modules and the overview of what they cover:
Let us now walk through each module and some of the lessons that they contain.
Module Zero – Welcome Aboard
In the opening module of the course, John introduces you to the course.
He explains that the best approach is to go through all of the modules from start to finish, and then go back through the content again and implement them.
This is the easiest way to digest the information and understand what to do, and why it is important.
There is also a video that explains John's experience with dropshipping and an overview of his success with eBik Generation.
Module One – Skyscraper Content & Silos
In the first proper module of the course, you learn about Skyscraper content; the importance of it, what it looks like in theory and reality, and how to maximize its effectiveness.
John then goes on to explain Silo content in the same level of detail before turning to how to conduct proper keyword research.
Module Two – Dream 100
In the Dream 100 module, you learn about the concept of maximizing your search engine placement and ensuring you are seen as an authority by the major search engines.
This will help ensure your content ranks, and you get traffic.
You learn about the importance of EAT (Expertise, Authority, and Trustworthiness), email list acquisition, promotion, and acquiring affiliates to boost your exposure.
Module Three – Banklink Strategies
In the third module, you learn about the importance of backlinks for your store/site and how to acquire them.
You learn four different strategies to get them and maximize their effectiveness, and your time along the way.
John focuses on White Hat strategies, which is an optimal approach and one that will not get you penalized by the search engines.
Module Four – Technical SEO
In module four, John walks you through the importance of your Technical SEO strategy and shows you how to optimize your store.
Technical SEO is something that can prevent or hold back your store from performing optimally, and John shows you where to look and how to fix any technical issues that may arise.
Areas that John focuses on are the importance of your theme for speed.
Module Five Bonus Lessons
The three bonus lessons cover scaling in as little as 90 days, content optimization, and outsourcing.
Three hugely beneficial processes that can help take your online store from a part-time venture to a serious income.
Final Verdict
The Ecom SEO Formula course by John Muprhy is a thorough overview of an unappreciated and underestimated marketing strategy for eCommerce stores – content marketing.
In fact, it's a highly effective approach.
Not only are you future-proofing your business by creating a long-term traffic and customer acquisition plan, but you are also doing so in an incredibly cost-effective way.
All traffic and customers you get through the search engines are free; and for you, that means much higher profit margins and an ability to keep your product prices lower (increasing the chances of sales).
Equally, all traffic that you get through the search engines will be highly relevant and interested in what you have to offer.
They are actively searching for products, items, equipment, or knowledge in your niche.
You're not just throwing out expensive ads and hoping it gets in front of the right audience.
You're not needing to influence and persuade – you can build trustworthiness with potential buyers which should result in a much higher conversion rate.
So as you can see, the approach is sound.
Not only that, this course is clear, well-put-together, and easy to follow.
The course is hosted by Kajabi which means effortless video streaming – the sound and video quality could not be faulted.
And in regards to the content.
It's detailed without being over-complicated.
It's logical, thought-provoking and you can actually implement new strategies by the end of the course.
So for me, I would highly recommend that you sign up for the Ecom SEO Formula.
You can do so here, and you'll get the current best price by going through that link.
By doing so, you will have your course access in as short as a minute once your payment has cleared. Delivered directly via email.
You'll be able to instantly log in and start learning.
And that means you can get to work implementing this effective content marketing approach in no time.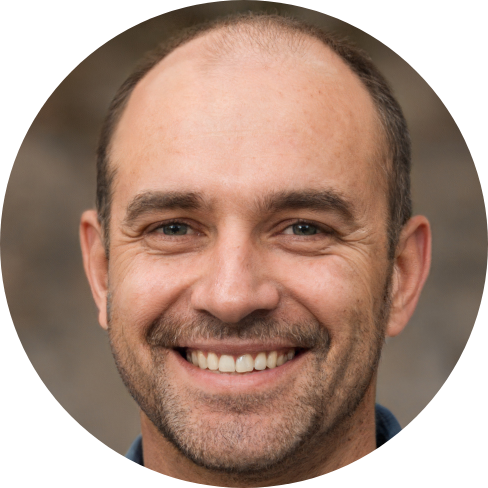 Hey, I'm Jeremy; a seasoned entrepreneur that has been earning his full time income online since 2005. My online business portfolio includes eCommerce stores and affiliate marketing niche sites. I also make money through Blockchain and Crypto. I created Unrivaled Review to share my knowledge, experience and recommendations for anyone looking to pursue such ventures.