If you have recently been introduced to the Ecom Titans course by Jonathan Smith, then naturally you are going to want to learn more. At a price of $1997, you're not going to want to get your decision wrong.
This review here today will be talking about the course, what you can expect in terms of content and I'll also be providing you with some of my thoughts as to whether or not you should sign up. Jumping to My Verdict will give you a quick answer if you're in a hurry.
I was recently browsing Instagram when my feed presented a promoted post about the "Keys to Consistency" and learning from an 8 Figure dropshipper – called Jonathan Smith
You may have seen this ad yourself, or you may have even watched a couple of Jonathan's videos on YouTube.
Either way, something attracted you to the course which we will be shortly taking a look at. But first what is it all about?
Ecom Titans aims to be a complete system – taking even a complete beginner with no online experience through the process steps of building out and scaling sales on an eCommerce store.
But can the course deliver on those promises? Let us take a closer look.
We will begin by finding out who the creator, or Jonathan Smith really is.
Who Is Jonathan Smith?
Jonathan Smith is a young dropshipper, content producer and social media personality from the United States.
He claims to have helped "thousands of students" make over $23 million combined through dropshipping – a number in which he is sure to include in his Instagram Advert for this course.
His story states that he initially did not want to share his methods, yet has become a consultant as it offers the opportunity for both parties to make an income.
Interestingly, Jonathan goes by the name "Jon Paul" on his Instagram; his account using the handle @jonxpaul. Perhaps this is his middle name.
He has acquired over 97,000 followers on the platform and routinely posts content around "health and wealth". You'll see a mixture of topless photos, sports cars and Shopify Dashboards on his account page. He gives the illusion of an impressive and desirable lifestyle.
He also has a YouTube channel where he uploads content on the dropshipping business model. His 67 videos (to date) cover a range of topics such as advertising, customer service, order fulfillment and methods/strategies.
Jonathan released his Ecom Titans course over a year ago, but it appears that he has begun promoting it again through social media.
Ecom Titans Course
The Ecom Titans course is marketed to provide you with access to Jonathan's methods in how he builds and scales successful eCommerce stores using the Shopify storefront platform.
It is currently priced at $1997, which is supposedly on sale. I dread to think what the price was before!
Nonetheless for this price, you get access to 10 different models that cover a range of different topics on the business model. These are:
Store Building & Optimization
Shopify Apps
Product Research
Testing Products
Scaling Ads
Retargeting
Team Building
Order Fulfillment
Jonathan's "Multi-Million Dollar Mistake"
Mindset
The content is aimed at beginners, intermediates and those with experience alike. The sales page states that there is something that everyone can learn from the course.
Yet, a review of the content suggests that beginners would get most of the benefit due to the fact that several of the modules are based upon initial set up – whether that be for the store or for ad campaigns.
As you can see the course focuses primarily on the basic processes – store set up, finding products,running ads and fulfilling orders.
From personal experience I must admit that the technical setup part of building a dropshipping business is relatively simple. Platforms like Shopify take away the need to have any knowledge of coding, and Facebook have routinely improved the interface to make it simple to setup an ad campaign.
Building a store and installing apps can be done in a very short amount of time. Even a complete beginner can probably build an minimal, professional looking store in a couple of hours.
It's the strategy, marketing methods and insights that a course really needs to deliver on. Its finding out systems that you can apply irregardless of the niche/products being sold. Because of course, these will change dropshipper to dropshipper.
The Million Dollar Mistake module provides insight into one of Jonathan's stores and a fatal error that resulted in the loss of the store and the earnings. Its more of an educational learning step, rather than information that will be practical.
Mindset is something that you'll like have anyway. If you are willing to invest $1997 on a course and are committed to the process of earning an income online, you're half way there.
Final Verdict
Paying $1997 is a lot for a dropshipping course. Especially when it is not clear from the Sales Page exactly what you get when you sign up and with no promise of a money back guarantee if you're not satisfied.
With relatively little information known about Jonathan, and no clear way to verify his earnings or ensure his screenshots are legitimate, for me this is a course I couldn't justify investing in.
Instead, there are courses like eCom Elites that you can pick up for just $197. This course has over 200 videos and 10 hours of content so it's not inferior or shorter by any stretch.
In fact, the creator Franklin Hatchett has built up a lot of credibility in the dropshipping industry.
You've probably had enough of hard selling by now so I'd rather just introduce you to a very thorough course in eCom Elites and let you ultimately make the decision. Check it out here.
I'm sure it will be the right one.
But, if you did want to learn more from a student, then you can always read my case study and experiences. I've applied the content, seen what the recommendations can do and can only recommend it.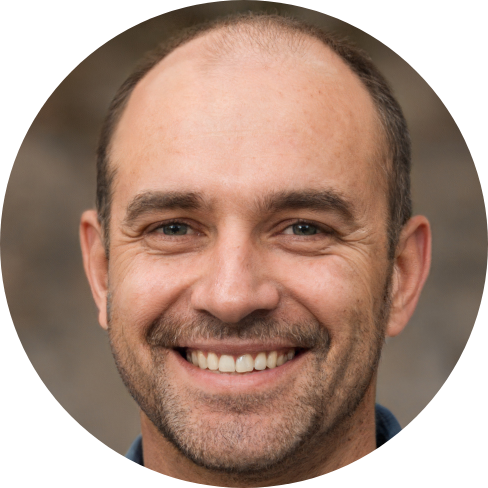 Hey, I'm Jeremy; a seasoned entrepreneur that has been earning his full time income online since 2005. My online business portfolio includes eCommerce stores and affiliate marketing niche sites. I also make money through Blockchain and Crypto. I created Unrivaled Review to share my knowledge, experience and recommendations for anyone looking to pursue such ventures.