Are you looking for more information on Jack Bloomfield and his eCommerce Training Program? Here's my eCom Uni Review, where we will be taking a look at the content, whats included and whether or not it is worth enrolling. At the end, I'll be providing you with my clear verdict and what would be the best use of your time, effort and investment.
eCom Uni is considered Jack's premier course. It aims to to teach you how to learn every aspect of building a successful eCommerce store. It is considered the more detailed program offered by Jack, whereas his other course, eCom Upskill, is his cheaper monthly alternative (at $80 per month).
Who Is Jack Bloomfield?
Jack Bloomfield is a young, 17 year old entrepreneur from Brisbane Australia. He describes himself as a "Teenage Serial Entrepreneur" and is the founder of Bloom Group (the parent company to his eCommerce enterprises).
He has been featured pretty heavily of late on a number of online publications and media companies like entrepreneur.com due to his early success with eCommerce and fast growth online. If you've been browsing LinkedIn for example then you may have noticed his presence there too.
He also claims to have been featured on other publications like Forbes, yet I am unable to find any publication or article as such.
If you run a search on YouTube you will soon find several interviews with Jack on channels including Studio 10 and Success Resources Australia. He also has his own channel where we has uploaded other interviews including one with ABC News and the Today Show. These are typically short 5 minute videos where Jack talks about his story and his lifestyle as a young entrepreneur.
Outside of his eCommerce stores, Jack is an active speaker at a number of entrepreneurial events like Success Summit and Retail Global.
Jack is perhaps most popular and has his largest audience on Instagram. His account @jackbloomfield, has over 65,000 followers, and he regularly provides content of some of the notorious people he has met (e.g. Gary Vee) and pictures from some of the talks that he has given.
eCom Uni Review
eCom uni consists of 35 videos, averaging 7-15 minutes in length, all around building an eCommerce business.
The course is hosted on the Teachables Platform, which is where you would pay and access the content if you decided to sign up.
You can get access to eCom Uni for 5 days free on a trial. It will however convert to a paid subscription at the end of that time unless you cancel ahead of time.
The course aims to provide you with information to meet these core objectives:
Learn how to start, grow and scale a Shopify Store.
Learn how to run effective Facebook Ads
Learn the Mindset Requirements for success
eCom Uni Content
The course opens with a Welcome video which provides an overview of the program, how it is structured and how to set your expectations for what you can hope to achieve following the content.
The next video covers the business model Dropshipping. Here, you learn what it is, the fundamentals of what is involved, how it works as a concept and what makes it work. Jack also covers how you can separate what success and failure would be for your eCommerce store.
Thirdly, you move onto a video all around the Mindset Requirements of what it takes to succeed. Here, Jack covers how to take risks that are managed, how to mentally set your limits, why you need to know your stuff and when and how to cut your losses.
Goal Setting is the next topic to be discussed. You learn about your spending budget and self-investment limits in this video.
Next up, Risk Minimization is covered. This video takes a look at setting realistic goals, why you should prepare for "short term pain for long term gain", how to learn from mistakes and how to dedicate yourself for success.
The End Goal of your store looks at your ultimate goal and why you should always have an exit strategy ahead of time. Jack then goes onto explain how you should progress with your store in order to obtain the best results possible.
Legal Protection teaches you what you need to set up in order to cover yourself from a legal perspective. You learn about the recommended structure, your liabilities, why you need to pay tax and then setting up a bank account.

The next two video cover what makes a Winning Product(s). You learn about the importance of having a product that is practicable, making sure your products are brandable and why you should spend some time up front researching a product before you decide to sell it and start to market. Regarding finding Winning Product(s). Jack includes different methods you can use, testing products without the need to spend and then how to use AliExpress to find products. Using the top selling functionality, how to know if a supplier is reputable and using multiple accounts for research are strategies discussed here.

Logos are next to be covered. Here you learn about their importance for your stores brand, the tools to create one, what makes an ideal logo and a breakdown of what a winning logo looks like with the appropriate colors, theme and style. At the end of this video Jack runs through your Social Media account setup including your Facebook Page.
Your Shopify Store follows in the next three videos and here you learn learn the steps to build and customize a store on the Shopify Platform. Here is what is discussed:
Differences between a General and Niche Store
How to build a store, step by step
How to create the required accounts
How to name your store
Creating your store layout
Selecting a Theme
Adding products with Oberlo
Essential apps to use
Setting up your Domain
Understanding settings across Shopify.
Payment Settings – including PayPal.
Setting up Abandoned Cart (and why it is important)
The next video covers Upsells and Cross-Sells, why these are important for increasing your profits, why they are effectively 'free sales' and the best apps to use for them.
Next you begin the Marketing of your products. In the Differences between FB Ads and Infleuncers video you learn about each strategy. Jack also discusses what Instagram Influencers are, what makes an Infleuncer Ad and provides some of his personal recommendations following his experiences. How to contact Influencers is another topic covered which gives you an overview of how to find them, qualify them and what to say when approaching them for business.
Facebook Ads are then covered in the next 9 videos and as you can see this is the most comprehensive section of the course. The following topics are discussed in these videos:
Types of Ad to Create on Facebook
Recommendations on how to convert a customer
How to use Canva to create Ads
Examples of the best ad copies and sourcing content
How Facebook Ads work/ overview of the Facebook Ads Manager Platform and advantages of Facebook Ads.
Advantages of Facebook
Facebook Retargetting (different types, when it should be used, using data)
Understanding Customer psychology, behavior and buying habits
Setting up a Facebook Campaign (what to and not to do, what makes an ideal campaign).
Testing products (why and how)
Facebook Ad tracking
Facebook Ad scaling
Facebook Messenger Marketing (what it is, tools to use)
When to outsource Ads (including using Virtual Assistants)

Heading towards the later videos of the course, you turn to how to fulfill customer orders (best process) and then how to outsource (best time, specific task to outsource).
The penultimate video covers why you should take advantage of the holidays. Here Jack mentions why its an ideal time as an eCommerce store owner, what customers want at this time and how to get into seasonal holiday niches.
The final video of the course mentions the importance of brand building, why its valuable and some recommendations to start this process for your dropshipping so.
Bonuses
The bonuses included in this course include access to the private Facebook Group (<300 members) and access to a live group video once a month. Here Jack answers questions and provides his insights of the eCommerce space including trends and recommendations.
Refund Policy
Refunds are only available within 24 hours of payment. There will be no exceptions so you should be sure about the course ahead of signing up if you was looking to file for a refund.
Final Verdict
Despite all the hype, the eCom Uni program by Jack Bloomfield provides a basic training of how to research for products, build a store and run Facebook and Instagram Influencer Ads. Considering his publicity and how successful he claims to be, I was actually thoroughly dissapointed in the lack of content included in his 'University'.
At just 35 videos, which are short to medium in length and depth, this is clearly one of the shortest dropshipping courses currently available. Beyond just the limited number, the videos that are included primarily discuss setup and the fundamentals rather than some practical advanced strategies which is disappointing to say the least.
Where is the content on other marketing strategies that you can and should implement? Google Ads, Search Engine Optimization, Sales Funnels, Email Marketing are just some which you would definitely want to consider as an eCommerce store owner. Its clear that there are a number of highly effective marketing strategies (both free and paid) that are not included in the content of this course.
The truth is, the more marketing strategies you have at your disposal the higher your chances of success. More marketing opportunities enable you to diversify, scale and eliminate risk – it makes you less vulnerable against any platform changes, changing consumer trends and pricing. It also gives you increased exposure and an ability to get your products out there in-front of your target audience. Unfortunately, this course only briefly covers Facebook Ads which is not the only way to advertise and market your products, not should it ever be.
I also have some concerns around the pricing of this course. While you can get a 5 day Free Trial for eCom Uni, consider that you would need to cancel your account ahead of time and before that fifth day or otherwise you will be charged. To me, I find it suspicious that you have to provide your billing information and that there is no obvious and clear indication of the actual course price. This feels a bit disingenuous despite the fact that you are getting free access for a reasonable amount of time.
Instead, I would thoroughly recommend that you take a look at eCom Elites by Franklin Hatchett. With over 200 videos and covering all of those marketing strategies discussed above (including over 50+ on Facebook Advertising alone) you're going to learn a considerable amount more for a respectable one off price of just $197. You won't be required to pay a monthly fee and you can get all the information you need right from the very get go. Plus, the private Facebook Group there is considerably more active with over 5000 students (more sharing, discussion and opportunities to learn)
35 videos vs 200 (its not even close).
I'm not going to outline all of the benefits of the course here, that is what my eCom Elites Review will do. You can get an excellent insight into the course content and my personal experiences having applied the strategies over the last year. As I am a fellow student of the course, you're going to get an inside 'under the hood' look at what this more suitable alternative has to offer.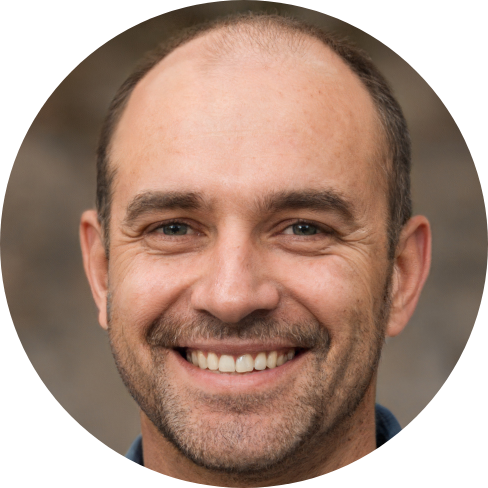 Hey, I'm Jeremy; a seasoned entrepreneur that has been earning his full time income online since 2005. My online business portfolio includes eCommerce stores and affiliate marketing niche sites. I also make money through Blockchain and Crypto. I created Unrivaled Review to share my knowledge, experience and recommendations for anyone looking to pursue such ventures.