Version 2 of the eCom Uprise course has been launched, but is it much better than the original version? That will be the primary objective of this review here today. You'll learn whats included in the updated Sam Jacobs Course and whether or not you should sign up for $997. My Verdict provides you with a short and succinct overview of what you should do if you are short for time.
The course Sales Page states that this is the "easiest and least overwhelming" way to succeed with dropshipping. Along with this Sam states that you can get started quickly whereby you have a store built, products listed and ads running in under a day. Lots of bold statements, but does the course actually deliver?
But first, who actually is the course creator?
Who Is Sam Jacobs?
Sam Jacobs is an 18 Year Old Entrepreneur from the United States. He is a typical young millennial utilizing the YouTube and Instagram Platforms to gain a following, publish content and promote his courses.
He claims to have generated over 7 figures online, primarily from eCommerce in little under a year. His YouTube Bio and course Sales Page provide this information, there is little to be found about him online outside of this.
Sam has a YouTube channel with a modest 2.8k subscribers (at time or writing). It was established in February 2018 which interestingly coincides with his apparent success with eCommerce.
Videos cover the typical eCommerce subjects like "the best products for dropshipping", "how to make xxx per day" and "sell these to…". As you can see and will know already if you are a subscriber, he loves a clickbait title.
Outside of YouTube, Sam Jacobs is perhaps best known on Instagram where he has a larger audience. Over 95,000 followers receive his new posts which range from images of flashy cars, to course promotion posts, to pictures of himself and others supposedly within the industry.
Interestingly, Sam's personal website samjacobs.org is only used to promote his products and courses. If you visit the domain you'll notice that samjacobs.org redirects to the ClickFunnels home page. Here you can see that he is using the ClickFunnels Platform and Sales Funnel Software to host his site and this is the primary objective of it.
eCom Uprise 2.0 Review
The course is comprised of 55 lessons and videos spanning 9 modules. Each module focuses on a particular topic of building, managing or scaling a store.
To sign up you need to visit Sam's personal website, samjacobs.org, which as previously mentioned is hosted on ClickFunnels.
By default you can only pay via Credit Card, so if you want to pay via PayPal (which is generally a preferred option), you will have to email Sam at the email address he provides and wait for his response. You'll then need to organize the payment away from the Sales Page (not ideal).
Here is the complete list of modules included in the course and the lessons covered in each one.
Module 1: Million Dollar Mindset
The opening module of the course serves as an introduction where you discover the details of how to join the private Facebook Group and an overview of the dropshipping business model.
You'll also find a video around mindset, particularly the Entrepreneurial journey, what you should and can expect and how to stay motivated throughout the process.​
Module 2: Build a Store From Scratch
The next module turns to teaching you how to build your store even if you have not built one before. The platform of choice is Shopify.
Lessons cover the differences, benefits and drawbacks of a Niche vs General Store and how to build your brand.
Then you move onto the technical side of store creation; importing products, creating an optimized product page, the best shopify apps to install, shipping recommendations, key pages to have on your store and how to fulfill orders are all discussed.
Module 3: Finding Winning Products
Next up, you learn all about what makes a product a 'winner' and how to ensure you are selling the best products possible.
Videos cover how you can use Instagram (IG) influencers and winning products to multiply your success, before you turn to some examples of the best selling products.
Finally, there are videos included on utilizing the Instagram Feed (Feed Method) to find products and some research software you can use to find products to stock in your store.
Module 4: Instagram (IG) Influencers A-Z Guide
The first marketing strategy to be discussed is using Instagram Infleuncers to promote your products. In this module you learn what they are and how to use them.
This module is divided into '7 days' so you can understand how this strategy looks when set up and running.
Each day covers a particular element of this marketing strategy:
Day 1: IG Influencers Overview
Day 2: Recommended Apps for IG
Day 3: Marketing on IG
Day 4: Profiting with IG
Day 5: Fulfilling Orders
Day 6: Scaling
Day 7: Ad Copy Recommendations
The final lessons covers a strategy on how you can get free sales with Instagram and grow your following.
Module 5: Facebook Ads (For Beginners)
The next marketing strategy to be discussed is using Facebook Ads. This unit is aimed particularly at beginners so if you have used Facebook Ads before the benefits of this content are likely to be limited.
Lessons here cover the basics, what Facebook Ads are and the different campaigns available.
You then learn how to set up a Facebook Ad, find the best interests for your product(s), using video ads, outsourcing parts of the process and writing ad copy.
You then turn to understanding the data and how you can use this to keep your ad spend on track.
Finally videos cover how to test, even with a low budget and then how to deal with clicks but no sales.
Module 6: Advanced Facebook Ads
Now that the basics are covered, Sam provides some extra lessons on advanced Facebook Ad strategies and recommendations.
Here you learn when to kill or scale an ad, how to scale an ad even with a low budget and how to understand the data to make more sales.
Further lessons cover the importance of social proof to getting more sales from an ad, using custom audiences and re-targeting campaigns and utilizing manual bidding techniques.

Module 7: Maximizing Profits By Optimizing Your Store's Backend
This module looks to help you optimize elements of your store to help you maximize your profits.
Here, Sam covers how you can set up Email Marketing to communicate with customers, getting your customers to buy more products from you (increase average order value) and using texts to overcome abandoned carts.
Module 8: ???
**This appears to be missing from the Sales Page; its not quite clear if this module even exists.**
Module 9: Advanced Dropshipping Tactics
Marketed as module 9 (despite no module 8 being evident), the final module is a short three video one all about advanced dropshipping tactics.
The ones discussed here are using the marketing tool Vyper, working with the Power Pixel and using Chatbot Marketing.
Final Verdict
The eCom Uprise 2.0 course provides an eCommerce training program centered around store creation, optimization and promoting your products via Instagram Influencers and Facebook Ads.
Being 55 videos, this is definitely not the longest course available on the market, and it is certainly not the cheapest either.
There is a lot of content covered that you can find for free online; whether that be on YouTube or on personal blogs. It would have been good to have seen more strategies, recommendations and insights from someone claiming to have made 7 figures in little under a year.
When you compare the eCom Uprise 2.0 course with others like eCom Elites ($197-$297), you soon realize that there are better alternatives out there.
With eCom Elites, you get access to over 175+ videos accross the ensitre dropshipping business model. Not only does it teach you the basics and fundamentals like how to build, manage and scale a store, but you get access to entire mini courses on several online marketing. Google Ads, Sales Funnels, Email Marketing, Organic Google Traffic (SEO – 100% free), Facebook Ads, Instagram Ads, Chatbot Marketing are just some of these included.
Plus you'll be getting access to an active Facebook Mastermind Group of over 5000 students (where you can ask questions and learn from others), lifetime access/updates and even done for you sales funnels. It makes sense to join me in eCom Elites.
If you want to find out more about the course, including screenshots of the members area, what it looks like and what is covered, hopefully my comprehensive review will give you all the information you need.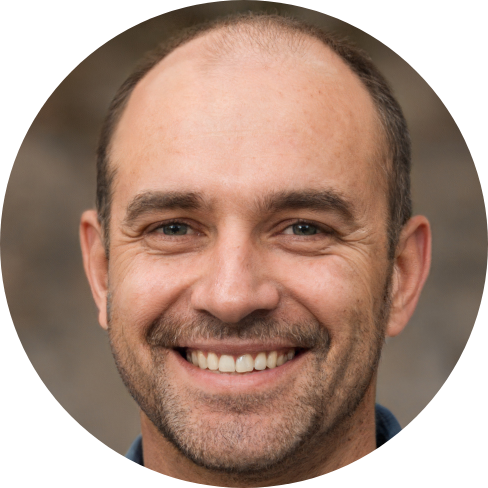 Hey, I'm Jeremy; a seasoned entrepreneur that has been earning his full time income online since 2005. My online business portfolio includes eCommerce stores and affiliate marketing niche sites. I also make money through Blockchain and Crypto. I created Unrivaled Review to share my knowledge, experience and recommendations for anyone looking to pursue such ventures.