Are you seeking more information on the monthly subscription eCommerce course by Jack Bloomfield? Here is my eCom Upskill Review, and I'll be providing youe with exactly that. We'll be taking a closer look at the course, whats included and whether or not its worth the $80 per month asking price. My verdict at the end is perhaps the quickest way to see if its for you, but if you want to take a closer look at the content then I suggest you continue reading on.
eCom Upskill aims to be an eCommerce training that teaches you how to market, build a brand and develop as an entrepreneur. It consists of a short eCommerce training program (15 videos), plus the release of new topics each month.
It is one of two eCommerce programs released by Jack Bloomfield – the other being eCom Uni which I recently discussed here.
eCom Upskill is the cheaper monthly 'version', costing $80 a month. What is actually included for the price and what would you be getting? Lets take a look shall we.
Who is Jack Bloomfield?
Before we take a look at the course, its a good idea if we look at the creator and his credentials. Jack Bloomfield is a young Australian Entrepreneur who has found success in the eCommerce space. This has resulted in the forming of his two companies, the Bloom Group and Bloom Education. Bloom Group is the company used to spearhead his eCommerce stores and Bloom Education is the business that provides education and training; which is where Jack's courses fall under.
Due to his early success as an entrepreneur, at just 17 years old, Jack has been featured quite heavily in the press and you'll notice that he has had articles published in the likes of inc and entreprenuer.com.
Jack is also a public speaker and often takes to the stage at various entrepreneur and start up events where he provides talks about business strategy, execution etc.
On Social Media, he is most active and has built his largest audience on Instagram (@jackbloomfield). He has acquired 65,000 followers whom he shares his content with.
eCom Upskill Review
The course consists of a basic training course of 15 videos, access to a private Facebook Group, a monthly live group Q&A call with Jack) and some monthly content not specified ahead of time.
The course is split up into three sections, Produce, Sell and Scale. The concept being that you undeetake the steps in each fundamental area through the course.
Produce
This is the largest module of the course, consisting of 9 videos on different topics. You primarily learn about setting goals, expectations and other ways to mentally prepare and plan for your new business:
The different ways to earn money online,
Income philosophies
Cultivating a Money Mindset
Steps required for success
The ultimate goal
Monetizable Skills
How to brand yourself online
How to speak on a stage
Basic guide to dropshipping
Sell
With the foundational knowledge in place, you then move onto building your store on the Shopify platform. Here whats covered in this section:
Walkthrough of Shopify
How to Dropship
How to build a store step by step
How to find winning products
How to scale a store
Monetizing yourself
How to run Facebook Ads (setup, testing)
Scale
The last section covers scaling and how to take your product and/or service to the next level. The idea being you learn to make more money out of what you know is working and people want.
Final Verdict
Ecom Upskill aims to be an eCommerce package that provides you with the information you need to build a successful online eCommerce business (regardless of your current experience and knowledge).
Unfortunately, when you take a look at whats included you soon realize your getting access to a very basic and short course (just 15 videos in length that average 7-15 minutes). The majority of these are on 'mindset' which are not eCommerce specific nor will provide you with any actionable strategies to implement with this business model.
In many ways, you're learning how to build a Shopify store with this course. Marketing is discussed, but briefly, and you're likely to have more questions than answers following the approach.
While you will be getting access to new monthly content, consider that you'll need to wait each month for it to be released and that it will cost you an extra $80 to continue with your subscription for it. There's also no real guarantee as to what this content is, what topics are covered etc.
Judging by whats included, perhaps the main incentive to sign up is access to Jack and being able to get on the live call once per month. I see several issues here.
How likely is it that you'll get access to Jacks direct email address? Will he have the time to support you like you may require?
What if you cannot make the live call, what if this time is not suitable? Isn't he from Australia?
The Live Calls are Group Calls; will there be time to raise your own questions, can you get into the detail on your own store? Would you not be disclosing your niche and products to other students looking to build a store and business too?
With all factors considered, it doesn't make much sense to sign up to the eCom Uprise monthly program. But I'll tell you what does…
eCom Elites by Franklin Hatchett ($197-$297 – one off price) is without doubt the best alternative. Its perhaps the most comprehensive and in-depth training (over 200 videos) that you can get on building a successful eCommerce business, and I've looked at a lot over the years.
It includes dozens of step by step videos on all of the fundamentals like store setup, design and optimization but where it sets itself apart is that it includes step by step training on dozens of marketing strategies that you can use to acquire customers. Facebook Ads, Instagram Advertising, Google Ads, Sales Funnels, Email Marketing, Free Search Engine Traffic and SEO, Chatbot Marketing and more. Each is a separate module with 25-50 videos each and you'll learn the A-Z of setting up campaigns, running and scaling them on each and every platform.
The truth is if you want to succeed with eCommerce, or any online business for that matter, you're going to want to equip yourself with as much knowledge and as many strategies as possible. Ecom Elites is a great way to do just that.
I was so impressed with it that I decided to write my own review. You'll see exactly whats included, what its like and my personal experience having applied the content.
It may be slightly more expensive (upfront), but its a one off price compared to Jacks monthly subscription model. You shouldn't need to sign up for the long term – its better to get all the content you need, accessible, right now.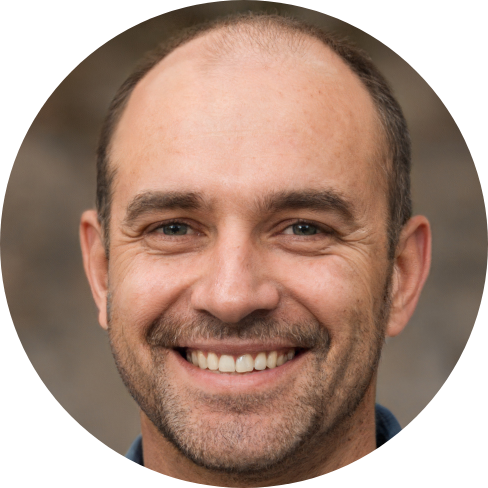 Hey, I'm Jeremy; a seasoned entrepreneur that has been earning his full time income online since 2005. My online business portfolio includes eCommerce stores and affiliate marketing niche sites. I also make money through Blockchain and Crypto. I created Unrivaled Review to share my knowledge, experience and recommendations for anyone looking to pursue such ventures.