Brandon Louis is promoting his new eCom Wealth Academy course via Instagram of late. Chances are that if you are here, you've seen them too.
If you are wondering if this course is worth the $497 asking price, what you get if you decide to sign up, and if this is the best course currently available to learn dropshipping then I suggest you read on in this review. Or if you are in a hurry you can jump straight to my verdict to save yourself some time.
Please note: For full transparancy I am not a student of the course. I have not signed up nor see the content. This review is purely observational and based around my thoughts and experience.
The eCom Wealth Academy course states it will help you start a hugely profitable eCommerce business by finding a '6 figure winning product'. It is marketed at all experience levels, whether you have tried eCommerce in the past or have no online or business experience.
His website, brandonlouis.io, is entirely dedicated to the course. There is no about me page, blog or other information available there.
There is very limited information about Brandon Louis available online. All you can really find is that he is a 22 year old entrepreneur from New York who has has experience and claims to have found success with dropshipping (according to his Sales Page).
Brandon does not have a YouTube Channel, it looks like he purely markets himself via his Instagram Account @brndnlouis. At time of writing he has 17.4k followers and just 6 posts – with only one being related purely to eCommerce (more specifically Shopify).
Nonetheless, the focus of this review it to take a look at the course so without further ado lets get started.
eCom Wealth Academy Review
eCom Wealth Academy is currently available for purchase via the Teachables platform and also on his own personal website aforementioned.
The course can be picked up on his personal website for $497 whereas on teachables it will set you back $596. Depending on when you access either platform, you may be able to find different prices (subject to discounts and offers) Either way, you're getting the same content.
If you have discovered his course via his Instagram ads then you will have likely been directed to his personal site which is setup with ClickFunnels.
The course is broken up into 7 distinct modules and consists of a total of 40 videos that guide you through store creation, product research, and advertising. You also appear to get access to Brandon for one on one mentoring throughout the content and the process. You'd need to contact Brandon to see how this works.
Here is a closer look at what you get in each of the modules:
Module 1: Creating Your Store
The opening module of the course exclusively focuses on building your eCommerce store on the Shopify platform. This is the most comprehensive module in the course and where the majority of the videos and content lies. In fact there are 23 videos in total here. That's over 50% of the course!
While this may be required for beginners, I'm not quite sure how he can market this course at those who have tried eCommerce before when the majority of the content is on store creation.
Nonetheless, in this module there are videos on how to build you store running through the things you need to do step by step.
The first couple of videos cover the basics like account setup, general settings and all of the pags you are going to need (Refund policy, Return Policy, FAQ, and Terms of Service). You then move onto adding products and importing products via the Oberlo app. Standard stuff.
You learn a couple of techniques to spy on your competition and also some conversion boosting tactics like:
Using free shipping rates to entice customers to buy,
Creating effective product pages,
Building social proof
Setting up sales pop ups,
Other videos in this module include setting up your Facebook Business Account and Page for the latter advertising promotion strategy.
Finally there are some lessons on the technical aspects of your store including how to set up Google Analytics, buying a domain, email forwarding, setting up your FB pixel and URL redirects.
The content appears to primarily help with setting up the the technical stuff which can be difficult and confusing so its good to see it covered.
From my personal observations, most of the videos here look to be publicly and freely available on YouTube and other blogs. I guess the benefit is that the content is nicely aligned and in a logical order with a step by step action plan.
Module 2: Order Fulfillment
The second module looks to be a brief overview of how you can fulfill your orders with the free Oberlo app. This will be used when you start getting orders from customers.
There are only three videos here but they look to teach you how to use Oberlo and and manage your sales via the app.
There's a video on common AliExpress problems and how you can overcome them.
The final video covers affiliate programs to find people to promote your product (which you will need to pay commission). From experience this is a good strategy but is quite advanced and not something you will likely want to do in the beginning of setting up a store.
Affiliate programs are notoriously expensive to sign up to as a merchant (Shareasale costs $550 minimum for example) and you're going to need to pay for FB ads on top of paying for this course so unless you have a lot of spare money lying around this probably isn't the best of ideas.
Module 3: Product Promotion Using Twitter
The third module has videos that are based around using Twitter to find customers.
While I haven't seen the content of the videos, Twitter does not appesr to be an ideal platform for advertising. It doesn't appear to be growing in terms of users either.
There are five lessons here which I can infer aim to teach you how to market your store and products on Twitter.
There are videos on Twitter Influencer marketing, how it works and the types of accounts to use. (from my research this is basically getting Twitter accounts with large followings to promote your product for a fee).
There's also a video on how to write tweets that aim to drive sales but remember there is a character limit and you'll have an account with no followers.
The module finishes with a lesson on how to open DMs (direct messages) on your account. This will be time intensive if you want to talk to customers but for talking with influencers would be useful.
Module 4: Marketing with Instagram Influencers
The next module turns to Instagram Influencer Marketing and despite it being the largest social media platform in 2019 and one of the most visual and ideal to market on – the course has 2 lessons on it.
Vidoes appear to cover the basics of how to find influencers and then a strategy you can use to automate the process.
Module 5: Advertising with Facebook
The next module appears to be thr third marketing strategy coverered in the course. It is perhaps the most commonly used for dropshipping – Facebook Ads.
This module has 6 videos in total. Here's the lesson topics:
Setting up a campaign for beginners
Creating Facebook Video Adverts
Builong Lookalike audiences
Ceeating retargeting campaigns that use custom audiences
Breaking down your ads and optimizing
Scaling your ads.
When you compare the FB advertising module to the one found in eCom Elites (50+ videos on Facebook Ads alone) and considering that course costs $197, it appears that eCom Elites is a far better deal.
Module 6: Researching Products
Module 6 looks to be focused on Product Research with three videos currently listed on the Sales Page of the teachables site.
The videos appear to cover how to find winning products on each of the three platforms: Twitter, Instagram and Facebook.
Module 7: Tips & Tricks for Facebook and Oversll Mindset
The final module of the course looks to include only 2 videos. The first appears to cover advert strategy and how to manage them at different stages of an adverts life. I can infer its to do with scaling/ cutting ads.
The final video looks to cover the mindset you need to succeed with eCommerce. My thoughts are that if you are paying for $497 for a course you are taking it seriously and have the right mindset to begin with?
Verdict and Final Words
The eCom Wealth Academy Course by Brandon Loius appears to fall short on several fronts, most notably the number of videos and the price.
With just 7 modules, a total of 40 videos and most of those coming in the store building section (23), this appears to be a very short course for the price(s) being charged. It's not exactly cheap it looks like you primarily learn how to set things up rather than learn the methods and systems to succeed.
Granted I havent taken this course and Brandon does include mentorship for each of the modules if you wanted to seek help there. This appears to be the main benefit of the course.
Personally however, I cannot see how you can justify paying $497 for this course, when there looks to be more comprehensive courses for a third of the price. Take eCom Elites by Franklin Hatchett as a prime example. It has over 175+ videos on the entire eCommerce store building, managing and scaling process and can be picked up for a far more respectable $197.
There's a tonne of information on Facebook Ads, as well as other marketing methods like Instagram Marketing, Content Marketing, Search Engine Optimization, Sales Funnels, Email Marketing, Chatbots, Snapchat and a lot more.
Why not do yourself a favor and sign up to a course from a proven entrepreneur for a fraction of the price.
Taking it a step further, you could also get a premium high-converting theme with 12 conversion boosting apps included for a total spend of just $294. And you're still saving.
If you want to read more information on what's included in the eCom Elites course from the perspective of a student, then click here to read my eCom Elites review. Here, you can see screenshots from inside the members portal and see what the content has enabled me to achieve.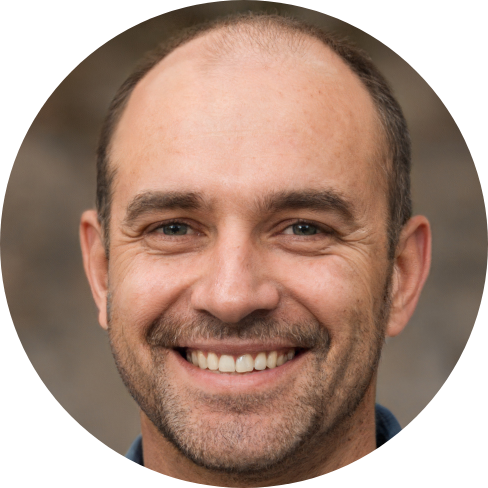 Hey, I'm Jeremy; a seasoned entrepreneur that has been earning his full time income online since 2005. My online business portfolio includes eCommerce stores and affiliate marketing niche sites. I also make money through Blockchain and Crypto. I created Unrivaled Review to share my knowledge, experience and recommendations for anyone looking to pursue such ventures.