The EcomAlphas course by Sebastian Ghiorghui and Matthew Bolis claims to be the "most inclusive and value packed drop shipping course in literal history". Its a bold statement, and one in which we will be taking a look at in this review today. As such, we'll be taking a look at the full content of this training and whether or not you should sign up for $797. At the end, you'll be able to get my succinct verdict on what you should do.
EcomAlphas aims to be a complete guide on dropshipping, from store creation all the way through to marketing via Social Media. The concept being that you will learn the respective training from those with experience in the field; the Shopify and Ecommerce material from Sebastian, and the Social Media Marketing from Matthew.
Who Are Sebastian Ghiorghiu and Matthew Bolis?
Sebastian Ghiorghiu is a young online entrepreneur most widely known for his YouTube channel and content. At just 20 years old he has built his subscriber list to just over 120,000, and routinely uploads new content all around the dropshipping business model including strategies, recommendations and how to's.
Sebastian refers to himself as a 'YouTube Shopify Influencer' and if you are here chances are you have watched some of his videos and may even have subscribed to his channel.
He often refers back to his story, where he supposedly dropped out of college and quit his job at Taco Bell. It was dropshipping that Sebastian claims enabled him to earn a full-time income through multiple stores that now run on autopilot.
Sebastian is also known for releasing courses regularly on the dropshipping business model. The 'Dropshipping Crash Course' is one such example.
Matthew Bolis, the second contributor to the course, is less well known. He claims to have begun Instagram Influencer Marketing at just 14 years old and that he has since been able to acquire millions of followers on multiple Instagram Accounts. Due to this success, he has built his own Media Company and Agency called 'Bolis Media'.
Despite his statements, his personal Instagram Account @mybadmatthew, has just under 20,000 followers. Content in the course covers how to buy 10k fake followers for $10 so whether or not we can trust his statements and whether or not this following is real is open to interpretation.
EcomAlphas Review
EcomAlphas is an 10 Module video course, split into 10 weekly topics. Therefore, if you decide to sign up you will only be able to access the first weeks content. Each week thereafter, you'll start to unlock new content.
The course is hosted on the Teachables platform, which is what will handle your payment and where you will access the course content and videos. This is an excellent platform for live-streaming, instant playback, high quality footage and logical sections of content to make applying the content easier.
Week #1: Course Intro + Meet Your Instructors
The opening module of the course provides four videos. The first gives you a basic introduction to the course, whats included and how it is going to work for you.
The following two videos cover the story and experience of Sebastian and Matthew; interesting to hear of what is possible but nothing actionable here.
The final video covers the importance of your mindset, why and how you should change it if you are starting a dropshipping store.
Week #2 – Researching for Products
The second week is focused on helping you research for winning products. There are 8 videos here to help you do so.
You learn how to use Facebook to find products that are selling, finding trending products on Twitter and AliExpress and then how to use software to automate this process.
Videos go on to teach you about several seasonal trends and products that sell every year. You'll also learn about finding out about the competition for each niche and product and how much these are making per day.
Week #3 – Ads
Week three turns to the importance of your ads, how to set up them up and some of the do's and don'ts you need to consider.
Videos here cover the importance of custom content – taking your own pictures and how you should edit them. Next, you look at understanding what an ad is and what makes it successful before being shown some ideal picture ads and ideal video ads.
Lastly, you are shown what you should do in the hypothetical scenario that you do not have custom content available for your ads.
Week #4 – Store Creation & Optimization
Next up is a module all about how to build a store on the Shopify platform and then optimize it for higher conversions.
Videos here cover the different ways you can dropship; whether setting up a store in a particular, or General (selling products in multiple categories) or whether you want to build out a brand from scratch.
From there you go onto the technical aspects including: creating your accounts, installing your theme and apps like the Oberlo Extension to import your products and the Coded Discount Timer for urgency.
Other lessons teach how to find 'filler' products you can upsell and downsell to your customers, how to find competition/inspiration for product pages and then creating a high converting product page.
Sebastian also covers how to configure navigation, ensures it has everything it needs for optimal user experience, and how to create a logo and install it at your checkout.

Week #5: Instagram Marketing
The Instagram Marketing topic is covered by Matthew Bolis in week 5. Videos here cover:
Why to market products on Instagram
Cheapest way to get Fake Followers and Likes
Feed vs Story Ads and what you should be paying for them.
Negotiating with Influencers and How to Pay Them
Creating Native Ads for Feeds and Stories.
Ad Optimization Techniques
Troubleshooting Ads
Using CloutHQ to find Influencers.
Week #6 Understanding Facebook
In the sixth week you are provided three videos which hope to teach you how to 'understand Facebook'. This is the second marketing strategy to be discussed in the course.
You learn about the Spider Web Strategy, understanding your Break Even Point and how to best budget for Facebook Ad campaigns.
Week #7: Facebook Ads
A continuation of week #6, here you learn more about building a Facebook ad campaign and optimize it once underway.
Videos here cover:
How to create your Ad Account & Install your Facebook Pixel
Adset Organisation
Organizing Facebook Columns to read your data
How to read Facebook Ad data
First and second stages of scaling
Lookalike audiences
Week #8: Case Study
There are two videos in week 8 that provide a walk-through of Matt's own store. Its based in the gaming niche and sells products related to the game Fortnite.
Here, you can see how Matt has set his store up following the recommendations provided in the other modules.
Week #9- Automation, Branding, And Team Building
Just the one video here on how to appeal on AliExpress "when you get blocked". This doesn't really fill you with much confidence, it would be better if a video covered "how not to get blocked".
Moreover, not quite sure how this relates to or covers the huge and important topic "Automation, Branding, And Team Building".
Week #10 – Extras
The final module of the course does not include any videos; rather, it provides two downloadable templates:
Spent Sheet
Influencer Contact
You are then asked to leave a review for the course for future course improvement.
Final Verdict
EcomAlphas appears on the surface to be a well constructed and cleverly devised course by individuals with knowledge and experience within their respective fields. It makes sense to learn from multiple individuals; ones that specialize and are aware of their strengths and limitations.
Unfortunately, in reality, there is a lack of content whereby modules and videos and short and the overall 'blueprint' is lacking meaningful depth. While a lot of the fundamentals are covered, a lot of the advanced strategies and methods that set a course apart from free material that you can get on YouTube/Blogs is not included. Beyond this a lot of the modules that are covered could have included a lot more. When you look at the Facebook Ads modules in particular there are only 11 videos in total. eCom Elites, as an example, has over 50.
Sebastian is renowned for bringing out new courses, so its interesting that the final part of the course asks you to provide feedback for future course improvement. It does not look like this, or his other course (Dropship Crash Course) has been updated in some time. Week #9 is a prime example of this.
Considering these factors and then the cost involved, its a course that does not warrant a $797 asking price. This is particularly true when you compare it to just some of the other courses available on the market.
When looking for a dropshipping course, you want one that is going to equip you with multiple marketing strategies and opportunities. While Social Media can be immensely profitable, you are going to want other infrastructure in place like Sales Funnels and Email Marketing to solidify customer interest and boost conversions.
Beyond this, Google Ads, Search Engine Optimization, Facebook Ad Strategies, Chatbot Marketing etc are just some of those strategies that will ensure you succeed and that can take you to the next level.
eCom Elites ($197-$297) is a course that will provide you with a level of training that will help you to build a long-term sustainable online business. With over 200 videos, content being added regularly and a private group of over 6000 active members discussing strategies, this is a far more suitable investment.
If you're interested in a cheaper course with more content and practical takeaways, then head over to my in-depth review where I show you inside the members area and breakdown the modules to show you exactly what is included and how it can help you.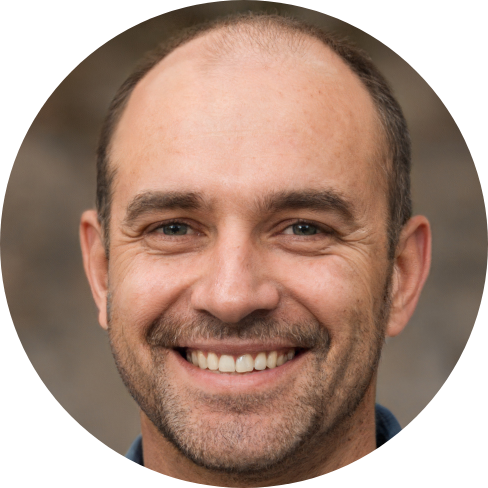 Hey, I'm Jeremy; a seasoned entrepreneur that has been earning his full time income online since 2005. My online business portfolio includes eCommerce stores and affiliate marketing niche sites. I also make money through Blockchain and Crypto. I created Unrivaled Review to share my knowledge, experience and recommendations for anyone looking to pursue such ventures.