If you've been watching dropshipping content and browsing social media recently, you would have likely come across Ecomlad. But what services do they offer and are they worth the price? These are just some of the questions that are going to be covered in this Ecomlad Review.
Ecomlad aspires to help entrepreneurs successful grow their eCommerce business; they attempt to do so with a variety of products aimed at current and future Shopify store owners.
Perhaps the signature product of Ecomlad is their monthly subscription. They do however offer courses and a support community aswell.
Let us know take a closer look to see what they have available and on offer:
Ecomlad Review
Ecomlad are an online service provider within the dropshipping niche.
They are promoting pretty heavily on Social Media of late; you may have even see the following ad within your Instagram Story:
They have a number of different products which we will now run through below.
If you are struggling for time, or just want to read my verdict, then click here to jump straight to it.
Monthly Membership
The concept behind the membership is that you can access a large list of 'winning products' to dropship that are "proven to sell online".
The idea is that you can leverage Ecomlad's research and data; preventing the need to research and test.
The Ecomlad Monthly membership is available across three pricing tiers:
Monthly Membership (one time price of $39.99)
3 Months Membership ($29.99 per month paid in one payment of $89.99)
6 Months Membership ($19.99 per month paid in one payment of $119.99).
When you look at the options, the longer you sign up for the cheaper it works out per month. However, you need to pay for the months ahead upfront.
Membership gives you access to the same services within the package, you jlare just getting access for different periods of time.
Here is what is included in the membership:
Product Database (of 10,000 products to dropship)
Database Product Additions (~250 per month)
Daily Product Ideas
Facebook Target Audience suggestions for each product
Video ads for each product
Access to the Ecomlad Shopify Courses (which can be purchased separately)
Research Audience Data
Competitor and Supplier Reports.
The product database, which is perhaps the main selling point, is a cloud-based software. This means that you do not need to install anything on your computer. You'll get an account (if you did decide to sign up) in which you will login to and access the database.
The database is updated "every day" with "quality over quantity" according to the sales page.
Aside from the product suggestions, you'll also be getting access to target audience data, video ad material and reporting.
If you have not yet built a store with Shopify, then there are also some videos explaining how to do this.
Blueprints and Courses
Alternatively, Ecomlad also offer a number of blueprints and courses which you can purchase separately. At present these are:
6 Figure Ads Blueprint ($29.99)
Google Ads Blueprint ($14.99
Facebook Winning Ads Template ($9.99)
Top 20 Instagram Influencers ($14.99)
The 6 Figure Ads Blueprint: covers the main strategies for Facebook advertising.
There is information on how to choose a winning product, setting a campaign budget, using ad objectives and customer targeting.
You also learn about ad analysis, testing, the horizontal and vertical scaling methods (what they are and how to use them).
The Google Ads Blueprint: provides information on running a Google Ad campaign.
You learn about keywords, search volume, importance of testing and understanding metrics and data. Bidding strategies, ad creation and ad optimization are also covered.
Facebook Winning Ads Template : shows you how to structure a successful ad.
You get insight into the importance of your title, why you need to explain the benefits of your product, the deal you are offering, a call to action and how to write a description
Instagram Influencers: is a list of 20 Instagram Influencers that Stafan has used to promote his products to their audiences.
Final Verdict
Ecomlad appears to be an effective solution to outsourcing your product research and testing requirements. However I have some concerns in which makes me doubt whether this is the best option for new and existing dropshippers.
First and foremost, it doesn't make sense to me to sign up to a service whereby all customers are accessing the same database, data and information.
I'd also like to know how a product qualifies for the database. There is a mention of criteria but it would be good to know what this is. Otherwise, we just have to trust blindly in the product recommendations which to me, goes against the point of the service.
You have to consider that everyone who enrolls in the membership could look to sell the same products (using the same audiences and ad copy) as you.
Further, there is little to be found online about the team behind Ecomlad. What makes them experts in dropshipping? All I could personally find with some hunting around on the site is that the owner is called Stefan. He claims to have run several successful dropshipping stores and profited big with eCommerce. But, there is no proof of earnings and we have to take his word for it. Perhaps you could do a better job than me and find it?
There also appears to be a member of the team called Josh who is in the promo video on the Sales Page. As to who he is and how he supports the team outside of marketing is not known.
Lastly, I don't like the fact that despite there being the option to have a monthly membership (and get it cheaper the longer you enroll for), you need to pay it all up front and in full.
A Better Option For You
It makes sense to me to learn how to conduct extensive and thorough niche and research on your own. This is a skill in which will have so many benefits for any online venture that you ever pursue.
In the immediate realm of time, it will help you to build out a dropshipping store with unique and interesting products that you can verify sales ahead of time. You'll also be able to find new markets; ones that are not saturated with other sellers.
Product research is perhaps the most important aspect of dropshipping; why would you want to outsource this and blindly rely on a database we do not know how is being populated? Are the products properly vetted and tested?
So instead, I'd actually suggest you take a look at eCom Elites by Franklin Hatchett instead.
With eCom Elites you are going to learn how to build a business. There are over 200+ videos and 10 hours of footage that covers everything you will need to build, manage and scale an eCommerce store. All taught from a successful dropshipper who documents his results.
You'll also learn over 5 online marketing strategies in great depth. There are entire modules on:
Facebook Advertising
Instagram Advertising
Google Ads
Search Engine Optimization (SEO)
Email Marketing
Sales Funnels
If you want to learn more about eCom Elites, then you can always read my review of eCom Elites and case study by clicking here.
A well-devised training course will likely set you up for greater success; take control of your business and acquire the skills that you need.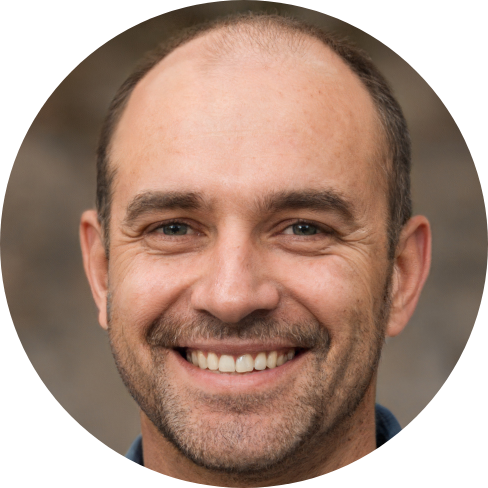 Hey, I'm Jeremy; a seasoned entrepreneur that has been earning his full time income online since 2005. My online business portfolio includes eCommerce stores and affiliate marketing niche sites. I also make money through Blockchain and Crypto. I created Unrivaled Review to share my knowledge, experience and recommendations for anyone looking to pursue such ventures.