The eComm Hacks course is a Shopify Dropshipping course by Zak Folkman; chances are you have seen it advertised on Facebook, Instagram and/or YouTube. Despite having a very similar name to a course by Jared Goetz, it actually has no affiliation and is a course in its own right.
You're probably wondering what the course content is like – is it any good and is it worth the $1,997 price currently being charged?
eComm Hacks claims to teach you how to build an online 6 figure business (from scratch) that will help you to live a better life, and get your very first sale in as little as 30 days.
By signing up, you are told that you will get:
A 6 Module Training Program
Adzwedo Enterprise Account (Access for 12 months)
'Ultimate Shopify Theme'
Perfect checkout Optimizer Plugin
Top Five Profitable Niches
Access to a Facebook Mastermind group.
Who is Zak Folkman
The first time I was introduced to Zak Foldman was via advertisements on my Social Media Pages. I saw a post on Instagram advertising his eComm Hacks course. I decided to run some research as I have never heard of him or seen him on YouTube like a lot of other Shopify gurus out there.
There is limited information on Zak online, other than that he claims to has mastered online dropshipping and has built several 7/8 figure stores using 'his method' of advertising products and selling them on his Shopify Store.
A businessinsider article mentioned that he attended an Internet Marketing Bootcamp Los Angeles last year where Alex Mehr, Chase Hero, Shawn Whalen, Billy Gene alongside others.
If you haven't heard of them, they are some notorious names in the Internet Marketing world and they are all known to build and sell expensive courses online using the latest business opportunities and methods like Dropshipping, Crypto-currencies, Affiliate Marketing etc.
The first thing that always stands out is whether they actually make any money from these online business ventures or the courses that they sell and heavily promote? I guess we will never truly know.
As I am sure you have seen from his ads, he knows how to market his products and gain interest and attention. But does this mean his courses and his products are any good? Or is it all just talk?
He clearly spends a lot of money on ads with the intention of getting them to sign up to his course. Judging from the bonuses it also looks like he upsells students on other products and services like Adzwedo along the way. So if you sign up, chances are you are going to be marketed other products.
eComm Hacks Review
The course is divided into six separate modules (accessed each week). eComm Hacks has a total of 36 videos which is relatively short and the majority of the content is available in other dropshipping courses that are literally 10x cheaper, like eCom Elites ($197) which has 175+ videos.
Week 1: Setting Up Your Store With Shopify
This opening module is all about building out your store on the Shopify platform. You learn how to discover products and how you can learn from and benefit from other competitors who have already done 'the research for you'. While this sounds like a shortcut, in business, shortcuts never truly work out. You'll be entering a competitive, if not saturated niche this way.
There are also some lessons on how to select a product to sell and how to find new products using Zak's own software: Adzwedo. This usually costs $97 per month, but by signing up to the course you will get a 12 month access as part of the package.
There is also an introduction to setting up an optimized Facebook Ad campaign utilizing Zak's 1/5/9 strategy. While this sounds relatively unique and advanced, its actually quite a common advertising method that a lot of other gurus teach and is available to learn on YouTube for free.
Finally in the opening module, you get some basic Shopify store setup videos which will enable you to get your store built quickly (in around 30 minutes). It may be quick but is it optimized?
Week 2: Facebook Ads
The second module provides you with your typical Facebook Ads campaign setup tutorial. It demonstrates how to build a successful campaign which is referenced in the first module.
There's also a couple of videos on working with smaller ad budgets and preventing your ads from scaling out of control and eating up your budget.
Other videos look at how you can prevent people from scrolling away from your ad and how you can get their their attention before sending them to your store to purchase.
You'll will also be shown how to acquire targeted traffic at the cheapest and most affordable price.
The Sales Page inflates the impact of the content in this section, and a lot of what is included is typical Facebook Ad lessons and tutorials.
Week 3: Single Product Funnels
The third week of content turns to Sales Funnels and how you can use an online platform called Clickfunnels to ensure you capture your visitors attention on one product, they in turn purchase and then you can upsell them on other products.
There is a strategy included on how to increase your profits overnight and Zak outlines his best upsell which will help you to improve your ROI.
Included in this module is a branding template that will improve your buying experience and increase customer satisfaction.
Finally, a Case Study is included on how you can scale your business more effectively using Sales Funnels.
Again, this is a fairly typical Sales Funnel module that you can access online already.
Week 4: Maximising eCommerce Profits
At this stage, you turn to how you can maximize your earnings. Zak teaches some strategies on how you can utilize a recurring subscription model which will ensure you get paid every month.
There's a video on how to improve your average customer order value and also how you can persuade customers to buy similar products from you again in the future.
Finally, there's a video on different pricing strategies that Zak supposedly uses on his own stores.
Week 5: Follow Up $$$
This is a continuum of the previous module and its a fairly brief and short overview of Email Marketing. Theres only 6 videos in this module and the idea is that you can use Autoresponder to automatically put your products in front of your audience.
There's the inclusion of some of Zak's techniques to build your Email List and get new clients without having to use paid ads.
Week 6: Create Your Own Products
The last week covers how you can create your own product, build a brand and work with local US suppliers.
There's a section on how to obtain extra funding (but this will only be applicable if your live in the US).
You'll also be taught some basics on building your own white label and PLR products.
Finally, there's a few videos on how to hire a Virtual Team who can run some of your business for you.
Bonuses in eComm Hacks
The first bonus that you get included is a 12 month subscription to Zak's software Adzwedo. This software comes with monthly prices plans ($97-$297 per month), so a yearly subscription totals $3564.
It is basically a Facebook Ad builder that helps you build an optimized ad faster. The software is advertised to write all of your ad copy, and take care of a lot of the other steps. All you need to do is select your target audience. I'm not quite sure how a software can charge $3500 per year considering that the most important part, audience targeting, is not even covered.
Bonus 2 is titled the "Ultimate Shopify theme" and the Sales Page claims it to be worth $497. However, you're not actually getting a new theme but instead a license key for Shoptimized. Its a premium Shopify theme with conversion boosting apps built in but I have actually had a lot better success with eCom Turbo.
The next bonus is plugin called "Perfect Checkout Optimizer" which can be used to reduce abandon carts and therefore increase sales. It's making very small changes to your store "one line of text" to be precise so it is unlikely to be as successful as it once was in 2019 now that a lot more dropshipping stores are around.
The next bonus is a one page PDF that includes supposedly the best 5 niches. There is a few example products in each niche. I'm not quite sure why this report is useful because everyone who buys the course is likely to go out and try to sell the same products. Also if they were so profitable then why would Zak be giving them away and introducing competition – wouldn't he just make the money himself?
The final bonus is access to a private Facebook Mastermind group.
eComm Hacks Private Facebook Mastermind
The eComm Hacks Private Mastermind Facebook group currently has 350 members and 90 of those have been added in the last month!
To be eligible to join you must have paid and signed up to the eComm Hacks course. So if you do the math, Zak has made over $1m by selling this course alone (if those 350 students paid the full asking price of the course.)
Within the the last month there have been just shy of 200 posts, so you are looking at around 6 posts a day. These typically tend to be general questions specifically related to the course.
Refunds?
Once you purchase eComm Hacks, you will not be able to get a refund. I cannot quite decide if this is to ensure you commit to the course or a way to increase Zak's profit, but either way you will not get your money back if you later decide its not for you.
Final Words & Verdict
This is a very short yet expensive course released by an Internet Marketer with a lot of experience in creating hype and interest. Just by taking a look at who he is affiliated with you can see that they all appear to make their money online in the same way; selling courses for huge fees all on the latest trends and "money-making opportunities". Once that trend dies, they move onto the next thing. Rinse and repeat.
Back in 2018, this was all about Cryptocurrency but I do not see these courses being sold, or recommendations to invest in that right now in 2019. They've managed to build a community of Internet Marketers, where they include and suggest each others courses, products and softwares to increase their earnings. The Ultimate Shopify Theme (actually Shoptimized) and the Perfect Checkout Optimizer plugin are perfect examples.
Sure, Zak and his friends are not doing anything illegal or inherently wrong in their Marketing, but its all a tactic to inflate the price of a relatively short dropshipping course. The truth is, you can get exactly the same content (likely better and more of it) from more reasonably priced courses in the $197 – $397 range. You'll also benefit from a surplus of $1500 that you can use to invest in ads and other areas of your new online business.
Do not forget that to make money in dropshipping and eCommerce you will be required to spend on Shopify platform costs, Facebook Ads, Instagram Infleuncers etc – these are all adding to your outlay and your costs.
Sure, you can spend $2000 on eComm Hacks, or you could spend a lot less and use whats left to actually go out, build and scale your business. I know for a fact that you will not get anything extra from eComm Hacks compared to a course with double the content and thousands of active members in its own Facebook mastermind group.
By not providing a refund it makes you wonder what Zak has got to hide. Surely if the course was worth its asking price he wouldn't need such a strict refund policy. Even then he could protect his content with a refund if less than 20% of the course has not been accessed for example. Surely that would make more sense.
The thing is, if a course delivers then you are not likely to ask for your money back.
eComm Hacks Better Alternative ?
I would recommend to anyone looking at dropshipping and in the market for a course to look at an alternative like eCom Elites. It costs between $197-$297 all in and provides the same content as eComm Hacks plus a lot more. And the Facebook Mastermind Community has more than 10,000 active students.
From there, you can spend the remaining $1700 you've just saved on a premium shopify theme, Clickfunnels account and invest in your Facebook Ad Campaign. You'll be able to test a lot of products with this kind of budget and have a lot of money left over. You're likely to make money with those ads too!
If you wanted to learn more about eCom Elites, then I suggest you read my review and make up your own mind.
Best Dropshipping Course For 2019
If you are looking to succeed with dropshipping and create a long-term online business, then I suggest you checkout
Ecom Elites
by Franklin Hatchett. It only costs $197, and has more than 175+ HD videos of content covering the entire dropshipping model. Plus more content is being added all the time. You're going to struggle to find a course as in-depth and cost-effective as this. Be sure to read my
Ecom Elites Review
where I show you inside my Members Area having personally signed up to the course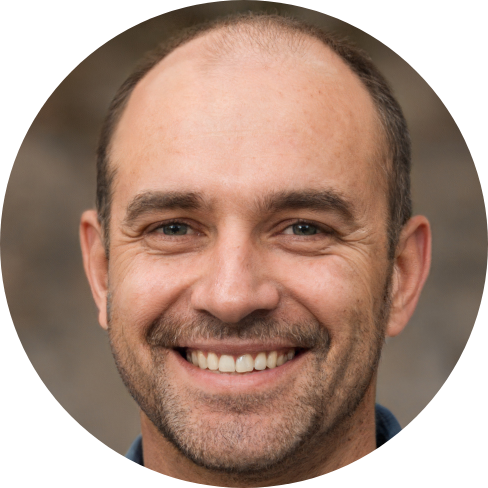 Hey, I'm Jeremy; a seasoned entrepreneur that has been earning his full time income online since 2005. My online business portfolio includes eCommerce stores and affiliate marketing niche sites. I also make money through Blockchain and Crypto. I created Unrivaled Review to share my knowledge, experience and recommendations for anyone looking to pursue such ventures.