eCommerce Accelerator is a dropshipping course made available by Matthew Sabia. What's included and whether or not it is worth an ongoing payment of $47 will be the focus of this review here today.
It is hosted on the Kajabi platform and contains a library of training videos, weekly one on one coaching sessions, a product list and access to a private Facebook Group.
Let us know take a closer look at the man behind the training, Matthew Sabia, before we take a closer look at what is on offer.
Who Is Matthew Sabia?
Matthew Sabia is an entrepreneur from the United States.
He is perhaps most notorious for his YouTube channel, '/user/MattSabia'. He has a pretty large following (over 85k subscribers at time of writing) and a lot of views on some of his top performing videos.
Outside of YouTube, Matthew is also pretty active on the other social media networks. Instagram for example, where he posts under the account @matthewsabia. He has over 20k followers there whom can see lifestyle based content.
Matthew also has his own personal website, which goes by his namesake and is available at the domain: matthewsabia.com. There his headline states he is an "Internet Marketer and Real Estate Investor"
He does hold his own personal blog here which seems to link with the content of his YouTube channel. His website is also where he sends visitors to his eCommerce Accelerator course.
Lastly, Matthew has his own LinkedIn page, which he likely uses to network with other professionals. His profile states that he is the CEO of DeepWork and an owner of multiple eCommerce brands.
Deepwork is the company Matthew has created to promote and sell his online products. Deepwork referring to a state of 'being in the zone' and working in a flow state.
The companies branding is all about the mindset and becoming a productive entrepreneur in order for 'wantaprenuers' to actually reach their goals.
eCommerce Accelerator Review
eCommerce Accelerator markets itself to be not just a course but a personal coaching program that comes with a library of training content. It is sold under and via the Deepwork branding, and is available to purchase through that site.
It costs $47 on a subscription (so each and every month – $564 per year) whereby you can access the program and content only during your subscription and as you continue to pay.
The Sales Page states you will get personal and weekly coaching . The maximum number of students who are able to enroll is 100.
Now onto the training library itself.
Course Content
The course is split up into modules; each of which covering a different topic and element to the business.
These are the modules that make up the course:
Module 1: Course Intro: Here you learn more about the business model, how the course is to work and what is to be included.
Module 2: Quick Start Course: The second module provides a case study, whereby Matthew builds a store from scratch and walks you through his approach.
Module 3: Choosing a Niche and Product Research: Next you turn to the process of researching for a profitable niche/products and why not to start a general store.
Module 4: Sales Funnels: In module 4 you look at the advantages of using Sales Funnels, how to set them up and some examples within the ClickFunnels platform.
Module 5: Free Traffic: Moving on, videos cover some free traffic sources to acquire customers. These include the likes of social media channels like Reddit, Instagram and Pinterest.
Module 6: Email Marketing: Next you turn to the importance of collecting your store visitors email addresses and then promoting offers to them.
Module 7: Facebook Messenger Marketing: In this module you look at the Manychats platform and how messaging via Facebook can increase your sales and conversion rates.
Module 8: Video Marketing: Here, videos cover the effectiveness of video ads and how to set them up.
Module 9: Facebook Ads: Training included here covers how to set up your account, campaigns and all the required technical set up like Facebook Pixel installation on your store.
Module 10: Google Shopping: This module explains how to run Google Shopping Ads as another strategy to acquire customers.
Module 11: Other Paid Ad Methods: Instagram and Pinterest ads are taught in module 11.
Module 12: White Labelling Products: How to create your own branded products is covered, along with the advantages of pursuing this opportunity.
Module 13: VIP Tips and Tricks: Videos here cover some recommendations to improve your business operations. For example one video covers chargebacks and how to avoid them from repeatedly occurring on your store.
Module 14: Ecommerce Business Blueprints: Covers Print on Demand (POD); what this model is and why you may want to consider it.
Module 15: Flipping Brand New Stores: In module 15, you look at why you may want to consider selling your stores for faster profit.
Module 16: Focus Mindset Workbook: Covers some mindset and productivity hacks and recommendations.
Module 17: Website Store Reviews: The final module provides an insight into other stores; what they look like, suggestions for improvements and things to do/avoid.
Membership to the eCommerce accelerator also provides access to three bonuses:
Some pre-made Sales Funnels templates that you can use via ClickFunnels.
A pre-made email marketing sequence that includes emails, follow-ups and abandoned cart emails.
$150 YouTube/Google Ad Credit.
Final Verdict
The eCommerce Accelerator program was created to help individuals build and scale a new eCommerce business within its first 30 days.
For me, I am not a huge fan of an ongoing monthly recurring charge. $47 per month soon adds up, so I would much rather prefer getting on a course that offers a one-off payment with lifetime access.
This way you will always be able to go over the course as and when you need, you won't feel pressured and rushed to get your monies worth, nor will you feel obliged to continue paying each month to be able to do so (or forget about the membership and continue paying altogether!)
So, I would like to suggest an equally matched, if not better, alternative.
eCom Elites by Franklin Hatchett is one of the most comprehensive courses currently available. It covers all the topics of the eCommerce Accelerator program and more; and you'll also get access to done for you Sales Funnels, Email Marketing templates and other bonuses.
My review of eCom Elites outlines all that you get in this course and why as a student I am so positive about it.
Take a look; its worth your consideration at the very least and may say you a small fortune in the long run.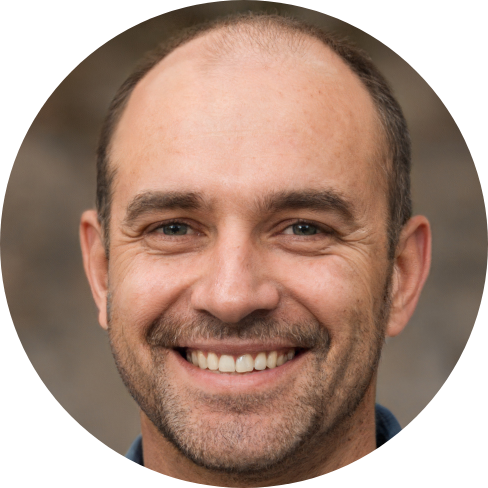 Hey, I'm Jeremy; a seasoned entrepreneur that has been earning his full time income online since 2005. My online business portfolio includes eCommerce stores and affiliate marketing niche sites. I also make money through Blockchain and Crypto. I created Unrivaled Review to share my knowledge, experience and recommendations for anyone looking to pursue such ventures.