Mohamed Camara has recently launched his Ecommerce Bootcamp 2.0 course. If you are questioning whether or not to sign up, then this review will be providing you with an overview, whats included and my verdict on whether or not you should do so.
The eCommerce Bootcamp 2.0 Course aims to provide you with the steps you need to take to build a profitable eCommerce business. It claims to provide a 6 Figure Business Plan and is available for a one off price of $1,997. A lot of money to spend on a course before you even start investing in ads and other marketing strategies so you'll want to be sure before you invest and enroll.
The course is sold and marketed via Mohamed's Zero to 1k Club brand. This is the domain, and the business entity that he uses as the face of this and his other courses. So if you are slightly confused as to what the course is called, what you actually signing up for or how it all connects, this is how.
About Mohamed Camara
Mohamed Camara is a young entrepreneur who claims to have made over $1 million dollars online through the dropshipping business model. This is what has afforded him the ability to steer clear of the 9-5.
He has documented his story, stating that he he opened his first business with just $400 and that he is an example of how and why anyone can improve their fortunes by earning money online.
Mohamed has a YouTube channel where he is probably best known; acquiring over 1000 subscribers since he launched his channel back in 2016. While he has not uploaded too many videos, content covers the dropshipping model, eCommerce strategies, examples, case studies and how to's.
He also has an Instagram Account which he runs through the handle @mosolegitt. Over 2,000 subscribers follow his content which is based primarily on his lifestyle.
The Course sales page states that he has spent over $300k on ads and built multiple brands through testing, trial and error. Instead of continuing to build out brands and stores, he has instead opted to release his course which uses his "GPAAC method" that turns "any product into a winner".
Ecommerce Bootcamp 2.0 Review
The eCommerce Bootcamp course consists of 9 weeks of content. Each week is a separate module focusing on a different area of content and the business.
The course begins with a few videos on what is to follow; or as Mohamed describes "The Journey Ahead". This includes an overview of the course and the mindset that you will need in order to find success with this business model.
From there, you can access a help section which includes the link to join the private Facebook Group and the email address to use to access support. You'll also find another section which includes some live Q&A sessions that Mohamed has ran with his students.
Course Content
The actual content of the course follows, which is where you will the enter the 9 weeks referenced above.
Each week ends with a quiz to help you retain the information presented:
Week #1: Build Your Store
The opening week of the course introduces you to the Shopify Platform and how to build your store on it. You learn how to set up the settings, get a domain, a professional logo, set up collection/pages/apps and how to list your products effectively.
Week #2: Theme Design
Next up, you look at ensuring your theme is optimized for conversions. This includes reviewing its design and layout. Videos also cover some hacks that you should implement to optimize your theme.
Week #3: Product Research
In Week 3, you turn to product research. Mohamed explains how to find product winners and how to select a niche. You learn of some of the best product research strategies available to you.
Week #4: Launch an Ad
Launching an ad follows and here you can watch some videos on the process. The first shows Mohamed's assistant creating a viral video, and what it takes for a video to go viral.
The next video covers Customer Psychology, why its important and some of the things you can do to tap into it.
Finally, you get to see what a highly profitable viral video would look like when set up.
Week #5: Testing Ads
Now that you know what makes an ad 'go viral' you learn how to get them running and start testing their results.
In this section, you learn how to set up your Facebook Business Account and then how to test products through ads. You get to see a case study of the ad creation process, the steps that are involved and what it looks like at various stages.
Week #6: Finding Your Customer
This week, you look at some of the processes involved with customer interactions with your ads and orders.
One of the videos covers how to quickly fulfill customer orders – making it easier for you and saving you time and effort.
The other videos focus more on your ads. One looks at the metrics you need to look out for and observe, whereas others focus on when and how to kill/scale an ad depending on its metrics and performance.
Week #7: Scaling Part 1
Once you start getting interest from customers its time to scale. In part one of the Scaling content you learn how to brand your store, and set up faster shipping times.
You also learn how to increase your Average Order Value (AOV) using three recommended apps available for Shopify.
The last few videos look at some scaling strategies, and a case study showing you how a product was scaled following the recommendations found within this section.
Week #8: Scaling Part 2 – Re-targeting Audiences
The second part to scaling looks at how you can scale your current ads once they show signs of success.
Videos here cover how to crease custom audiences, lookalike audiences and re-targeting campaigns for scratch.
Week #9: Scaling Part 3 – Email Marketing
The final week of the course, and third scaling section, introduces you to the concept of Email Marketing. Here you learn how this marketing strategy can boost sales on your eCommerce store.
The first video covers how to set up your emails for your email marketing sequence. You then look at establishing an Abandoned Cart Sequence whereby customers will receive correspondence if they left your store but had placed products in their carts.
A purchase sequence is covered in another video before you get information about building out a welcome series.
The final videos cover how to win back customers and confirm and ways that you can track them through your email marketing processes.
Bonus Section
The bonus section includes two videos: one on managing your finances and cashflow and the other about outsourcing and hiring individuals to work on your store for your behalf. The importance of your team is discussed.
Final Verdict
The eCommerce Bootcamp 2.0 course aims to provide you with a business plan to take a store from 0 all the way to 6 figures. In reality, its an expensive course that primarily teaches you how to build/optimize a store, research for products, run Facebook Ads and set up Email Marketing.
With countless other online marketing strategies omitted from the course, whether intentional or otherwise, it appears that this course is lacking in content when compared to others available on the market.
Take for example, eCom Elites. At a one off price of $197, you're going to get access to over 200 videos of content on not just Facebook Ads, but Google Ads, Google Shopping, Instagram Ads, Sales Funnels, Search Engine Optimization (SEO), Chatbot Marketing, Email Marketing and more.
My review documents what you actually get included and why it is my #1 recommended eCommerce Training course. Being a student, you'll be able to see inside the members area and why I speak so highly of it.
The truth is, you don't need to spend $1,997 on a course to succeed. Instead, it actually makes sense to retain the difference and then invest that back into promoting products and other areas of your business.
Ultimately, the choice is yours but I know what I would do if I was in your position….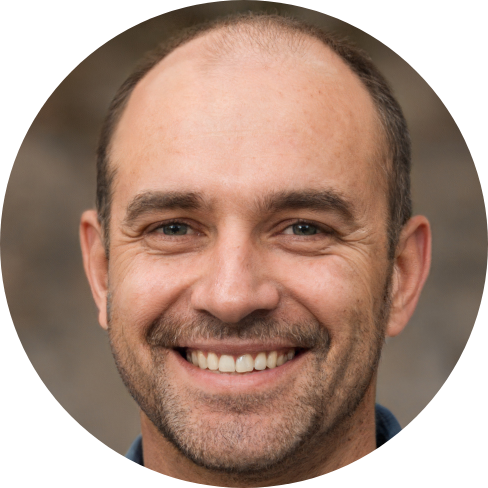 Hey, I'm Jeremy; a seasoned entrepreneur that has been earning his full time income online since 2005. My online business portfolio includes eCommerce stores and affiliate marketing niche sites. I also make money through Blockchain and Crypto. I created Unrivaled Review to share my knowledge, experience and recommendations for anyone looking to pursue such ventures.