Justin Cener has recently launched his eCommerce Bootcamp Mentor Program and it aims to put an end for your need to sign up to another Shopify Course.
Along with the course, you will also get a mentor included and a bonus of 600 print on demand designs for you to freely use. The idea is that you can then start a POD Shopify business quickly and without the need for the design process.
This is another dropshipping course from one of YouTube's most followed Shopify gurus. It boldly claims to provide over $25,000 worth of content (for a one-time access fee of $997).
Is this a good investment of your hard earned money, and is this course going to provide you with all that you need to succeed in dropshipping? What is actually included and are there any other better alternatives? These are the questions that I hope to answer below.
Let's get started.
eCommerce Bootcamp Mentor Program Review
The eCommerce Bootcamp Mentor Program is divided into separate and individual Bootcamps. Here are the five bootcamps that make up the program:
The Print On Demand Bootcamp
The Dropship Bootcamp
Facebook Ads For eCom Bootcamp
Influencer Marketing Bootcamp
ClickFunnels For eCom Bootcamp
Each one aims to teach you a different element and component of the business model. I will outline what is included in each one shortly.
One thing I have noticed is that Justin Cener routinely announces that he is making 6 figures from a number of his owned stores. It makes me wonder if he is so successful why he would even need to provide Shopify mentorship and then charge a hefty $997 for it?
As this is a one-time course fee – it also makes me wonder how much of their time they are going to be willing to give? Is there a cutoff or are there any limitations per student; I would expect so.
Nonetheless, Justin states that he will personally answer every last question that is raised from a student of the course.
Now don't get me wrong – this is valuable, but is this just not what every other Shopify dropshipping course offers via their Facebook Mastermind Groups? Is the word "mentorship" just a fancy way of dressing this up and charging a premium for the privilege?
Take Franklin Hatchett as an example; he answers questions from his students in his exclusive mastermind group that comes with eCom Elites. Its a standard practice, but he doesn't charge a fortune for it like Justin appears to be. To me, it looks like Justin is claiming mentorship just by responding to a few questions here and there.
Ultimately, its up to you to make up your own mind on what mentorship is and what it should be. Personally, I would rather one on one coaching opposed to a common group where hundreds of others can see and contribute. In essence, its just a forum.
Print On Demand Bootcamp
In this section, you are getting access to training on creating a Print on Demand (POD) Shopify Store.
This training essentially covers what POD is and how you can use it on your own Shopify store. Its up to you if you want your store to be entirely POD or just a select number of products.
Another part of this section is the ability to access Justin's network of t-shirt designers. While it is always good to have a network and trusted source of suppliers, if you are looking for just T-Shirt designs you'll benefit just as much by using standard Fiverr sellers.
The POD module also includes lessons on setting up Facebook Ads and then how to scale them if they prove successful. This seems strange as there is a later module specifically on Facebook Ads, so there is some overlap in the content.
Dropship Bootcamp
In the next bootcamp, you are getting access to the a more generic Shopify dropshipping course.
This includes a number of training videos of strategies that Justin uses on his own stores (to supposedly make 6 figures per store).
You also get training on using Aliexpress (just like you can for free via YouTube) and also some advice on automating your store and its operations.
There's a course included on the dropshipping business model; and this is essentially a setup course aimed at getting you up and running.
Facebook Ads Bootcamp
As mentioned earlier, this is the section that focuses on Facebook Ads even though they have been discussed before. I am not sure why this section is just not covered in the dropship bootcamp?
Anyway, this module is split into two sections that are designed for different audiences; beginners and intermediates. There are over 40 short videos in total (for both sections) which means if you are an intermediate 20 of them will not really apply. Some of the lessons include the standard: FB account setup, Pixel installation, setting budgets, how to scale winning ads, how to retarget, creating lookalike audiences and others on reporting.
This is the most comprehensive module in the course, however when you compare it to other dropshipping courses, its a lot shorter and more suited to beginners. A lot of this information can be accessed for free on YouTube.
Influencer Marketing Bootcamp
Another bootcamp that Justin deemed necessary to pull out separately is one on Influencer Marketing. The idea is that you can learn how to leverage Instagram influencers with large audiences and followers. Justin teaches you his process of how to find suitable Influencers and then how to contact them. He then mentions what is a fair price and how to maximize your ROI from this type of marketing.
You'll also be able to download Influencer Outreach Templates which you can copy and paste when contacting Influencers. They are classic poorly written canned messages that look automated. Now if I was to receive one of these I would definitely not respond and likely hit the block button!
Clickfunnels Bootcamp
Justin turns away from the Shopify platform and introduces the concept of Sales Funnels and how they can improve sales for your eCom business. Now, I was shocked to see that he includes his ClickFunnels affiliate link here – so it appears to be a money-making ploy.
But in this module, you learn how to set up basic Clickfunnels landing pages where you can send visitors to acquire their emails and send them on an email sequence.
While this can be a great strategy, its definitely a more advanced tactic and don't forget ClickFunnels comes with a monthly reccuring charge (that Justin takes a cut off) which you will need to pay on top of your Shopify Fees, Ad Costs etc. Its added cost that is not actually necessary. Can it be helpful, sure, but only when you are making consistent sales.
Justin provides a case study that outlines how managed to get onto Russel Brunsons (ClickFunnels founders) 7 figure 2 comma club. This is basically a group of ClickFunnels' highest earning affiliates. Considering Justin puts affiliates links in his courses I am not surprised he is on there.
Extra Case Studies
There are also a number of case studies included which you will get access to.
Wolf Mug – follow along as Justin sells the iconic Wolf Mug that Alex Becker discusses in his YouTube Ads.
15 downloadable and pre-created FB Ad templates (only in the popular niches)
15 downloadable and pre-created Email templates that you can use (simply copy and paste).
Bonus Content
Justin includes some bonus content like a product pricing and profit calculator to help you with your accounting. The truth is, this is just an Excel sheet with some formulas and some color coded conditional formatting.
It gets the job done and all you need is to enter numbers but you could easily create this yourself. Its just a basic way of calculating your revenue, cost and profit which you are most likely tracking already /going to track.
There's also a slightly strange course on two different niches you may not have considered: selling canvases and wall art. These are niches that Justin states are suitable for POD.
Finally you will receive 600 Print on Demand designs that you can use freely on T-Shirts to create your product line. These files can be altered and changed using Photoshop.
Verdict and Final Words
The eCommerce Bootcamp Mentor Program appears to be a random selection of Justin's previous courses that have been pulled together under one package. He's simply added the "mentorship" component and used the word bootcamp to describe each of his modules.
The course is severely lacking and in content and in depth, so it looks like the main selling point of the course is the mentorship component. As I stated earlier, this mentorship is merely the answering of questions in a Private Facebook Group. While these can be useful, its wrong to claim its mentoring. Instead a one-to-one coaching call would be far more appropriate and what you were probably expecting.
Justin routinely mentions that he is a serial entrepreneur with several million to his name; if this is the case and he is juggling several successful businesses I don't know how much time he will be able to afford you in the FB group.
At the end of the day, we all have a limited amount of time and Justin is no exception. There are hundreds of other students that are looking for his mentorship on the course. I'd be surprised if he can handle the volume already, but if not it is likely he will not be able to handle the volume of student questions in the near future.
It is not just on the mentorship component that you should refrain from signing up. There are considerably better courses available for under $200 that provide more content and more value. eCom Elites is a prime example, it comes with over 175+ videos which considerably more than what you get with Justin's course. The videos are longer, more in depth and include a lot of valuable and unique information like SEO, Store Optimization, Marketing Channels, Email Marketing and more. You don't just want a course that has been regurgitated, or one that just talks about setup. You want a course like Franklin Hatchett's that covers methods and strategies that are not discussed or documented elsewhere.
One of the biggest downsides of the eCommerce Bootcamp Mentor Program is the neglect and lack of training on effective niche and product research, store setup, identifying winning products, building supplier relationships, creating automation, and actually building a long term profitable business (like eCom Elites does).
Sure, eCom Elites is not a mentorship program but it doesn't claim to be. Instead, you'll be able to get your question answered in his Facebook Mastermind Group (and it won't cost you nearly a $1000 to do so). eCom Elites is basically what Justin is offering, with more content for a fraction of the price. It enables you to invest over $800 on your business (like your first FB Ad Campaign.)
Best Dropship Course For 2019
If you want to succeed with dropshipping and build a long-term profitable online business, then I suggest you checkout
Ecom Elites
by Franklin Hatchett. Costing just a one-time price of $197, and with a growing list of over 175+ HD video library of content covering the entire dropshipping model, you'll struggle to find a course as thorough and cost-effective as this. Checkout my
Ecom Elites Review
.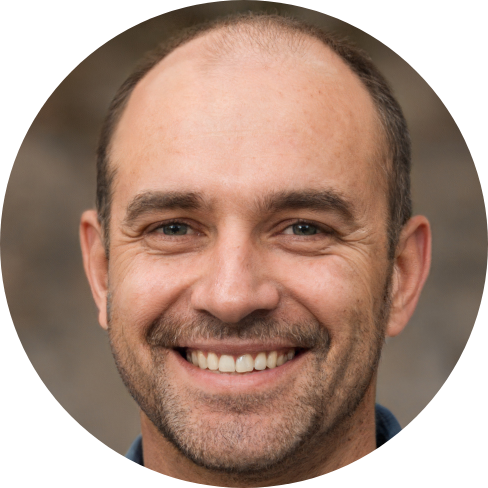 Hey, I'm Jeremy; a seasoned entrepreneur that has been earning his full time income online since 2005. My online business portfolio includes eCommerce stores and affiliate marketing niche sites. I also make money through Blockchain and Crypto. I created Unrivaled Review to share my knowledge, experience and recommendations for anyone looking to pursue such ventures.