If you've been spending some time browsing social media lately, whether that be YouTube, Instagram or Facebook, you will have likely been introduced to the Ecommerce Certified Specialist program by Tai Lopez. What is this program, what is included and is it worth the asking price? That'll be the focus of my review here today.
If you are currently in eCommerce and looking to differentiate your income, or if you are looking to start making money through this industry, then the course is likely to be of interest. It promises a lot; and with everything that is going on in the world right now it may even feel like an opportune moment to start.
Chances are, you already know the founder Tai Lopez; but its worth running over who he is – especially if you have yet to hear of him.
If you are short of time or just want to read my verdict, click here to head right to it at the bottom of this review.
Who Is Tai Lopez?
Tai Lopez is one of the most popular online marketers, entrepreneurs and social media personalities.
He is also an investor, partner, consultant, advisor and content producer – with his own Podcast called 'The Tai Lopez Show'.
Tai Lopez creates a lot of content and has ventured into a lot of niches and areas; at the highest level these cover; health, wealth, love and happiness.
He has a huge YouTube following of over 1.32 million subscribers and built an email subscriber list to over 1.4 million people.
As a follower of his YouTube channel you can expect to see a wide range of business related content; whether this be tips, strategies or information about being successful and refocusing your mindset.
Tai Lopez is considered one of the most popular marketers; often and regularly bringing out his own branded new products or the recommendations of others.
There seems to be no limit to what he endorses or produces, his '67 steps' – a summary of his mentor shortcuts, and his 'Business Mentorship Program' offering an alternative to a traditional business school being a case in point.
Over the course of several years, Tai Lopez has launched several businesses on the back of trends and using social media to build his profile and promote his material.
The Ecommerce certified Specialist appears to be the latest of such. Its also not the first product he has brought out in this space; the Ecommerce Blueprint is his other course and training about getting started in Ecommerce.
Ecommerce Certified Specialist
The Ecommerce Certified Specialist training program is marketed as an up to date 4 month (16 week) training program that teaches you how to "master" eCommerce.
The idea is that you will learn from experienced eCommerce instructors; whom have generated "millions in sales" through this business model.
By the end, you virtually walk away, with a certification stating that you attended the course. You'll need to pass an exam though – to prove you acquired the the knowledge that is being taught.
At present, the sales page states that the course is only open for a test group and that it could close at any time. So, the course is likely to open in the future once it has been refined and feedback from the test group has been implemented.
The training is designed to last for 16 weeks; where you will have access to a library of training videos to go through.
If you were to sign up, you would need to first pay and then create an account. Each new lesson will be released over a period of time – not all content is going to be there to access from the outset.
The videos have been designed to be "quick and to the point"; where you only spend as much time on them as needed and you can skip specific lessons if required.
Course Overview
Below, I have documented some of the most common elements to this course:
You do not need to currently own an eCommerce store, or even have products/or a service in mind before signing up.
The course is not niche specific; you can sign up regardless of the niche/industry you want to work in or currently work in.
The course is designed to help you sell either/both digital/physical products.
Final Verdict
In theory, the Ecommerce Certified Specialist program appears to be a great way to leverage the knowledge and experience of successful eCommerce store owners and entrepreneurs.
However, there are a couple of reasons in why I'd be hesitant to sign up and why I am of the opinion its not actually the best route to take.
Firstly, its important to note that at present, you are signing up to be in a test group. You need to pay for the privilege, but its an entirely new course that has yet to be officially launched, tested and verified.
Its unlikely that it is going to be refined or even optimal at first – and we should expect to see a better course released in the future that has been updated on the commentary and feedback of the test group clientele.
Its also stated that not all of the content is going to be available from the outset; you'll need to be waiting for videos and lessons to be released even when you want to get going and build your business.
Secondly, while I love the idea of being certified and theory behind it, unfortunately, this is not from a recognized institution. While university fees are expensive and there are a lot of negatives to this type of education, part of the price and process is about obtaining a certification from an established and credited establishment. They are recognized, appreciated and respected.
Unfortunately the certification you would get from this course is not going to be worth much, if anything.
You'll unlikely be able to use it to further a corporate career, get you a job, or get you paid consultation work (as Tai refers to). I get it, this is not likely going to be the purpose of why you would sign up – but its important to be aware of.
Thirdly, we have to consider that this is another course and product from serial launcher Tai Lopez. I have nothing against him and he does release a lot of good content. Despite his negative reputation in some circles, it is quite amazing what he has achieved and what he has been able to create in such a short amount of time.
However, this makes him a great marketer – not necessarily an eCommerce specialist or reason to sign up to the course.
What is to say that this test group will be abandoned further down the line? Will there be further payments required later for access of further content/material?
Will future eCommerce products be released by Tai and will this make this course redundant?
These questions are of course speculation but should be considered nonetheless.
Lastly, its not actually clear exactly what is included. What is going to be covered?
We know that you are going to get access to some eCommerce Sales Templates, SMS Cash Codes and Niche Selection training. We also can see that you are going to learn about the 4 P's of business – product, price, promotion, and placement – but what else? I personally wouldn't want to go into a course blindsided and unfortunately, this looks to be the case with this course.
With all of these factors in mind, I am not sure as to whether this is the best place to learn eCommerce and build an online business on the back of it.
Instead, I would actually recommend an alternative.
The course, eCom Elites by Franklin Hatchett, is an affordable and suitable solution.
In this course, you'll learn all the process steps to build an eCommerce business from scratch.
You'll learn exactly what you need to do, when, and all the strategies involved to take a concept of a store all the way through to scaling.
Its very comprehensive – with over 10 modules and 200 videos of in-depth training covering: niche research, sourcing products, store building, Facebook marketing, Instagram Marketing, Email Marketing, Sales Funnels, Google Ads, SEO and more.
If you want to learn more about the course then take a look at my review. I cover the content and my experiences having applied the material over the course of multiple years.
Hopefully this alternative may help you to build an eCommerce business today; having access to all the information you need right away.
Take a look, and see for yourself.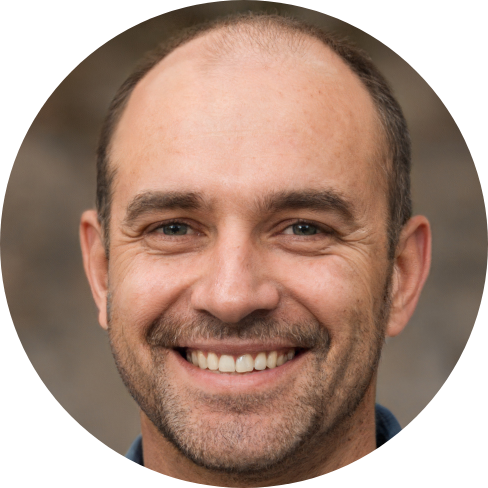 Hey, I'm Jeremy; a seasoned entrepreneur that has been earning his full time income online since 2005. My online business portfolio includes eCommerce stores and affiliate marketing niche sites. I also make money through Blockchain and Crypto. I created Unrivaled Review to share my knowledge, experience and recommendations for anyone looking to pursue such ventures.