Young YouTuber and dropshipper Peter Pru has been busy pulling together his very own eCommerce course. It's titled the eCommerce Empire Academy, sold through his eCommerce Empire Builder Brand, and it aims to offer you the fastest path to setting up a profitable eCommerce business from scratch. This review today will be breaking down the content, what you get and whether or not you should invest and sign up. (
At time of writing, access to the academy costs a one-time payment of $997 (or you can pay via 2 installments of $597). Sure those monthly payments will help you manage the cost, but it will ending up costing you $197 more in total. The course is supposedly on discount from $1997.
The course markets itself as a step-by-step system to help you utilize eCommerce Subscription Funnels to replace your full time income in just 30 days. It claims that you can do this regardless of your experience, knowledge, current skill-set or business acumen. Big claims for a course consisting of 7 modules.
For those of you who want to stick around and discover the content, read on. Otherwise, jump straight to my verdict by clicking here and save yourself some time.
Who is Peter Pru?
Peter Pru is a young online Entrepreneur, Marketer and YouTuber. He has predominantly found success building Sales Funnels and referring customers to the platform. This has earned him over $1,000,000 from ClickFunnels and he has acquired the "2 comma club" award which is recognition for this feat.
Peter has established his brand under the Ecommerce Brand Builders name. He describes this as a side-project turned movement. Its around sharing eCommerce strategies with others. YouTube is therefore a natural platform for his content and way to grow and promote his course to this audience.
He is very active on YouTube where he has over 19,000 subscribers at time of writing. He typically posts multiple times per week and has a pretty frequent publishing schedule.
He releases content all around the dropshipping business model; whether it be setup, tips, tricks, how to's, mistakes he has made and so on. Sometimes you'll find case studies posted there but this is the exception rather than the norm.
eCommerce Empire Academy Review
The eCommerce Empire Academy is quite different to your typical dropshipping course. It focuses primarily on teaching you how to leverage Sales Funnels as your main sales channel. Thus, the systems and platforms that you will use for your store go against and counter to some of the more traditional approaches, like using Shopify.
The course consists of 7 modules that follow a chronological order. So the idea is that you start in module 1 and complete the steps in order. By the end you should have a system that looks like the following:
Find Products to Promote -> Send Traffic to a Sales Funnel From Paid Social Media Ads -> Sales made through Email Marketing.
As such the course also includes a number of funnel templates that you can use.
It's definitely an interesting way of running a store; whether or not it is going to be most profitable and optimal is another topic for debate.
Let us now take a closer look at the modules to see the topics covered:
Module 1: Mindset
The opening module begins with an introduction all around the importance if your mindset with eCommerce and how you may require a shift to obtain the results you desire.
Videos cover how to reprogram your mind for success, daily routine hacks, being more productive, buying back time and how to best follow the course.
Module 2: Products, Niches & Offers
Next up you learn all about selecting a profitable niche, sourcing products and creating offers as incentives for more sales.
Lessons here cover: finding in trend and in demand products, creating alluring offers, pricing strategy recommendations and sales tactic hacks for increasing conversions.
Module 3: Sales Funnels
With your products identified, its now time to build your Sales Funnel which will be used to obtain sales.
Peter introduces you to ClickFunnels – a Sales Funnel platform that enables you to build funnels relatively easily.
This module provides you with access to optimized Sales Funnel templates that have been Pre-Built and you can simply upload onto your account. They'll like need some tweaking mind.
Videos in this section include: making more profit per customer, conversion boosting recommendations, getting 'free sales' each month and how to overcome competition and be a significant store in your niche.
Module 4: Email Marketing
With your Sales Funnel established you are then introduced to the concept of Email Marketing to boost your sales.
Here lessons cover how to automate your business, grow your email list, set up your email list, recommendations to boost earnings per subscriber and writing email copy tips to boost your sales.

Module 5: Influencer & Organic Marketing
Onto the first marketing strategy modules to acquire traffic.
Here you learn how to obtain sales with low cost traffic even as a new store and seller.
There are videos in this module on contacting Influencers and getting them to promote your products, building relationships with influencers and other free traffic sources to obtain customers. Like using forums, platforms like Quora etc.
Module 6: Facebook Advertising
Next up is Facebook Advertising and how to set up campaigns to acquire customers.
You learn how to write Facebook Ad Copy, campaign tips, scaling your ads and when to identify if they need scaling or cutting. Finally Peter covers some advertising strategies he uses on the platform, like sales promotions, to boost profits.
Module 7: Scaling & Sales Channels
The final module of the course discusses when and how to grow and scale your store. This will apply when you start making consistent sales.
You learn here how to outsource elements of your store and how to get the right individuals on board.
You also learn how to build a brand which should enable you to acquire lifelong and repeat customers.
Other lessons cover: how to launch your own branded product line and unlock multiple income streams to increase your potential profit
Finally you'll also get access to Peter's contact list of Suppliers, Manufacturers, Accountants and Fulfillment centres which you can use as and when required.
Bonuses
The course comes with four other bonuses to help support you and assist you. The first is access to a closed and private mastermind group. You will also be able to access weekly Q&A webinar recording that Peter runs with his students and others in the eCommerce space.
As mentioned you get access to a funnel template library, plus you also get some case study examples to see how it all looks when set up and is fully operational.
Final Words and Verdict
The eCommerce Empire Academy provides a simple blueprint to building a store that operates through a Sales funnel and Email Marketing model. If you were to get a course around this process – then Peter Pru is probably the guy to seek out – he has clear experience and knowledge of doing this. Making $1,000,000 from the ClickFunnels Sales Funnel Affiliate Program is no mean feat and not many online marketers can say they have earned this.
However, at $997, this is definitely not the cheapest dropshipping course on the market. It also does not appear to be the most comprehensive either; and there are topics that the course does not appear to cover like Google Ads, Chatbot Traffic, Search Engine Optimization etc.
Building a store around Sales Funnels and Email Marketing is not cheap either; consider that you will need to sign up with ClickFunnels for this training to be truly effective (benefit from the templates, training etc) and this platform costs $97-$247 each month. Then you'll have the Email Marketing costs on top of that $50-$100 month too. Then there's the Facebook Ads and Instagram Influencers costs!
So adopting this system and process is not cheap. In fact, you should probably set aside around $2500-$3000 for it all to work out. This will all be up-front cost, before you even start to make revenue and can start chipping away at this figure.
If you're like me and love a great deal, then you're probably looking for a course and a business model that's a lot more affordable.
If you want to build a profitable store, keeping your overheads lean and your costs low as you scale, you should check out eCom elites by Franklin Hatchett ($297).
Similarly a 2 Comma Club ClickFunnels Sales Funnels award winner, his course provides a comprehensive module: The Sales Funnel Academy along with a host of other complimentary dropshipping methods and strategies.
My review of eCom Elites provides a lot more detail, and you can even see inside the members area of the course (screenshots provided) as I am a student myself.
This is the course I opted for; its cheaper, has over 175+ videos, enables you to start and scale with considerably lower costs, has more marketing methods, is ideal for beginners and you have a private mastermind with over 5000 students to learn from and communicate with. The Facebook Ads module is 50 videos alone.
Hopefully this will save you some money which you can either reinvest into marketing, your store or keep for yourself. Either way, you don't need to spend big on a course like eCommerce Empire Academy when eCom Elites is available at the price point it is.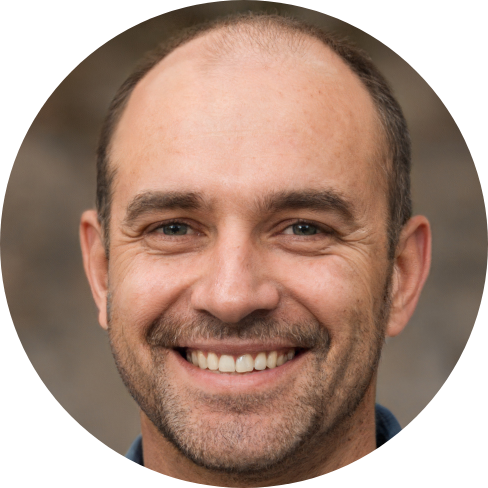 Hey, I'm Jeremy; a seasoned entrepreneur that has been earning his full time income online since 2005. My online business portfolio includes eCommerce stores and affiliate marketing niche sites. I also make money through Blockchain and Crypto. I created Unrivaled Review to share my knowledge, experience and recommendations for anyone looking to pursue such ventures.