Ecommerce Mastery is an online training program by Andrew Ethan Zeng. It aims to help individuals build and scale an eCommerce business in as little as 30 days. But is it worth the hype and the asking price? That'll be the focus of our review here today.
We will be taking a closer look at the creator, Andrew Ethan Zeng, the course content and all that you get included.
That way, you will be in a more informed position and be able to make a decision as to whether this is the right training for you.
So, without further ado, lets get started!
Who Is Andrew Ethan Zeng?
Andrew Ethan Zeng is an online entrepreneur, digital marketer, business consultant and content producer from the United States.
According to his story, Andrew graduated university and quickly moved into a Digital Marketing Managerial role. But with a desire to run his own business soon began dropshipping where he found success.
He is perhaps most notable for his YouTube channel, (c/EthanZeng) where he provides content all around the eCommerce and dropshipping business model.
At time of writing he has 45.5k subscribers, all of whom are notified on new video's released weekly about business strategy, how to's, techniques and recommendations.
Andrew has since launched AEZ Media and a number of mastery programs that serve as an extension to his training. This has enabled him to package up his training and sell them as products.
Ecommerce Mastery Course
Ecommerce Mastery is an online step by step video training course, which is designed to take you from an idea to a business making sales within 30 days.
For $995 or three payments of $397 (totals $1191), you get access to a training library of videos, monthly videos Q&As, access to a private community and access to lifetime updates.
Let us know take a closer look at the content of the course:
Ecommerce Mastery Course Content
The course comprised of 6 modules, split up into weekly content and focuses on a combination of dropshipping, print on demand, private labelling and digital marketing.
Week 1: Onboarding
The opening week of the course served as a welcome and introduction.
Here, you get access to the private community, learn how to use the support system, take a closer look at Andrew Ethan Zeng's personal successes, and get some content on the importance of mindset and become aware of some active learning techniques.
Week 2: Mindset
Week two is all about mindset and how you need to approach your business.
You learn about the importance of kickstarting your day, every day, optimizing your desk space, using your a digital marketing system and the music you should listen to to maximize your productivity.
You also learn about improving your efficiency without necessarily working more.
Week 3: Foundation and Dropshipping
The biggest module of the course, comprising of 30 lessons.
Here you learn all about the business model and how to truly understand it.
You also learn:
How to select international suppliers
How to create a brand from scratch including a domain and a logo
Store setup, including themes,
Conversion marketing techniques,
Apps and tools to use,
Competitor analysis,
Sourcing winning products,
Product research methods,
Product winner examples,
Ad copywriting, images and videos,
Landing page conversion techniques,
Shipping methods,
SEO for dropshipping,
Outsourcing and systemization
Customer support
Week 4: Digital Marketing
In the digital marketing section, you are learning about customer acqusition.
Here 9 videos teach you through Facebook ads, product testing methods and retargeting.
You also learn about influencers; a strategy to use, how to outreach, pay and approach them,
There are also a couple of videos on email marketing and how to set up automated email flows.
Week 5: Print on Demand
The penultimate week of the course; 8 videos on Print on Demand (PoD).
Here you learn about what it is, and a strategy to pursue.
You also learn about suppliers, store integration, example high ticket products, branding tactics, optimizing your store for PoD and crafting/outsourcing winning designs.
Week 6: Private Labelling
The final module of the course is all about private labelling.
Here, you learn about what is and how it works.
You then move onto competition analysis, creating products and a USP (unique selling point) for each.
You'll also learn about how to get your products made and how to secure custom packaging.
Bonuses
The bonuses include a selection of downloadable resources; spreadsheets, templates and scripts to use.
Final Verdict
Ecommerce Mastery aims to be a complete online training course teaching you a variety of different strategies to build a successful eCommerce store in as little as 30 days.
While it is great in theory, I have some reservations as to whether this is the best course to sign up to.
Here is why.
First and foremost is the cost. This is expensive.
At $995 or three payments of $397 (totals $1191), you need to invest quite bit in just learning the model.
Now, you have to consider all the other costs involved with setting up, managing and running your business; such as store fees, product marketing and all that goes into creating a private label brand.
The expense does not stop at the course fee alone; so you are going to need quite a budget to implement the strategies taught in the course.
And that leads me to my second reservation; the approach itself.
Ecommerce Mastery attempts to teach you three different models; dropshipping, print on demand and private labelling.
While all can work and all have their place, each one is a different venture and opportunity to pursue. I would have preferred much more in-depth training on just one, or a course that was more thorough across all three.
"Jack of all trades, master of none" springs to mind here.
Lastly, 2 out of the 6 weeks are not on actionable content per se. Weeks 1 & 2 are 'Introduction and Mindset' – are these really beneficial and required for success?
So, with these considerations, I actually would recommend you consider an alternative.
Ecom Elites by Franklin Hatchett is currently available at just a fraction of the price ($197).
And while its considerably cheaper, it does not skimp on quality nor comprehensiveness.
Its over 10 modules and 200 videos long; walking you through exactly how to build, manage and scale an eCommerce business.
My review walks you through all the content and what is covered if you did want to learn more.
It's where I would start if I were you. Besides, it could save you over $800 that you could invest right away into your business (or save it for a rainy day).
Take a look and see what you think.
Its worth considering at the very least.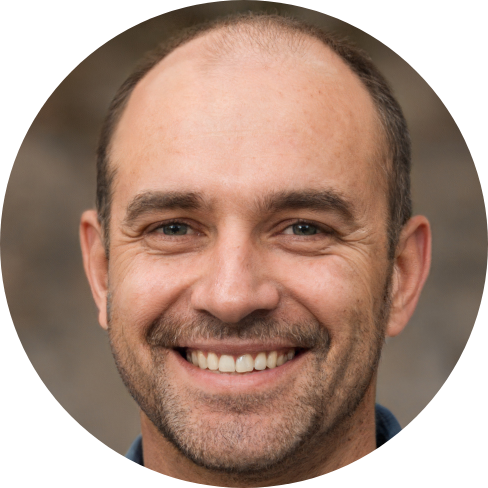 Hey, I'm Jeremy; a seasoned entrepreneur that has been earning his full time income online since 2005. My online business portfolio includes eCommerce stores and affiliate marketing niche sites. I also make money through Blockchain and Crypto. I created Unrivaled Review to share my knowledge, experience and recommendations for anyone looking to pursue such ventures.