If you are looking at getting into dropshipping, and regularly watch content on YouTube regarding this business model, then Zach Inman is someone you might be following. eCommerce Mastery is hist latest course, this will be the topic for review today.
eCommerce Mastery is available for $197 and you supposedly get lifetime access to any future updates. This is quite interesting because Zach is renown for bringing out new eCommerce courses and has several in his portfolio. So the likelihood of him adding new content to eCom Mastery, rather than building out a new course to sell is slim to say the very least.
Nonetheless the focus of this review is to take a look at the eCommerce Mastery course, what is included, is it worth signing up for or are there any other suitable alternatives.
Who is Zach Inman?
Zach Inman is a YouTuber who curates content purely on eCommerce. Its everything eCommerce "without the fluff" according to his channel in his own words.
His aim is to make eCommerce "fun and easy"; and he claims that you too can start an eCommerce store, make it successful and enjoy the process. Sure, there is no doubt that it can be rewarding when you build a new business, but there is definitely work involved and to state it is "easy" is a over-simplification to say the very least. In fact, if it was so easy, why would you need his course or any others for that matter?
He has around 35,000 subscribers (at time of writing) and quite a few videos on dropshipping tips, strategies and methods. However, he has recently dropped off on his publishing schedule. He has only released 5 videos in the last 6 months. When you compare this to his previous upload activity, it appears he has gone somewhat quiet. Has he burnt out or has he gone through all of his content I wonder?
Zach Inman works closely with a lot of other YouTubers, and is closely associated with Brennan Valeski (who is a similar YouTuber creating very similar content in the eCommerce and dropshipping space).
I find it interesting that Zach's about page on his website doesn't work and he has never provided real proof of his success dropshipping in any of his videos. Who actually is he and what makes him an authority on dropshipping?
The topics Zach covers are pretty standard of any ecom/dropshipping channel, so you're not likely to find anything too different there.
It appears that he reserves most of his specific training for his course which we will now take a closer look at.
eCommerce Mastery Review
eCommerce Mastery is an eCommerce course that teaches you how to build a website/store with WordPress and acquire customers through Content Marketing (posting blog posts). There is a very limited section on paid traffic, so this course definitely goes against the norm to other courses. Is this a good thing, or is there a reason why most course creators focus so heavily on Shopify and Paid Ads? You'll find out if you keep reading below.
Zach states on the sales page that it is now easier than ever to get started dropshipping but because of this there's a lot of competition. He states that he created this course because a lot of this competition does not know what they are doing. The course claims to be your opportunity to learn how.
I'm not exactly sure how long ago, or even if he is actually in eCom himself, but looking at how old he looks it cannot have been for very long. As to how he knows these trends or definitive answers that the majority of people do not know is beyond me.
Whilst I appreciate that he does not provide unsubstantiated claims about how much his students are making, the eCommerce Master sales page has no indications that his students are successful with his methods.
So in this course the main areas of focus will be Website Design Getting Traffic, Audience Research, Keyword Research, Content Creation and Monetization. This is what you would expect in an eCom course, despite the fact that it is missing some important topics, but lets take a closer look at the modules.
There are 11 modules in this course, and a total of 66 Videos that last a total time of 13 Hours. Whilst this sounds like quite a lot the videos vary in length and only average 11 minutes. Some of the more important topics are as short as 5 minutes.
Module 1: Introduction
Module 1 is just your standard and basic intro to the course; what you will learn and what you can expect. Zach provides an overview of his "experience" in eCommerce but I was disappointed to find no real solid proof of his success. I guess we just have to take his word for it.
So this is a pretty generic module with no real actionable content.
Module 2: Planning The Business
The next module is all about planning. there are some videos on how to find a profitable niche, define and research your target audience, and build a brand identity.
Again – there's nothing out of the ordinary here just some basic research tips which are covered extensively for free on YouTube.
Module 3: Setting Up Your Store & Blog
In Module 3 you start to build your business assets. Specifically you learn how to build a website and a store using WordPress. This is an interesting choice for a eCommerce platform and while it is definitely possible and tends to be slightly cheaper – it is considerably lacking in eCommerce functionality like you get with Shopify or Commerce HQ Having built a store on WordPress before – it is not something I will ever do again – its too slow, buggy and resource intensive (unless you pay for expensive hosting).
Zach tries to counteract all the issues inherent with WordPress by suggesting some plugins. While they are useful for your store/website; they are the typical recommendations that WordPress even recommend you install.
By the end of this module you should have a website and store on WordPress. However, WordPress requires a lot of extra work and customization – its not ready right out of the box like Shopify/Commerce HQ. This module therefore does not include essential topics like https setup which is complicated/costly to outsource but essential for taking payments and collecting information from customers online.
Module 4: Product Sourcing And Sales
The next module is somewhat of a repeat of what was discussed in module 2. Here, you are taught how to research for products that are best for writing content on. These are products that are apparently better suited for advertising via content. There's also a short video on effective ways to create content for these products.
Again, there is nothing too extraordinary here and a lot of the tools suggested are the common tools you often see cited online; like using Facebook Search, AliExpress Best Sellers and common keyword tools like SEMRush.
Module 5: Optimizing Your Website
The course then turns to techniques you can use to optimize your website. This is another topic that has been discussed and covered at length on YouTube. WordPress is one of the most widely used platform for blogs and websites. Therefore there's a tonne of free information on how to set it up and optimize it.
This is another potential reason to stay away from WordPress – it requires a lot of customization, time and effort. Instead you can opt for a solution that has all of this taken for you. To optimize a Shopify Store all you need to do is install a premium theme. with WordPress you need to make changes to every element, possibly alter coding, install plugins that slow your site etc.
Whilst I agree it is paramount your website is optimized, this is another topic you shouldn't need to have to pay for in 2019.
Sure there are lessons on how to set up more intuitive navigation, improve your loading speed times, and other SEO tips; but as I say just search for one of those things in YouTube/Google and see how many results are returned.
Module 6: Growing And Using Social Media
Even in his own words, the Social Media module is "a small section". It basically shows you the way Zach uses Facebook and Instagram to increase his brand presence. Now chances are you are already using this platform so you are not going to learn anything revolutionary here. Zach covers that you need a page and what content to post for higher engagement.
This is a really outdated and ineffective recommendation and strategy. It is routinely known online now that driving traffic organically off of Facebook and other Social Media Platforms is getting harder and harder. These platforms want to keep you there and are no longer placing your content in front of as many users.
The only real and true way to drive traffic from Social media is to pay for it. This is why Social Media Marketing Ads have exploded and why the attention has turned to this.
Module 7: Paid Traffic
This is not Zach's recommendation and he does not actively recommend you do this (so why is it covered and included?).
However, he does still teach you some basic paid traffic methods like Social Media Marketing Ads (Facebook and Instagram). These are very basic videos that outline what they are not how to set them up, optimize them etc.
This is one of the fundamental problems with this course; its complete negligence to Paid Traffic Strategies. Instead, it only truly suggests Content Marketing but this requires a lot of hard work, optimization and patience (time to rank). There are a lot of factors go into optimal SEO (Search Engine Optimization).
Paid traffic is the go to source of traffic generation for a reason; it is much faster, you can target closely and you can get a far higher ROI utilizing it.
I don't see why it has to be one or the other; why not both?
Module 8: Blog Posts Done Right
In Module 8, Zach outlines what a good blog post looks like; from the keyword research all the way through to what kind of posts you should be creating. This is a useful strategy for any website and its good to see a eCommerce course recommend it. Organic traffic is the best way to make an income because it is ultimately free.
However, the recurring theme that runs through this course is that all of this information can be found for free online. Plus there are hundreds of free plugins like Yoast SEO that can ensure you write and optimize your content.
Module 9: Email Marketing
There are a few lessons in Module 9 about building an email list and setting up/creating regular communication via a Sales Funnel. While there are some good strategies here, I found this module to be far too short. You get a good overview of what a Sales Funnel is and what they do, but not really in the execution side of building them and optimizing them for conversions.
Module 10: Scaling Your Business
The penultimate module focuses on Scalability and outsourcing by hiring writers to start creating your website content for you. This can be an effective strategy to save effort and automate your business but hiring writers can be costly (around $20 per 1000-2000 word article). You can also get a lot of poor quality and spun content unless you know what to look for in a writer.
The videos in this module were insightful and gives you a good overview of how to use Upwork and other online platforms and marketplaces.
While I like the idea of hiring writers, it still requires time to initially set up, discuss requirements with writers, discuss amendments to articles etc. Then you need to actively insert the post into WordPress, add images etc.
It can be a great way to publish more content and scale in the sense of the word, but its definitely not "fun" as Zach alludes to or "easy" for that matter. There's just too much admin involved – personally I'd rather do the writing myself.
Module 11: Keeping Your Business Solid
The final module in the course is all about your long term approach and brand; ensuring good customer service, properly dealing with problems, and providing a great buying experience.
These videos are useful and are something you should definitely be doing. Its more advice rather than actual steps to improve your customer satisfaction.
Final Words and Verdict
One of the things going for this course is that it is respectably priced at $197. What you actually get for that price however is not. The content is not overly detailed, there are not any real unique insights and is very high level without any true actionable steps. A lot of the content of this course can be actually be sourced for free on YouTube and other online sites.
I question whether WordPress and Content Marketing is the most ideal for eCommerce. Sure it is is possible and Content Marketing should definately be part of your strategy buy whether it is the sole focus is just not recommended.
Consider the fact that it takes on average of 6 months for a new website to start ranking in the Search Engines and get out of the sandbox. Do you really want to wait all that time until you make your first sale? And that's if you get everything right with your content, SEO etc. Its just too much of a long-term patience game all on its own.
Instead, I highly recommended a fair superior course (for the same price) that teaches you everything you need to know to suceed with eCommerce. It not only covers everything in this course (in more depth) but also covers far more effective strategies – like complete Facebook Ad Campaign setup/optimization, Chatbots, Pre-Built Sales Funnels, Instagram Influencers and much more. You can learn more about the course here.
With more than 170 videos (and content added all the time), its just far superior to eCommerce Mastery.
Check out my eCom Elites review having been a student and you'll see the difference instantly. It's my #1 recommended dropshipping course right now in 2019.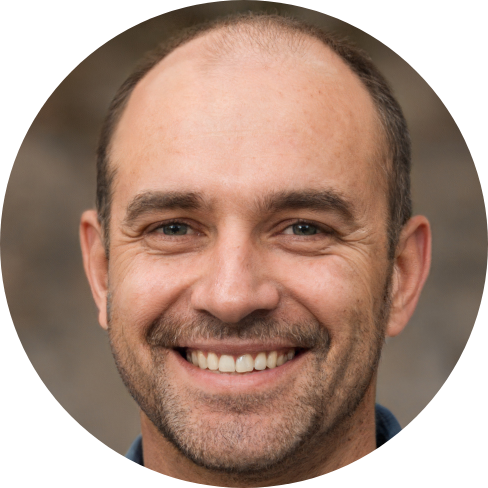 Hey, I'm Jeremy; a seasoned entrepreneur that has been earning his full time income online since 2005. My online business portfolio includes eCommerce stores and affiliate marketing niche sites. I also make money through Blockchain and Crypto. I created Unrivaled Review to share my knowledge, experience and recommendations for anyone looking to pursue such ventures.