Ecommerce Millionaire Mastery is a dropshipping course by Kevin Zhang. But what content is covered and is it going to help you build a long term profitable business? That'll be the focus of this review today. By the end, you'll know exactly whether or not to part with $1997 – the price you are expected to pay up front for this course.
If you head over directly to the Ecommerce Millionaire Mastery website you are greeted with a message that reads "How I Generate $20 Million Working 1 Hour a Day". I don't think I have ever seen a statement as outlandish as this.
Nevertheless, let us take a look at this course subjectively and the individual behind it to see what is included and what expertise you may be leveraging if you were to sign up.
If you're short of time, then clicking here will take you straight to my verdict.
About Kevin Zhang
Kevin Zhang is an entrepreneur, dropshipper, content producer and YouTuber from the United States.
He has been featured in Yahoo, and has even given a Tedx speech titled 'a framework for being exceptional'; which is motivational in nature – discussing the mindsets of high achievers.
He is perhaps best known for his YouTube channel which goes by his namesake 'Kevin Zhang'. At time of writing he has just under 9,000 subscribers through 11 videos.
His videos cover dropshipping, and you'll find content all about marketing strategies along with some tutorials and recommendations.
Kevin has also built a following on Instagram, his account operates through the handle @kevinzhangofficial and he has acquired over 60k followers. He posts a lot of photos of himself and the lifestyle in which he leads.
According to his personal story he began his first eCommerce venture at the age of 23, and through investing $3k has been able to generate over $20 million in sales – scaling his business to 50+ employees in the process. This is where his bold headline on his site looks to have come from.
Kevin states that he is on a personal 'mission' to chance the industry of eCommerce, entrepreneurship and education – being tired of scammers and fakeprenuers.
As such, Kevin has created the company 'Kreator' – an eCommerce consultancy group.
To date, I have been unable to find any stores that Kevin claims to own/run or that have played a part in his '8 figure-an-hour venture'.
Content of Ecommerce Mastery
The Ecommerce Mastery Course is being advertised through Social Media quite a lot of late – primarily Facebook and Instagram. For example, you'll find a link to it in his Instagram handle and you'll be directed over to a free webinar.
The purpose here is to get you warmed up for the course; which costs $1997 as a one off-payment or alternatively, can be paid for in 5x installments of $499 ($2495 in total).
The course is divided into 15 distinct modules. Each one covers a different topic and area of focus. There are 178 videos currently in the course.
Let us know take a look at what each one covers so you can get an understanding of what you will learn.
Module #1: Intro
First and foremost, the opening section covers an introduction to the course and what is going to follow. This includes some videos on mindset and succeeding with eCommerce.
You'll get to hear about Kevin's take on dropshipping; what it is, why it works and other elements of the business model.
Module #2: Branded Niche Dropshipping
Next up, the different ways you can dropship are covered. You begin with running a single product store before moving onto a general store that you can also use to test.
Further videos cover how to set up an eCommerce store on the Shopify platform, benefit from a 14 day free trial, and how to integrate some of the best apps (like Oberlo) to make your store run smoother.
This module also provides insight into some potential suppliers – AliExpress and Salehoo are the main ones covered.
You'll get some information on how to identify and find products to sell and then how you can import these into your store (if you are dropshipping via the AliExpress platform).
Lastly, there is a video that covers brand building and why this is important when building out a store and a business.
Module #3: Consumer Psychology
Here you take a look at the importance of consumer psychology and how you can leverage it to increase your sales.
You'll learn all about the different types of buyers and how to interest them in what you have to sell.
Module #4: Shopify Store Design
In module 4 you learn all about how to start, set up and manage your eCommerce store. The platform of choice and the one that is covered is Shopify.
Kevin runs through the entire process from the start – including selecting a plan and purchasing and connecting a branded domain name which will become the URL of your store/site.
Next, you learn to acquire the best photos for your products – and how you can even use those found on AliExpress but modify them to increase their desirability. Product descriptions are also covered.
The importance of looking professional is also discussed. Trust badges, using product videos and adding reviews are some of the suggestions here.
Other videos in this section also cover the importance of upsells to boosting profits, and some useful apps you can use to do this on your store.
Module #5: Shopify Store Design Mastery
With your basic store in place, you then turn to optimizing it and making sure it is as best as it can be before you start sending visitors.
You learn how to customize your store and two premium themes are recommended. The first is called District, and the other is called Prestige. Consider the former will cost you $160, the latter $180 for a licence and to use either one of them on your store.
From there, Kevin explains how to create a logo and the best software to use to do so. You'll also get information on how to create and insert all the necessary images across your store, including banners.
Organizing your store and improving the customer experience are also discussed in a number of other videos. Using homepage collections and arranging products into collections are discussed and shown.
Setting up all of the required pages is covered – so you get an overview of what a privacy policy and terms and conditions page should include and what it should look like.
You'll also be able to see some of the apps in which Kevin uses on his stores. One in which he claims to have had a lot of success with is Wheelio which gamifiy's the discount code experience for store visitors – offering a discount in exchange for an email address.
Finally, you will learn about some useful tips like editing all of your products at once through one interface and improving the speed of your site for visitors.
Module #6: Facebook Ad Setup
The first module on marketing is covered in section 6 of the course. The method recommended is Facebook Ads – a paid Social Media marketing strategy.
In the opening module, you will learn how to start a new Facebook Ad Account and Business Manager which will enable you to run ad campaigns to users on Facebook.
Videos here cover how to setup a Facebook Page (to run the ads) and how to install the Facebook Pixel on your Shopify store to track conversions and how many people leave Facebook to visit your store.
Module #7: Profitable FB Ads
Next up, you learn how to set up a successful Facebook Ad campaign from scratch.
Videos here cover:
The elements of a Facebook Ad campaign
Creative effective Facebook Ad Images/Descriptions
Creating Image/Carousel/Video Ads
Building an Ad from scratch
How to write converting ad copy
The videos here are taught by showing real-life examples of what your ads should look like when setup and running.
Module #8: Basic FB Ad Strategy
With your Facebook Ad templates in place, you then turn to managing them and learning what you need to do and when.
Kevin covers the different types of audiences you can target before showing you how to turn your template into a live ad.
Re-targeting potential and interested customers is emphasized, along with using the data provided to improve the performance of your ads and your budget.
Manual bidding is also covered in another video before you look at other potential outcomes like failing ads and signs that one is slowing up.
Lastly, there is some content around custom audiences and making the most of targeted interests.
Module #9: Advanced FB Ads
Again, another module on Facebook Advertising.
Here, you look at some of the more advanced strategies to ensure that your adverts become profitable and you get a positive ROI (return on investment).
Videos here cover Campaign Budget Optimization (CBO) and testing.
You then move onto other methods to get your ads in-front of the right audience.
Module #10: Profitable Sales Strategies
In module 10, Kevin covers some potential strategies that you can use to improve your sales and revenue.
For example, one of the videos covers how you could set up a subscription on a product to keep a customer purchasing long into the future.
Throwing products together into a bundle, and using free-plus shipping (where customers get a product for free but only pay for the shipping) are other suggestions.
Module #11: Email & SMS Marketing
Having collected your customers emails, through sales and perhaps even through the Wheelio app, you can then put these to use.
The idea is that you can use Email Marketing to send offers to your customers.
Videos in this section cover how to set up an automated campaign with specific flows depending on the actions that customers may take.
The final part of the module discusses how you can use SMS messages to promote your store and products to your customers.
Module #12: Testing and Heat Maps
Next, you learn about how you can manipulate your store to test store visitors. You can see how making changes affects your conversion rates.
Using heat maps is also advised to see where your store visitors are looking/clicking and how you can make changes to ensure that they make purchases.
This is good for seeing if there are problems on your store, technical issues and areas where customers are being turned off making a purchase.
Module #13: Customer Support
Providing excellent Customer Support is emphasized and this module covers how to do it effectively.
By doing so, you will likely receive less refund requests, charge-backs and also increase the chances of customers returning in the future for repeat orders.
Kevin discusses how he personally handles returns on his stores and recommended using a third-party provider.
Creating the right policies is also essential for legality and ethical reasons – and how to do so is covered.
There are even scripts that you can use and reference if you were to receive complaints or messages from angry buyers.
The final section here covers how and why you should set up a Zendesk ticketing system. This will help you to provide the level of support your business needs.
Module #14: Keeping Business Alive
The penultimate module looks at the longevity of your store and building a long-term business. This is all about effective and proper management.
You will learn here how to effectively manage your cash-flow, including what your obligations are from a state tax perspective.
There are videos on Facebook policy and how to ensure you do not compromise your advertising account. There are even some scripts that you can leverage if your Facebook account was to be banned.
There are some videos on how to deal with competitors and when and if you need to contact Shopify/Facebook about them.
Lastly, there are some videos on protecting yourself from watchdog groups, FTC laws and any disputes with payments.
Module #15: Building Infrastructure
The final module is around automation and making your store and business operate with a more hands-off approach.
You'll learn about how to properly hire using platforms like Upwork and Fiverr. This will enable you to outsource work and the more mundane tasks that others can do for you on your behalf.
Finally, you will learn how to better negotiate with suppliers to source products for better prices. You can also see how Kevin improves the delivery times of his products and the quality with his own suppliers.
Final Verdict
The Ecommerce Millionaire Mastery Course by Kevin Zhang aims to provide a blueprint for students to build and scale a successful eCommerce business for the long term.
He has done a good job at building a library of videos, and packaging them up into a learning resource that can be access all in one place. There are over 175 videos in the course; its pretty densely packed especially when you compare it to other courses on the market. It also covers some interesting topics and provides some actionable insights.
However, in reality, its a very expensive course that only really covers one marketing method – Facebook Ads.
While these are and can be a very effective strategy to acquire customers, they should not be the only and exclusive way in which you market your business.
Focusing your entire marketing through campaigns on just one platform is a risk (and is shortsighted )- what if the platform changes, what if Facebook alter their policies, what if Facebook drastically increase the price to advertise etc. As you can see, there is so much that can go wrong here. And, all of which are relatively likely.
Facebook have been known for their cheap advertising costs – which is always the case as a platform establishes itself in the market. These are recognized to be rising – they are not as cheap as they once were and this is only going to continue.
You also need to consider that Facebook Ads quickly become expensive. You can expect your first ad campaign to quickly scale up to $250+.
So on top of the initial course fee, you may soon find yourself in quite a bit of debt before you start to turn a profit.
Instead, it makes sense to diversify and to learn as many marketing strategies and approaches as possible.
This is why, it would have been good if some other, particularly free traffic generation strategies were covered – like Search Engine Optimization (SEO) and leveraging the traffic of the search engines like Google. You would be able to generate free traffic and customers – boosting your profit margins all the while.
While there is definitely some good content included; it does not appear to be the best investment for a dropshipping course.
Especially for those on a tighter budget, or beginners who are going to need time and money to invest and test.
So, I would like to suggest an alternative.
Ecom Elites by Franklin Hatchett is available for just $197 and covers as much, if not more than what is covered in Kevin Zhang's Ecom Millionaire Mastery course.
Franklin has been dropshipping for over a decade; and active within the industry since 2015. He was in many ways one of the pioneers in this space. His following of 250k subscribers on YouTube will have been accessing content on this model for all of this time.
He knows the model – he knows where it has come from and he knows how it has changed. His content frequently reflects that – as does his course which is regularly updated and modified.
Perhaps the major benefit to eCom Elites is that you're going to learn how to effectively market your store and products through: SEO, Google Ads, Google Shopping, Instagram Ads, Twitter, LinkedIn, and Facebook Ads too.
If you want to know exactly what is covered and what is included in the course, then check out my review of eCom Elites.
It would be great to have $1997-$3000 to spend on building a business from scratch and getting it up and running off the ground. In reality, for most of you reading, this is just not the case. But, this is what you would need to pursue the content of Kevin's course.
Thankfully you do not need this amount of spare capital. There are other courses out there for a fraction of the price that are equally as effective and will give you all that you need.
Don't be fooled by the price point – just because a course is more expensive does not mean it is necessarily any better.
Nonetheless, the dropshipping business model is ripe for the taking in 2020. Its an optimal time to get started, even despite the current economic environment.
So, head over to eCom Elites to get started right away or read my review for further information. Either way, you'll be pleased you reevaluated!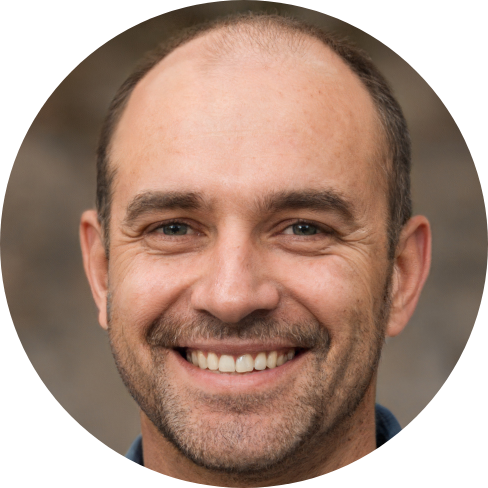 Hey, I'm Jeremy; a seasoned entrepreneur that has been earning his full time income online since 2005. My online business portfolio includes eCommerce stores and affiliate marketing niche sites. I also make money through Blockchain and Crypto. I created Unrivaled Review to share my knowledge, experience and recommendations for anyone looking to pursue such ventures.