eCommerce Paradise, the high-ticket dropshipping course by Trevor Fenner has recently launched. Well, it's 'back open for enrollment'. Available for $997, is this the course that is going to lead you to online success? This is what we will be looking at in this review here today. We'll be looking at the modules, content and whether or not you should sign up. My concluding verdict will utliamtely outline what you should do and can save you a lot of time.
The High-Ticket Drop Shipping Masterclass aims to teach you how to build, launch, and grow s profitable drop shipping eCommerce store using the Shopify platform.
The course is focused all around selling high-ticket products so there are a couple of things to consider right away:
The first is that the high-ticket dropshipping model is based on using local US Suppliers. Typically, these companies will not work with any individuals based outside of the US and will only work with US tax residents or US off-shore companies with a reseller and Tax ID. So if you live outside of the US, its going to be difficult and complicated to start. For this reason, this program will unlikely be for you due to the inherent complications. Its definitely still possible but it will require a knowledge and understanding of tax and other legal obligations, or the need to employ somebody to guide you on these matters.
Secondly, as expressed on the Sales Page, a fundamental pre-requisite is that you have access to, and are willing to spend a lot on products. Beyond this, you will require a good credit score so you can get high-limit credit cards. You will need to pay your suppliers upwards of $250 per product, whereas some of the higher priced products can cost thousands of dollars each. The only way you will likely be able to pay for them is through a credit card.
If any of these two reasons put you off the course, then click here to learn about a suitable and cost-effective alternative that overcomes these concerns and will get you started with dropshipping without complication.
Otherwise if you are satisfied with these two caveats above and do not see them as a showstopper, let us know take a closer look at the course creator, Trevor Fenner, before turning to the content.
Who is Trevor Fenner?
Trevor Fenner is an online entrepreneur committed to living a location independent lifestyle and selling products online.
He has over 10 years of experience building and running eCommerce stores using a variety of platforms including: eBay, Amazon, WordPress (Woocommerce), Clickfunnels, and Shopify. In recent years, he has turned his focus from selling regular products sourced locally to selling high-ticket products from local manufactures. He claims to have owned several 6 and 7-figure eCommerce stores and sold several in the process.
He has built his site over at ecommerceparadise.com, where he sells his courses, services and coaching.
He has turned his attention to his YouTube channel, called eCommerce Paradise, and at time of writing he has little over 1000 subscribers. Content typically covers high-ticket dropshipping tips, strategies and recommendations.
Trevor also runs a Podcast called eCommerce Paradise Academy which is also an outlet to provide his content and drive interest to his courses and services.
eCommerce Paradise Academy Review
The eCommerce Paradise Academy course is hosted on the Teachables platform. This is where you will pay for the course and access the material if you do decide to sign up. Its an intuitive platform that enables you to consume and stream the content through individual modules split up into related topics.
The course is available for $997 (US-based students), or slightly more depending on your location and countries tax requirements. For example, if you live in the UK you'll be subject to a 20% VAT fee, which means the course will cost you $1196.
There are 27 modules in the course and a total of 218 videos. Such videos range in length and detail. Its also worth noting that some of the modules include more lessons and videos than others, whereby some modules are as short as 2 lessons and others as long as 30.
Modules 1-2 Intro and Mindset
The opening modules cover how to access the Mastermind Group, create all your required accounts (Gmail, Google Drive) and some of the items you'll need to own to run a internet-based business.
You also look at some mindset hacks like using the law of attraction, setting goals, planning for success, establishing discipline and being unique/setting yourself apart.
Module 3: The High-Ticket Drop Shipping Business Model
This module looks at educating you all around the High-Ticket business model.
You learn what it is, how it works, the best types of products to sell, the best eCommerce platform to use, the best suppliers to work with and some success stories and case studies.
Module 4: Niche Selection Guidelines
Here you learn all about finding and selecting a niche to operate your store within. Videos cover:
Pricing Strategies
Ideal Target Markets
Generic Brands vs. Name Brands and 'Brand Loyalty'
Google Search Volume, Trends, and Seasonality
Online-Only Competitors
Drop Ship Friendly Suppliers
Brainstorming Product Ideas
Module 5: Market Research
The next module aims to equip you with the knowledge you need to conduct thorough market research.
Videos here cover:
Using Google Shopping to find niches/future competitors
Extracting Categories/Sub-Categories From Future Competitors
Determining Average Price of Products
Checking Keyword Search Volume
Searching For Trending Categories
Checking For Seasonal Categories
Extracting Suppliers From Future Competitors
Checking Keyword Search Volume, Map Policy and Reviews of Each Supplier
Using Facebook Audience Insights Tool To Understand Your Target Market
Understanding Product and Shipping Complexities
Understanding Competitiveness
Whether to sell to other Businesses or Consumers (B2B or B2C)
Google Shopping Ads Policies
Selecting a Niche
Module 6: Niche Reports
Here you are provided with examples of reports from a variety of niches and products. These include: Pitching Machines, Wine Coolers and Electric Fireplaces.
Module 7: Deep Niche Research
This module aims to help you conduct more thorough or 'deep' research for your niche. You learn how to find the best selling products and some accessories and add-ons you can sell with them.
From there you learn how to find your competitors offers, conduct research for content marketing and how to find Influencers, Blogs, and Forums To Get Backlinks.
Module 8: Business Formation
The content here helps you with setting up and forming the legal aspects of your business.
Videos cover the differences between setting up as a Sole Proprietor, a Partnership or a LLC.
You'll also learn about IRS Employer Identification Numbers, Checking Accounts, the best Business Rewards Credit Cards, Sellers Permits, DBA's, PayPal Business Accounts, Accountants and Virtual Offices.
Module 9: Shopify For Beginners
If you have any working knowledge or experience with Shopify, this module may be redundant for you. Its aimed at beginners and helps you understand the platform.
Videos cover, what Shopify is, the best apps and how to create the various pages and elements on your store (like Collections, products, menus etc).
You'll also learn about the importance of your theme, how to edit the code to make edits and customizations and how you can use Shopify Analytics to understand your traffic sources, customer demographics and more.
Other videos cover discount codes, domains, staff accounts, files and URL redirects.
Module 10: Shopify Store Setup
A continuation of the previous module, this helps you to actually go ahead and build your store on Shopify. Videos include:
Creating a Google Drive Folder/ Master Spreadsheet
Finding a Domain Name, Connecting a Domain Name
Setting up Your Business Email, Shopify Account and Settings
Getting a Logo and Home Page Banner
Setting up a Business Phone Number
Adding Demo Products
Creating Collections, Menus, and Associated Pages (About, Contact, Satisfaction Guarantee, Shipping Policy, Warranty, Return Policy, Terms and Conditions, Financing)
Using a Premium Theme (Recommendation is Shoptimized)
Setting Store Meta Description
Setting up Google Analytics and Search Console
Module 11: Supplier Recruiting
The next module focuses on recruiting suppliers. you start by learning how to find suppliers contact information before learning about the different types of suppliers and the information you will need from them.
You then get access to some call/email supplier scripts/FAQs
Module 12: Supplier On-Boarding
Here you learn about getting your products from suppliers integrated and uploaded on your store.
You learn how to add supplier products, why and how to add product tags, optimizing images, creating supplier policy pages, creating brand and product collections.
Other videos cover how to create keywords for your products along with assigning model names and SKU numbers for your own reference and SEO purposes. There's also a lesson on how to charge Sales Tax for a supplier in a particular state.
Module 13: Conversion Rate Optimization
This is all about undertaking actions to help increase your orders from customers. A number of apps are recommended to install on your store. These include:
Customer Reviews
Infinite Options
Consistent Cart
Smart Search & Instant Search
Conversion Plus
Lucky Orange App
Module 14: Social Media Marketing
Here you learn some basic free Social Media Marketing strategies. There are 7 Lessons here that cover how to create your respective pages on Facebook, Pinterest and Instagram and then how to use them for engagement with potential customers.
Module 15: Email Marketing and Lead Generation
This module is based on the importance of, and why to use Email Marketing to acquire leads.
The first video covers Klaviyo – a marketing software you can use to set up Email Marketing Campaigns for Promotional, Abandoned Cart, and Post-Purchase Emails.
The second video covers how to install and setup a Spin-To-Win Pop-Up Shopify App which Trevor claims increase signups over other methods.
This module is around an hour in length and also provides content templates for 5-10 emails per the sequence.
Module 16: Facebook Retargeting Ads
Just one video here on Facebook Re-targeting.
You are taught how to install and setup an app that you can use for re-targeting previous or future customers
Module 17: Paid Search Engine Traffic (Google CPC Ads & Bing CPC Ads)
10 lessons are covered in this module on using Paid Search Engine Ads.
You learn how to setup Google Ads, the Google Merchant Center and install the Google Shopping Feed App, the Conversion Pixel/Tracking Code.
A further video covers what a Google Shopping Ads Campaign should like like (structure) before you learn how to set one up from scratch. There's also information on organizing ads and optimizing them further.
Bing serves as the final three videos, where you learn how to set up your Ad Account, Search text Ad Campaigns and then outsourcing your Ads to a Bing Expert.
Module 18: Conversion Rate, Search Engine Optimization and Content Marketing
A cluster of lessons and videos follow all around optimization and using Content Marketing as a marketing strategy.
Lessons here include:
Adding Product Reviews and Higher Quality Product Images
Setting up various apps including: Klarna, Norton Shopping, Trust Guard, Clyde, Shopper Approved Reviews, Content Protection, and JSON-LD by Verge
Optimizing Product Sales Pages
Creating Brand Collection, Category Collection, Thank You Pages & Videos
Module 19: YouTube Video Marketing
The next marketing method to be discussed is YouTube Marketing. Here, lessons cover how to set up a Channel and Optimize.
You learn how to get intro/outro clips for your videos, how to create product sales videos and then using a software known as TubeBuddy to optimize videos and your channel.
Module 20: Multi-Channel Selling
Here you learn about multi-channel selling or in other words, using other platforms to help increase your exposure and increase your sales. You also learn how to optimize some processes on Shopify.
Lessons and videos here cover:
Setting up an eBay Account/Listing Products
Managing Your Shopify Store
Installing/ Setting up the Aftership App
Creating Shipment/Delivery Klaviyo Email Flows
Creating Your Assembly/Installation Page or Blog
Using Gmail labels and Filters to Organize Your Inbox
How To Process Orders, Backorders, and Returns/Refunds
How To Handle Out Of Stock Orders, Refunds and Damaged Item claims
Using Shopify Order Tags and Tabs To Stay Organized
Using Shopify Order Comments As An Internal Communication System
Solution Selling Strategy
How To Close Sales Over The Phone
Dealing with Shopify Payments On Hold
Creating a Draft Order
What to do with Discontinued Products
How to Fix Types, Tags, Collections, Titles and Menus (27:36)
Module 22: Order Fulfillment & Shipping
Once you start receiving orders you'll need to fulfill and organise shipping for them. Lessons here help you understand how to set up accounts with Freight Brokers for the best shipping prices, how to educate your customer on expected delivery times, and how to add upgraded Shipping Options to Products.
Module 23: Outsourcing
Here you learn how to outsource your Customer Service and Sales to Virtual Assistants.
PatLive is recommended as a Virtual Receptionist who can provide a 24/7 Call Answering Service.
Lessons go on to teach how you can create Video Training that explain your processes and how to use the site "OnlineJobs.ph" to find Virtual Assistants . Posting job listings, conducting interviews, on-boarding assistants, paying assistant and managing them is also covered.
Module 24: Scaling Your Store
A two video module about scaling. Unfortunately all it covers is a checklist of the things you need to do, and how to hire a Business Development Manager to help you.
Module 25: Selling Your Store
An interesting module about selling your store, if this is what you want to do.
You learn about the things you need to know before you sell, getting your business valued, preparing for sale, listing for sale, transferring assets and setting up and ensuring asset purchase agreements.
Module 26: Buying A Store
Alternatively, you may want to purchase a new store or one that has already proved successful.
Here you learn about how to find stores to buy and what makes a good deal.
Videos go on to cover why you should pay a small deposit to see the store, analytics and Profit and Loss Statements before you commit to the final purchase.
Trevor also includes some of the questions you will want to ask the seller ahead of purchase, how to determine the true value of a store, how to negotiate and the assets you want to acquire as part of the purchase. There's also a case study provided where you can see what it all looks like.
Module 27: Bonuses and Interviews
The final module includes the bonuses which are a selection of interviews and added content.
The first is a coaching cal held to discuss Niche Research. The second is around some Email Marketing Strategies and the third is some Sales Training.
Final Verdict
The eCommerce Paradise Academy is a pretty comprehensive course specifically around high-ticket dropshipping. There's a variety of modules that cover important topics, and you'll learn about the fundamentals along with some of the more advanced material that you will need to scale. Trevor is clear that the course is also a work-in-progress and he is routinely adding to it. If you want to pursue a high-ticket approach then its definitely not the worst course available out there.
Having said this, the content appears to be lacking in a number of areas. For example, The Social Media Marketing Module – which aims to address Facebook and Instagram Marketing, is just 7 lessons (videos) and around 20 minutes in length. There's also no coverage here of Facebook/Instagram Ads – instead its the basic stuff like setting up a page and trying to get free organic Social Media traffic (not ideal). The Email Marketing module is just 2 videos in length, whereas the Google Ads and YouTube Marketing modules are 10 and 5 respectively.
Taking into consideration the high enrollment price ($997) and the inherent complications with high-ticket dropshipping (having a good credit card score and the need to invest and risk a lot of money upfront), this is definitely not the most ideal dropshipping model nor course to get started with. In fact, it's likely that this is not the best approach for the majority of you reading this review here today.
It doesn't seem logical to buy a course specifically around 'high ticket dropshipping.' Instead, you can learn and prove the concept of dropshipping on cheaper, safer products and then scale up once you get some confidence and capital.
There are cases where dropshippers have sold products for $3,000-$5000 before being requested charge-backs from their customers. This can be crippling – especially in the early days before any profit has been made. These dropshippers lost their $3000-$5000 items, along with the customer payment meaning they were $3000-$5000 down. The same could quite easily happen to you.
So, it makes sense to start with a dropshipping course that teaches you how to sell a range of products across different price points. From there you can always sell high ticket items down the line.
The best course (and cheapest at $197-$297) is eCom Elites which provides more than 200 videos on the A-Z of Dropshipping. It has all the fundamental modules like store setup, optimization, alongside the more advanced marketing strategies like Google Ads, Facebook Ads (50+ videos), Instagram, Email Marketing, Sales Funnels, SEO etc.
You can read my in-depth review here and see for yourself.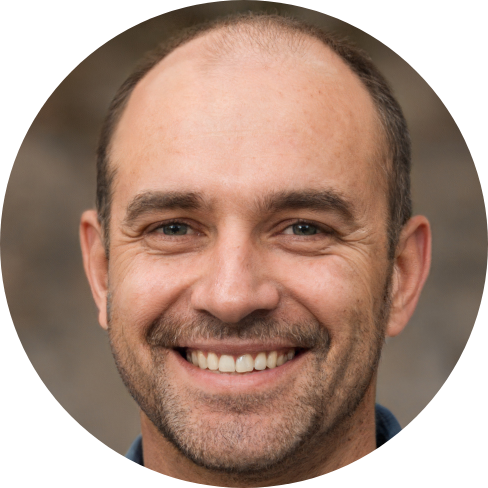 Hey, I'm Jeremy; a seasoned entrepreneur that has been earning his full time income online since 2005. My online business portfolio includes eCommerce stores and affiliate marketing niche sites. I also make money through Blockchain and Crypto. I created Unrivaled Review to share my knowledge, experience and recommendations for anyone looking to pursue such ventures.