The eCommerce Scaling Secrets course by Alex Fedotoff aims to teach you how to scale your eCommerce sales using funnels. But is this any good, is the course worth the price and is it going to help you to build a profitable online business? That is the aim of this review.
Alex is of the opinion that, the lack of an effective sals funnel, is the fundamental reason why most dropshippers fail and go out of business in under two years.
About Alex Fedotoff
Alex Fedotoff is an online Entrepreneur, Youtuber and Content Course Creator.
He has mainly found success in the Social Media Advertising space predominately using Facebook Ads.
As such he has founded the AF Agency as a brand to create content and courses around and to package and sell his courses.
He describes himself on his personal website, alexfedotoff.com as the "king of scaling Facebook Ads".
His bio then goes on to state that he knows how to convert cold traffic into repeat high paying and repeat clients.
Alex is mostly active on YouTube, where he produces content all around the eCommerce and dropshipping business model.
His channel has just over 5,000 subscribers at time of writing and his videos typically get a couple of hundred views on average (although this is obviously a running a total).
eCommerce Scaling Secrets Review
The course follows in the example of the training, so if you want to sign up you need to join Alex's sales funnel.
In this way, you'll notice that a lot of Alex's YouTube videos direct you to his personal website which has a squeeze page to get you to provide your contact details (email address).
Doing so will provide you with a video all about Alex's observations and predictions.
He claims that traditional dropshipping, and even Amazon FBA (where you ship products and fulfill orders via Amazon), is dying and the need to use new methods of marketing like funnels and "Funnel Scaling" is where the real money is.
To Alex, its all about warming up your traffic and getting them ready to buy.
The case study also includes an overview of his Facebook Ad service – whereby he discusses how he is building ads for clients on their behalf.
Before you leave the Case Study you are invited to book a call with Alex. This is where you will likely be introduced to his personal coaching services if you decide to put in a time slot with him.
Regarding the eCommerce Scaling Secrets course price, it ranges – primarily depending on what level of access you want to purchase.
If you want access to just the course you'll find that it is cheaper than with the inclusion of any one on one coaching.
More specifically, at times I have seen the course available for as low as $297. On the top en, it has been sold for $1997. If you get the mentorship it will likely be at the top of that range and perhaps more.
Content of the Course
If you decide to sign up for the course, you'll be getting access to five separate sections or modules. There is also a bonus or extra module which has some additional training.
Here is an overview of the modules and topics:
Module 1: Strategy, Objectives and Business Plan
Module 2: Store and Funnels Setup
Module 3: Product Research and Sourcing
Module 4: Facebook Ads
Module 5: Order Fulfillment with Dropified
Module 6: Bonus Training
That is the core training of the course. The bonus modules however include additional training on the following topics:
Facebook Ads Scaling
Facebook Ads and Sales Funnels Recommendations
Scaling to 7 Figures
Facebook Ads Client Domination.
As you can see the main marketing and traffic generation strategy discussed and included in the course is Facebook Ads.
Whilst this can be an immensely profitable and effective marketing method to acquire customers, consider it does require upfront investment.
If you do decide to sign up to the course you will need these additional funds and spare capital to actually go ahead and apply the course content.
It does not appear that there are any free traffic or marketing methods that you could start with (like you get in other courses).
Along these lines, it appears that there are a lot of marketing strategies excluded from the course.
It may have been more beneficial if Alex had included content on paid and free traffic generation methods like Instagram, Search Engine Optimization (SEO) etc.
Final Words and Verdict
eCommerce Scaling Secrets is a course with a focus of using Facebook Ads and sales funnels to convert customers.
Whilst this can be a great marketing strategy, this is not the only way, in order to build a profitable eCommerce business.
For me, I think it amkes sense that if you're getting into dropshipping or any online business for that matter, learning how to market your product or service and in as many ways as possible makes sense.
Sure Facebook Ads can be massively profitable but what if the platform changes over night? What if they increase ad rates, limit advertising or install restrictions?
So I'd like to suggest an alternative.
eCom Elites ($197-$297) provides over 175+ videos of building managing and scaling a dropshipping store.
You'll learn countless ways to acquire customers including all of those mentioned up above.
It also has content on Facebook Ads, Sales Funnels and Email Marketing.
The 7500+ students in the active Facebook group is also a fantastic extra and added bonus.
You can learn new strategies, methods and some of the things that you should and should not do when dropshipping.
I'm a student of eCom Elites and have been for some time now, applying the content and seeing some excellent and profitable results.
If you want to take a look at the course content and inside the members area then I suggest you read my review of eCom Elites.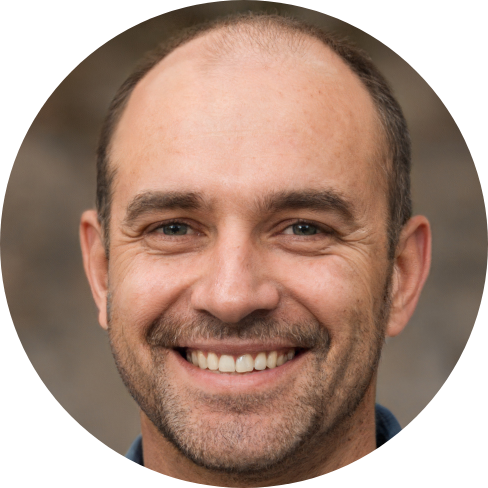 Hey, I'm Jeremy; a seasoned entrepreneur that has been earning his full time income online since 2005. My online business portfolio includes eCommerce stores and affiliate marketing niche sites. I also make money through Blockchain and Crypto. I created Unrivaled Review to share my knowledge, experience and recommendations for anyone looking to pursue such ventures.