Are you looking for an eCommerce Training Academy Review? This is the signature course from Alaa Hassan and offers material and information to help you get started with eCommerce.
The course primarily teaches you how to find an eCommerce business idea; so it is heavily if not entirely focused on product research. You're pretty much going to learn how to find product ideas that you can ultimately build a store around.
There's a lot of eCommerce courses available, some recommending the traditional model and others suggesting dropshipping. There's a real range in price but Alaa Hassan is offering his eCommerce Training Academy course for a respectable $39. Does this mean it is a bargain and worth signing up for, or it more indicative in a basic course lacking any real actionable content. Read on to find out, or click here to jump straight to the verdict.
Who is Alaa Hassan?
Alaa Hassan is an eCommerce coach, consultant, adviser and speaker. He has over 17 years of eCommerce experience, working as an eCommerce executive and a Director of eCommerce during this time. He has expertise in growth strategy, digital marketing, conversion rate optimization and leadership and management.
He has experience at some major eCommerce companies, working with some pretty big budgets ($20m+), employees (700+) and selling products in the fashion, apparel, shoes and home niches.
He has since started the eCommerce Training Academy and also speaks regularly at featured eCommerce events across America and Canada.
He clearly has a lot of authority and experience within the eCommerce space, but does his course offer the opportunity to leverage his knowledge and experience and be the beneficiary of his experience? Lets find out…
eCommerce Training Academy Review
The eCommerece Training Academy is a short, 6 module introductory course which teaches you how to find products to sell online. You'll learn how to find desirable products that customers want to buy and the different types of eCommerce businesses that you can establish.
The course is devised into three main lessons, which are taught in a separate section (module).
There are a total of 25 videos; 5 of which being in the opening Welcome module and outlining who the course is for, what is covered and some more information on Alaa Hassan. Surely if you have paid for the course you do not need or want a video explaining who the course is suitable for? And surely you already know who Alaa Hassan if you have discovered his course and have decided to invest in him?
Nonetheless, lets now look at the remaining 20 videos and the other modules of the course to see what you get:
Module 2: Introduction
The first real module of the course is short and consists of only three videos. Here you learn what eCommerce is (again – surely you know this already if you have decided to sign up) and then why it is so popular.
The module closes with a video on the 3 main benefits of owning an eCommerce business but you know that by know don't you.
Module 3: Proven Product Formula
The first lesson starts with a video on the main 7 reasons why people fail with eCommerce. You then move onto the product formula which is a way that you can identify products that are likely to sell. Things like affordability uniqueness, branding etc are covered.
The final video focuses on the 8 major problems that customers face and that you can sell products that will help solve. An example would be products for specific medical conditions whereby customers are in pain and willing to pay for a solution.
Module 4: Type of eCommerce Business To Launch
The second main lesson of the course explains the type of eCommerce opportunities there are and that you can launch.
You start by learning how to understand your target audience and who you are actually trying to sell to. From there you learn how many products you should sell, where to sell them and four different methods of sourcing products.
While these are all useful high level overview videos, there is little if not any information on how to actually go out and do it. I was expecting more content here.
Module 5: Find Products – What Should You Sell Online
The final lesson in the course provides you with some strategies to brainstorm product ideas. You are given a list of 10 websites to start with that can give you some inspriation.
The next video focuses on how to find products that people are actively searching and then how to evaluate if your product idea i a good and profitable one.
Module 6: Conclusion
The final module of the course is the conclusion, giving you some tips to be more successful with eCommerce. You are then provided with some examples of successful eCommerce businesses, but you will either likely know of these already but are accustomed to the major eCommerce stores already. Walmart, Amazon etc.
Verdict
The eCommerce Training Academy is a very short and disappointing course that pretty much just outlines how to research for products and the different eCommerce models you can adopt.
Nowhere is there any information for building your store, driving traffic and customers to the store etc. Not even eCommerce platforms are mentioned or discussed.
It seems hard to speak so negatively of a course that costs only $39 but even then its expensive considering the amount and depth of content you actually get. The lack of actionable steps to actually go on and build an eCommerce store and business is a major downside to this course.
Considering Ala Hassan's clear knowledge and experience in eCommerce, and working for some major corporations, I was hoping for a lot more in-side and industry knowledge that would actually benefit me with this business model. Instead, I primarily accessed information I already knew or could find easily online (for free). When around a third of the content is explaining what the business model is all around its hard not to be dissapointed.
If you are serious about starting an eCommerce business, then it makes sense to sign up to a comprehensive course that provides you with all the knowledge and actionable steps to go out and build, manage and scale one. A course that by the end of the content, you'll know exactly how to research for niches, products, build your eCommerce Store, market the products, incentivize customers, start an Email Marketing Campaign, a Sales Funnel etc.
That is exactly what a course like eCom Elites will do. There are over 175+ videos that will teach you over the shoulder. You're going to need to invest a little more ($158 more to be precise) but this investment will cover all the training you'll ever need. Its not an intro course like the eCommerce Training Academy that will likely leave you with more questions than answers by the end of it. Sure you can purchase the eCommerce Training Academy now and save a few bucks, but you're going to likely need another course later down the line.
So why not do yourself a favor and commit yourself to eCommerce with the right training from the very outset?
If you want to go ahead and see what you get with this course you can always check out my eCom Elites review. Having been a student and documented my experiences, you will soon learn that there is a lot more to eCommerce than product research!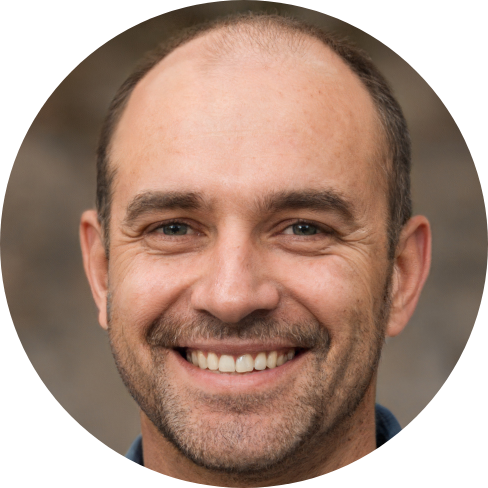 Hey, I'm Jeremy; a seasoned entrepreneur that has been earning his full time income online since 2005. My online business portfolio includes eCommerce stores and affiliate marketing niche sites. I also make money through Blockchain and Crypto. I created Unrivaled Review to share my knowledge, experience and recommendations for anyone looking to pursue such ventures.