Starting a business is one of the most overwhelming and stressful things that you can do. In the past, new business owners would have to rent or buy a brick and mortar location to use for their new venture.
Modern technology, and platforms like Shopify, allows a business owner with a great product to start selling quickly through the power and simplicity of an eCommerce website. Taking it a step further, dropshipping enables products to be sold that are never even stocked or purchased in advance.
Studies show that by the year 2022, eCommerce sales around the world will reach nearly $5 trillion. Its a growing market with a lot of opportunity.
If you currently run a store, or are looking to start one, the best thing to focus on are the latest and upcoming eCommerce trends. Ignoring these trends may lead to slow sales, and falling behind the competition.
I've decided to conduct some research into where the eCommerce market is headed. I would like to share this with you here today.
The following are some of the most important eCommerce trends for 2020 that you need to know about.
#1: Accurate and Engaging Loyalty Programs
The main concern you should have as an online store owner is keeping customers loyal and engaged. While this may sound like a relatively easy process, it is anything but. Modern consumers have more options than ever regarding where they can shop. If you are looking for a great way to keep your customers coming back for more, then creating a loyalty program is crucial.
This is also one of the easiest way to increase your profits. Converting customers is hard. So once you have managed to achieve this, it makes sense to focus your efforts on getting a repeat order.
Depending on what you sell, this can be easy or difficult; does the product only for a benefit once or is it something a customer is likely to order and or need again? Setting up a subscription model, is also an option here.
Customers love rewards, and being acknowledged for their loyalty. Offering this as an incentive can go a long way towards improving your bottom line.
One of the best ways to do this is to capture your store visitors contact information; like email addresses and phone numbers. Whether you do this following sale, for a discount or in exchange for some information, you can then communicate with them when and where required.
Verifying the information consumers give regarding when and where they bought your products is easy when using TAGGUN – Real-time Receipt OCR API for developers. This API allows consumers to scan in their receipts and then use the data to figure out what loyalty program rewards they are entitled to.
#2: Mobile Shopping is Definitely on the Rise
Making sure all consumers can access and buy things from your eCommerce website is vital. If your store is broken, fails or your customers find it overwhelming or consuming, then they simply will not buy from you. You only have a limited time, and can only capture your visitors attention for so long.
The last thing any online business owner wants is to alienate a large portion of their audience; so ensuring the best possible user experience is a must.
With each passing year, more and more consumers use mobile devices to shop and buy items online. Keeping these mobile users happy is only possible when your website is optimized for smartphone and tablet devices.
If your eCommerce website is not responsive, slow to load, or partially loads, it is only a matter of time before this causes you to lose sales.
This is why installing a premium high converting theme is so important. Not only will it improve the look and feel of your store, but it will make it perform better too.
#3: Voice Search is Wildly Popular
For years, website owners (including eCommerce business owners) have been on a never-ending mission to gain the top spot on popular search engines like Google.
This is why using advanced and modern SEO techniques is something that you need to have an understanding of and concerned with.
In the past few years, popular devices like Google Home and the Amazon Echo have made voice search much easier and far more successful.
Using longtail keywords in your product descriptions is one of the first things you need to do when trying to appeal to consumers using voice search. Hiring a marketing professional with voice search experience is also important when trying to maximize the effectiveness of your website.
While having the right keywords on your store and product pages is vital when trying to rank higher, this is usually not enough to propel you to the top where the real money is.
There are other factors involved including site speed, domain authority, competition and other signals. In fact, there are over 200 ranking factors that go into the algorithm. And these are changing and updating all the time.
While this may sound overwhelming, it is worth your time and effort.
Search traffic is the best kind of traffic. Insofar that it is entirely free. Its organic, meaning that any sales you make through this marketing channel will be entirely profit. There is no direct marketing cost involved, as would be the case if you was to pay for a Facebook Ad campaign (as just one example).
Ensuring that your store, including all product and other pages that you want to rank, are optimized for regular and voice search will go a long way to maximizing your earning potential.
Don't Let These Trends Pass You By
Now that you know more about 3 of the latest and most talked about eCommerce trends for 2020, it is time to take action.
Ignoring the need to adapt and remain on the current of innovation will only lead to lower sales and consumer engagement levels.
If you are unsure about how to implement the changes you want to make to your eCommerce website, getting on a comprehensive eCommerce training course is the best way to go.
My review and case study explains exactly why.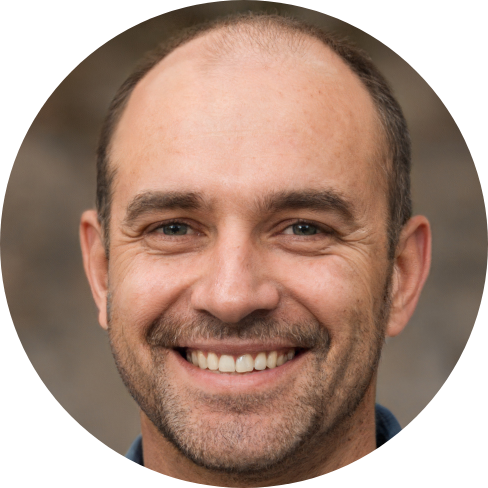 Hey, I'm Jeremy; a seasoned entrepreneur that has been earning his full time income online since 2005. My online business portfolio includes eCommerce stores and affiliate marketing niche sites. I also make money through Blockchain and Crypto. I created Unrivaled Review to share my knowledge, experience and recommendations for anyone looking to pursue such ventures.