Vilius Dainora has recently released a new eCommerce mentorship training. It is called eComUnveiled and we will be taking a closer look at what it offers here in this review.
eComUnveiled is marketed as a suitable training program to anyone new to dropshipping, or even those struggling to get results at present.
But is this mentorship worth applying to? Is it worth going through the process and scheduling an "interview call". Let us find out!
Who Is Vilius Dainora?
Vilius Dainora is 19 year old content producer and entrepreneur.
He is perhaps best known for his YouTube channel, where he creates content all around the dropshipping business model but he also covers other eCommerce and online marketing topics.
He has acquired just over 6,000 subscribers (at time of writing), since he started his channel and releasing content in July 2019.
His videos are typical of those in the dropshipping space; 'I did ….', "sell these 4 winning products" etc, but of course this information is all free
His channel is typical of a young YouTuber; a specific look and feel that is not too dissimilar from the likes of other popular channels in the space.
Anyway, we are not here to discuss what his channel looks like, but instead his acumen as a "mentor".
Vilius states that he has been dropshipping for over two years and has had success with multiple stores. We will most likely have to trust him on this one as these stores are kept private.
Outside of his own content, there is little to be found out about Vilius online. He does not appear to have any website outside of eComUnveiled sales page and there is little reference of him online.
Other than the fact that he was a former ice hockey player and a prospect according to this database site. Why he no longer plays is unknown.
eComUnveiled Review
eComUnveiled is an online mentorship program that requires an application before sign up.
The process is as follows:
Applying – you begin by running through an online application form, entering your personal details such as your email, mobile number and answering some questions about your current dropshipping experience and where you want to achieve.
Interview Call – You can then schedule an appointment call with Vilius. This will be a 15-30 minute introductory conversation where you can meet Vilius and discuss further your experience and aspirations.
Mentoring – If you are successful, Vilius will then contact you regarding the next steps and getting started with the training.
If you were to be successful and 'get a place' then the price will cover access to an eCommerce training video course and personal access to Vilius with weekly 1 on 1 calls and membership to the ​​EcomUnveiled Community.
Having been through the form, it takes around 5-10 minutes and you'll be presented with a calendar at the end to book a call with Vilius.
However, it does also state on the sales page that Vilius will get in contact with you, so it does appear that the call will happen either way.
Final Verdict
eComUnveiled appears to be an appropriate way of getting started with dropshipping, or to help achieve results if they have been hard to come by so far.
However, when you consider the offering and the process, I struggle to believe that this is your best option to succeed with eCommerce.
First and foremost, we should not forget that this is a young, 19 year old. There is little, if any information that we can find on who Vilius really is. We do not about his business acumen, experience and expertise with dropshipping.
The claims about several of his dropshipping stores being successful cannot be validated, with any proof or evidence of his net profit. What is his definition of "success"?
It would be great to be able to trust Vilius on this one, and it would be a great story for someone so young to find success, yet the way this industry works, its hard to believe.
Not only this, but he is still very young. I'm not saying that all mentors need to be from an older generation, but it does make more sense in the context of business. That is what you want to build right? A business and not just a fly-by-night dropshipping store.
Equally, I have some doubts on the process.
To begin with, the sales page is very inconsistent. The "1 spot left" scarcity bar is quite humorous. Especially when you view the calendar to book an appointment and notice there is quite a lot of availability.
Then there is scheduling an interview call to 'convince him you deserve a place'. Now this just seems wrong to me. This is not about Vilius. This is about you and building your store. You should not need to validate yourself to anyone, nor qualify to get the training you are seeking.
Then there is the fact that the whole process is around waiting to get a spot. This is not how business should be. You need to take action and be in control. This is what you will need to do for your dropshipping store and business. You cannot wait around like the process makes you do. If you want to succeed, you should go out and get started today.
You cannot afford to wait a week for the next mentorship call. You will likely need to make decisions on limited information and with limited time when running your business.
Lastly, I am not sure how much value there can really be in this mentoring. A lot of what you learn will be store, niche and experience specific. Sure you can discuss this with Vilius and many other people, but they will not know the specific context of your business and the environment which you will operate. You will be in the trenches on a day to day basis. You'll know and be aware of things that others will not.
So, with all these factors in mind, I would actually recommend you do not apply for eComUnveiled.
Instead, I would suggest you take a look at eCom Elites by Franklin Hatchett.
With a fair, one-off price and being one of the most thorough and respected eCommerce training courses available online, you can't really go wrong.
My review of eCom Elites outlines exactly what is covered. But, to quickly summarize here, there are over 200 videos, 10 modules and information on everything you need to learn to build a dropshipping business, manage it, and scale it.
You'll learn all about niche/product research, setting up and optimizing a store, various marketing strategies (Google Ads, Instagram, Facebook). Then you'll learn how to effectively market your brand and your products with Email Marketing and Sales Funnels. Then, you'll look to automate and outsource processes to give you back time.
With eCom elites, you can get started right away. You can take action and learn skills that you can use with any online business. It will teach you to be independent, while equally giving you a blueprint to follow.
I suggest you go and read my review. You'll likely save a lot of time, money and effort by doing so.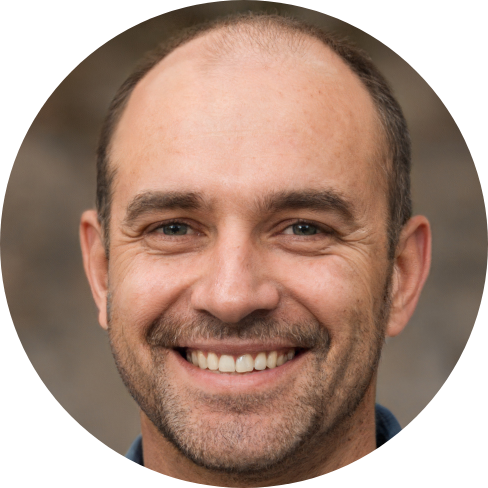 Hey, I'm Jeremy; a seasoned entrepreneur that has been earning his full time income online since 2005. My online business portfolio includes eCommerce stores and affiliate marketing niche sites. I also make money through Blockchain and Crypto. I created Unrivaled Review to share my knowledge, experience and recommendations for anyone looking to pursue such ventures.